You and your senior dog have been best friends for a number of years. Now that he's getting older, you're starting to think about what dog gifts for old dogs would be perfect for him for the holidays this year. After all, he's not a young pup anymore, and you have to make sure you're meeting his needs.
Here are some gift ideas for older dogs that your dog, or a fellow dog mom or dog dad's senior pup, is sure to love.
A New Dog Bed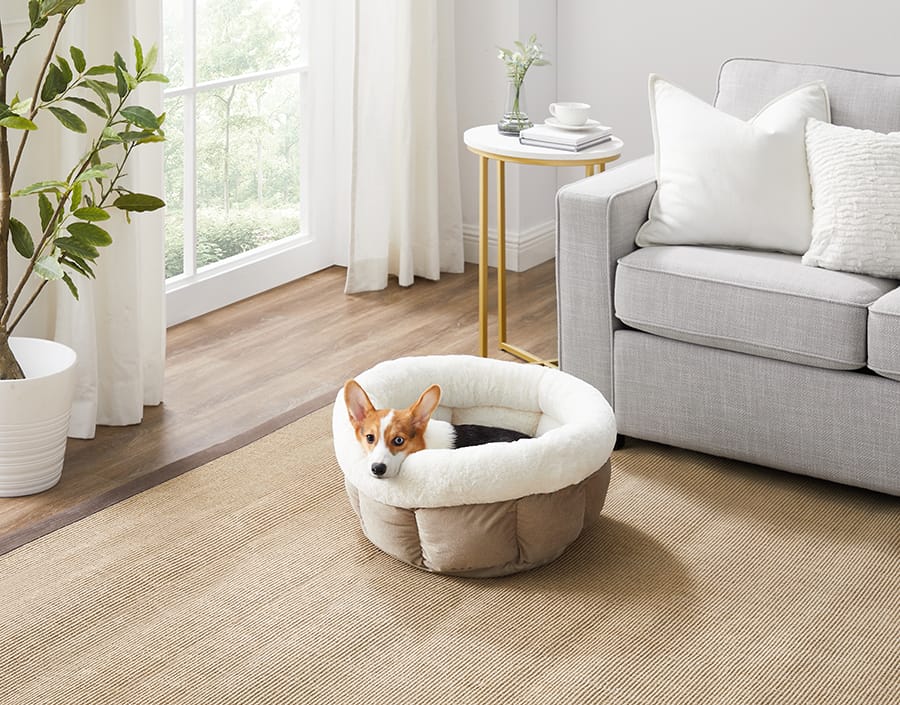 Naturally, your senior dog loves to rest more and snuggle up in bed. However, it seems to be getting a little ratty lately. You can get him a new dog bed for the holidays that he'll feel nice and cozy sleeping in.
Check out Best Friends By Sheri's Cozy Ilan Cuddle Cup Dog Bed for large dogs or the Donut Shag Dog Bed for small dogs like pugs. These beds support your senior dog's aging joints, have a calming, self-warming effect, and provide better sleep – which is what your aging dog needs right now.
Cuddle Cup Dog & Cat Bed, 17×17
A PROTECTIVE DESIGN FOR SUPERIOR SLEEP! Owning a pet can make your home feel a little safer. And just like humans animals like to feel protected too. Unfortunately most cat and dog beds have an open pillow-like design that can leave your pet feeling exposed or vulnerable. With a Cuddle Cup by Best Friends by Sheri you can help create a secure sleeping environment! Our design starts with a round shape that…
$39.99 $20.00
Give your pet more than just a dog bed! Best Friend's by Sheri is the original creator of the most popular dog bed that has surfaced on the internet in recent years: The Calming Donut Dog Bed. Now with SnuggleSoft faux rabbit fur, this innovative cuddler donut design provides better sleep, supports joints, and offers a calming, self-warming effect. Cruelty-free, cozy, and flexible, our self-warming…
Best Gift for Old Dogs: Toys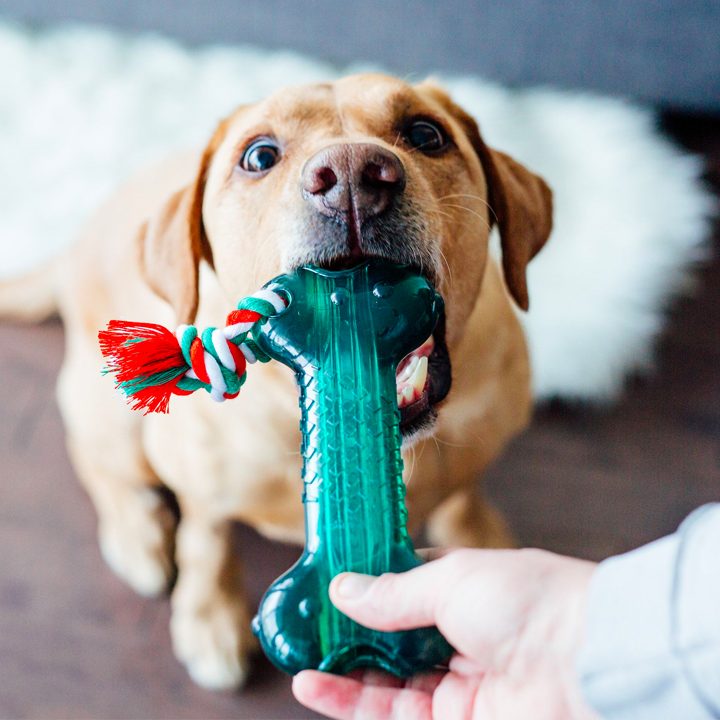 Dog owners know that their best friends always enjoy a new dog toy — no matter their age! When it comes to senior dogs, look for something that will keep their teeth healthy, since periodontal disease can affect dogs of any age. If your dog has bleeding gums, lumps in his mouth, or he's chewing on one side of his mouth, he may already have this disease. Try something like an Orka Bone dog toy, which offers your dog entertainment and dispenses his favorite treats. This chew toy will also help reduce soft tartar and massage his gums.
Another option your senior dog is sure to love is the Dog Brick Interactive Treat Puzzle Dog Toy. This toy will mentally stimulate your pup, keep him entertained, redirect his destructive behavior, and reward him with treats like kibble or peanut butter.
For a simple toy, get your doggy a classic tennis ball with squeakers for the holidays. This will keep him active, which he needs to be, even in his old age. If he's not getting in enough playtime, he could become overweight and suffer from various health issues.
Squeaker Ballz Squeaky Tennis Balls, Medium
Outward Hound Squeaker Ballz are a new twist on the classic tennis ball! These brightly colored, multi-sized balls are made with premium rubber so that the bounce doesn't end before the games are done. Your pup will love fetching this squeaky tennis ball whether playing indoors or enjoying the great outdoors. Squeaker Ballz come in multi-packs of 2,4,6,& 8 making them a great addition to families with one…
Dog toys make great gifts for the holidays because they not only give your dog something to do but can also help with separation anxiety and boredom. Put the toys in an accessible place where your dog can reach them even when you aren't home.
Dog Treats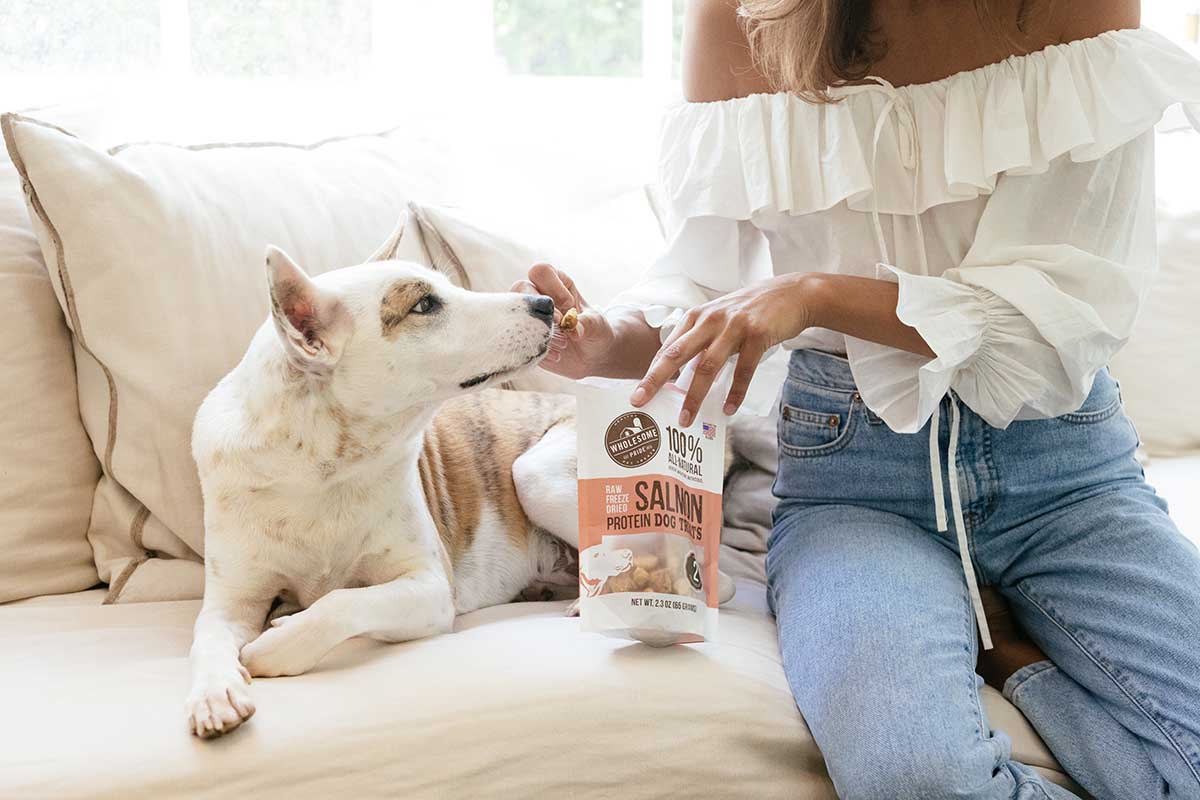 The best dog treats for older dogs are ones that are easy to chew if he has issues with his teeth, as well as ones that are free of fillers and preservatives, will contribute to his skin and coat health, and are made with natural ingredients. Sweet potato chews or fries from Wholesome Pride are made with only one ingredient with zero fillers. Dog lovers can find different options on Amazon and then hide the treats in a toy to make their pup work for them.
Raw Freeze Dried Salmon Dog Treats, Pink, 2.3 Oz
At Wholesome Pride, our mission is to create a better, healthier, treat—using 100% real ingredients. That's why we work with farmers in the US and around the world to sustainably source and produce delicious and nutrient-rich treats made with farm fresh ingredients. We don't use any artificial or unnatural preservatives, artificial colors, or fillers in our dog treats, which make them a perfect snack for…
Dog Food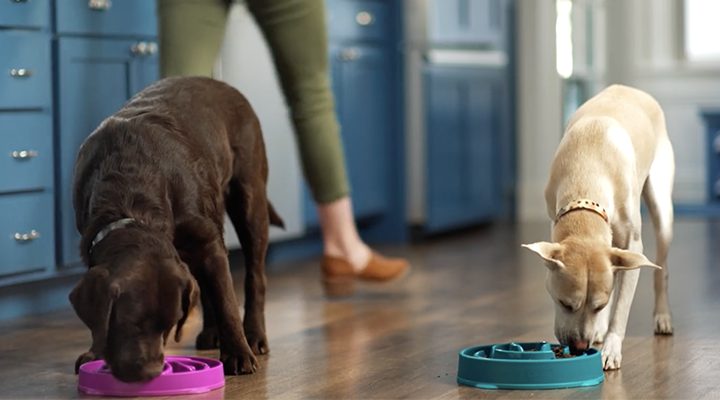 Now that you have an old dog, it's time to get him the right food for his needs. Your pooch should be eating senior-formulated food that will keep him healthy well into old age.
When you should start feeding your dog senior dog food depends on what kind of breed he is. For instance, if he's a Great Dane, he's considered a senior at age six, but if he's a miniature poodle, he's not a senior until he's 10 years old.
As you transition from adult food to senior kibble during the holidays, do it slowly so that your dog can get used to his new grub. Don't make the switch all at once. You should ask your vet about your dog's caloric needs based on his weight and activity level, and then buy a high-quality, low-calorie food if that's what your dog needs. Also, ask your vet if you can switch off between wet and dry foods, since your dog may like both.
A Dog Bowl
Fun Feeder Slo Bowl, Slow Feeder Dog Bowl
While your furry friend no longer needs to fight for food, those survival instincts can still persist even with the best trained pup. That's why at Outward Hound we've created the Fun Feeder Slo Bowl dog bowls featuring meal-lengthening ridges and multiple challenging mazes. Fun Feeder Slo Bowls keep pups engaged for up to 10x longer during mealtimes, which helps improve overall digestion while helping…
Put the dog food in a new dog bowl for your pooch this holiday season. Choose a sturdy slow feeder or bowl made of stainless steel, since it won't break or crack if it's dropped and it'll be easy to clean. You can even put it in the dishwasher.
A ceramic bowl can get cracked and become unsafe for use, and plastic is tricky to clean once it accumulates deep scratches. Additionally, if plastic is scratched, harmful bacteria can gather in it and make your dog sick. Outward Hound slow feeders are top-rack dishwasher safe and made from high-quality, food-safe material that's BPA, PVC & phthalate-free.
If your senior dog has trouble with his joints, then you can put the dog bowls in an elevated dog bowl feeder. It'll be easier for him to access his food and water.
A Dog Collar
Want your senior dog to look stylish for the holidays and beyond, but isn't a bandana? Then a new dog collar will make the perfect gift. Find one that is comfortable, doesn't slip off, and is machine washable so that you can keep it clean.
You can find all sorts of collars depending on your dog's needs. For example, if your dog likes going outside in the yard at night, you can get him a glow-in-the-dark collar so you can easily spot him. If you find that your dog's tags get scratched up easily, you can purchase a collar that has your dog's name and your phone number on it. If your dog has sensitive skin, then you can purchase him a no rub, hypoallergenic collar.
A Pet Carrier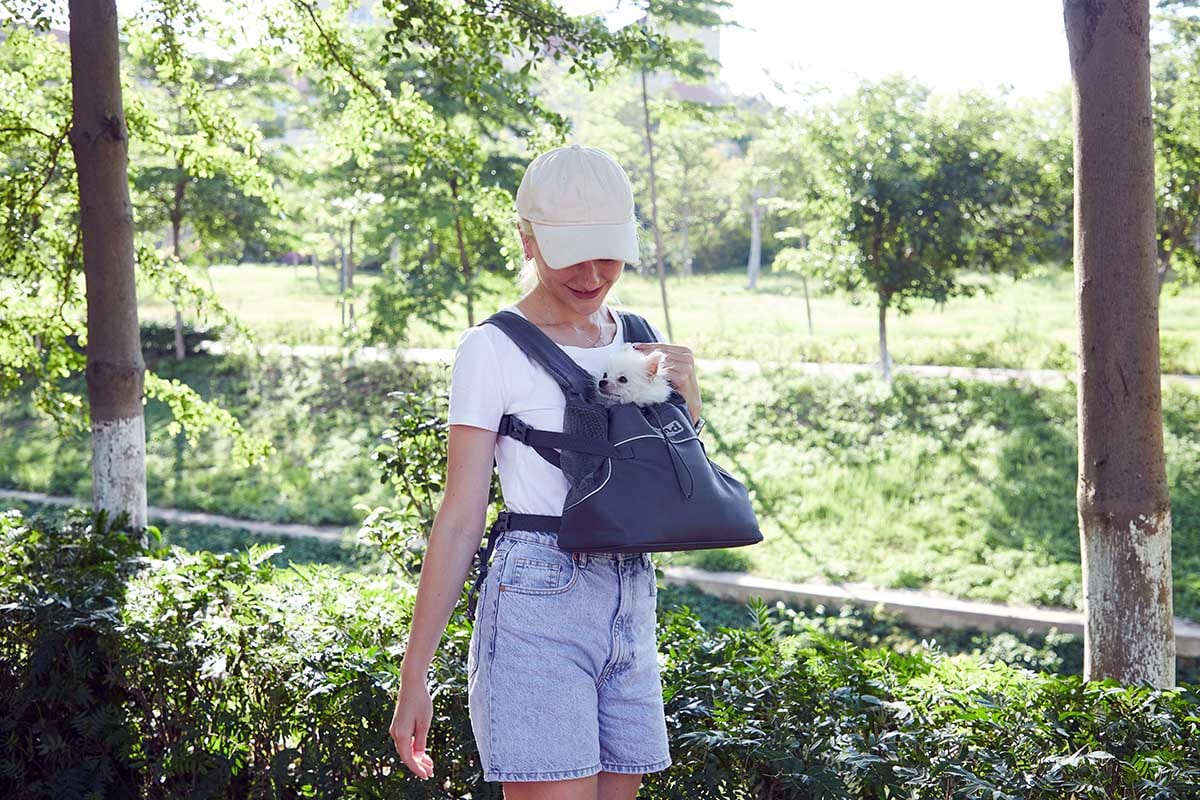 If you're planning on traveling with your dog, then a good holiday gift would be a new pet carrier. You could get him a dog crate that he could easily move around in or if he's a small dog, a carrier that you can hold or strap around your body. These are especially convenient for small dog breeds that have trouble getting around with old age.
Pet owners traveling on airplanes should make sure they buy an airline-approved pet carrier.
PupPak Dog Front Carrier
Taking your pup on your next adventure is easier with the Outward Hound PupPak Front Carrier. This hands-free front pack makes carrying your dog safe, comfortable & easy when you're on-the-go! Water-resistant fabric combined with mesh siding provides a secure and ventilated space for your pup to enjoy the scenery as they travel snuggly against your chest. Padded shoulder straps and adjustable buckles keep…
Getting an Older Dog a Great Gift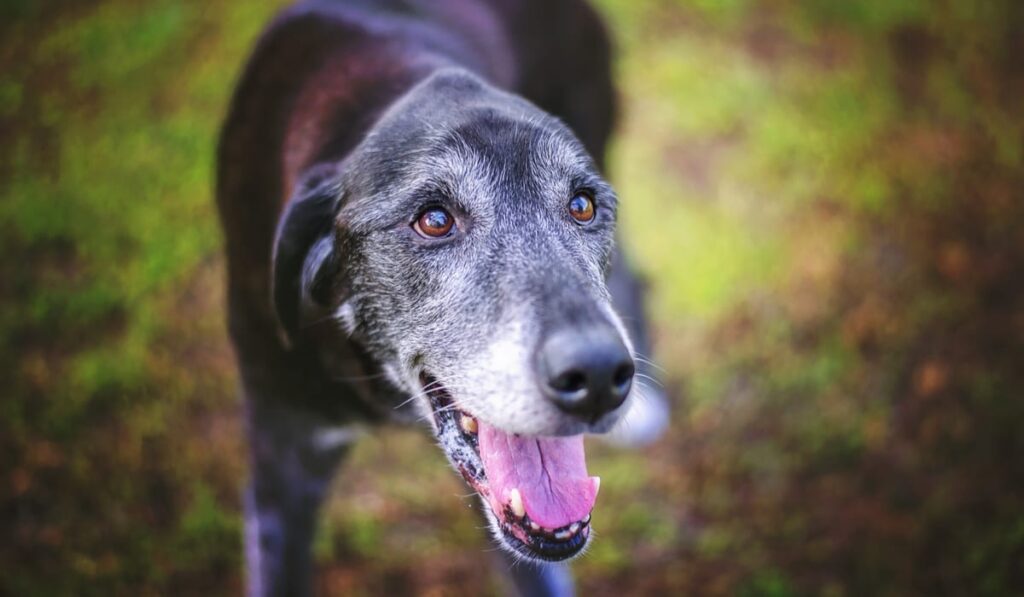 Another thoughtful gift idea for a fellow dog lover with an elderly pup is a pet portrait. You could offer to pay for a photoshoot or get one of those digital ones on Etsy.
With this gift guide, your pup is sure to have a fun holiday, no matter how old he is. He will be sure to enjoy his presents all season long, and likely for years to come. You can find all these gifts and more on our website, Chewy, Amazon, or your local independent pet store.
This post contains affiliate links. If you make a purchase after clicking one, Outward Hound may receive a small commission.