How many dog beds should a dog have? Does a dog really need more than one dog bed?
Getting your pooch more than one dog bed may seem excessive — spoiled even — but there are some legitimate cases where an extra dog bed or two could come in handy for dog owners.
Choosing a dog bed (or beds) comes down to your dog's needs as they grow and age. Older dogs or dogs with arthritis, for example, can benefit from a new bed with orthopedic cushioning or memory foam. A puppy that grows into an extra-large dog breed will eventually grow out of its first bed, just like a human baby that grows out of its crib.
Upgrading or swapping out one dog bed for another is one thing, but having multiple dog beds at the same time is another. Let's look into some of the reasons why dog owners would have more than one dog bed in their home for a single pet.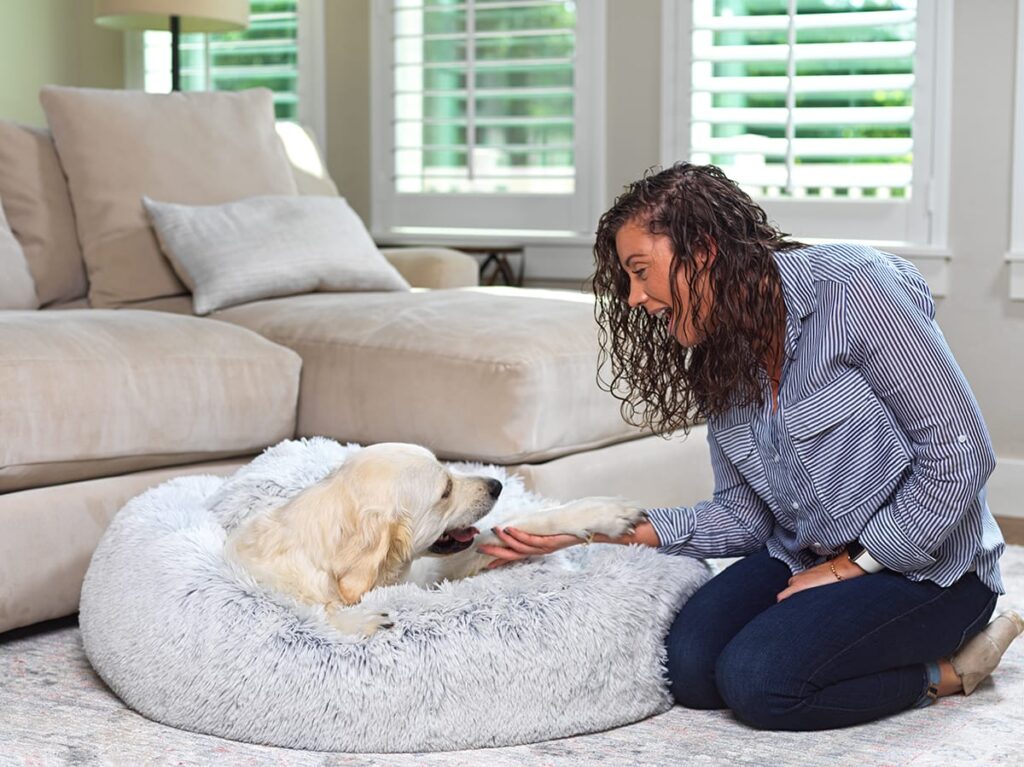 Why Would My Dog Need More Than One Bed?
Believe it or not, there are practical reasons for having more than one dog bed in a single-dog household.
1. You spend time in multiple rooms of your home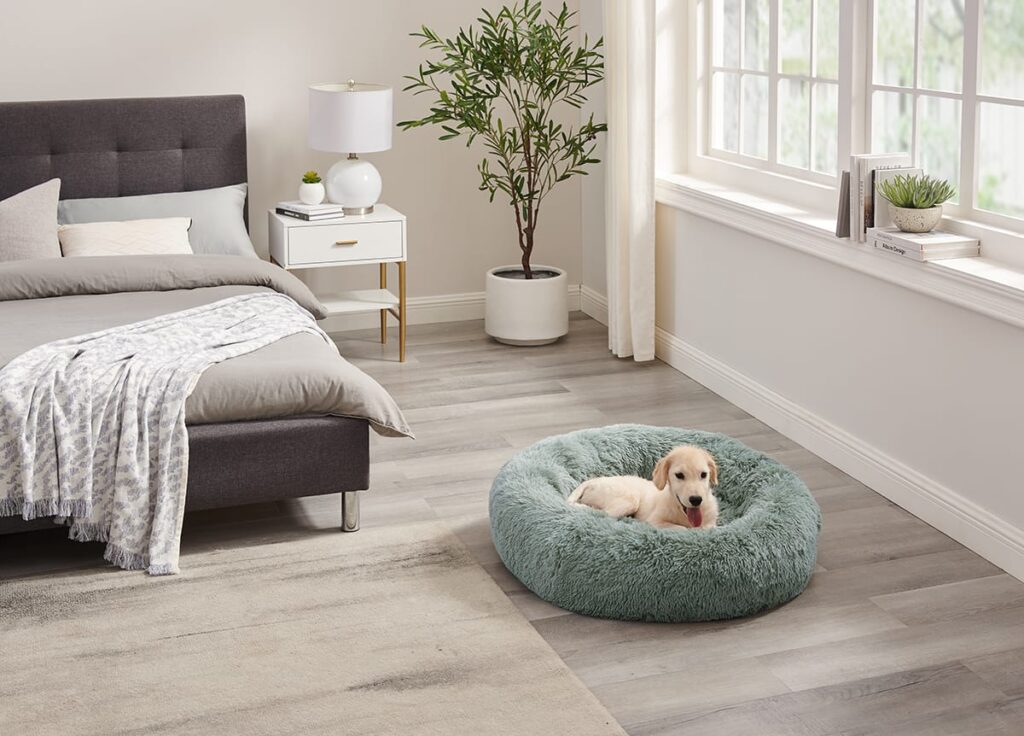 Does your dog sleep wherever you are? Dog owners who live in homes or multi-room apartments often have different dog beds in different rooms or floors of the house. If you have a velcro dog who likes to follow you all around the house at all times, it makes sense to have a dog bed in more than one room so you aren't carrying it from one part of the house to another part several times a day.
No need to go bed-crazy! They don't need a bed in the bathroom, the kitchen, the hallway, or the garage. Just the spots where you spend most of your time. Your dog deserves their own place to rest comfortably while you work in your office, lounge in the living room to binge a show, or take a nap in your bedroom for example.
2. Travel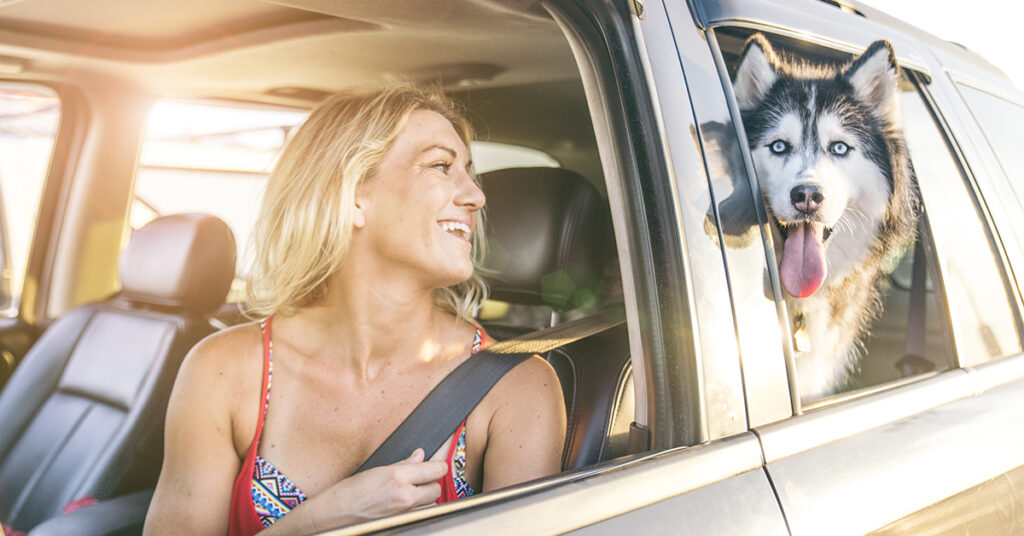 Having a designated travel dog bed for road trips or vacations is always a 'nice to have' spare item so they have a designated spot to snooze on wherever you go. Plus, your furry friend will appreciate having a comfortable place to sit or lay in during car rides.
3. For visiting fur-friends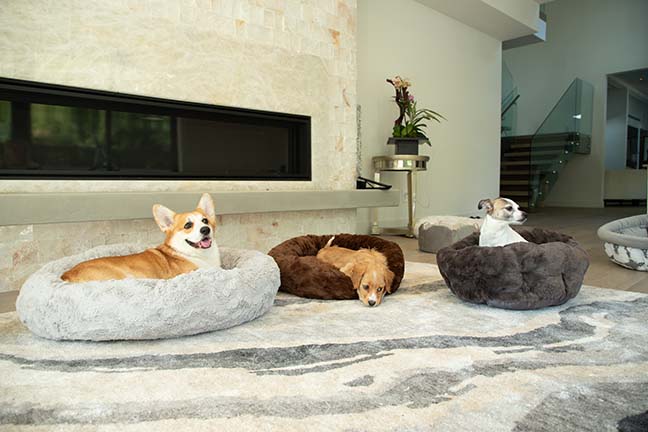 If you have family or friends with pets who come to visit overnight, it can be useful to have an extra pet bed for their fur-family. You'll be happy to have one if you agree to petsit a friend or family member's dog as well. Your dog may not want to share his bed, and you don't want another to have to lay on the hard floor.
4. Crate training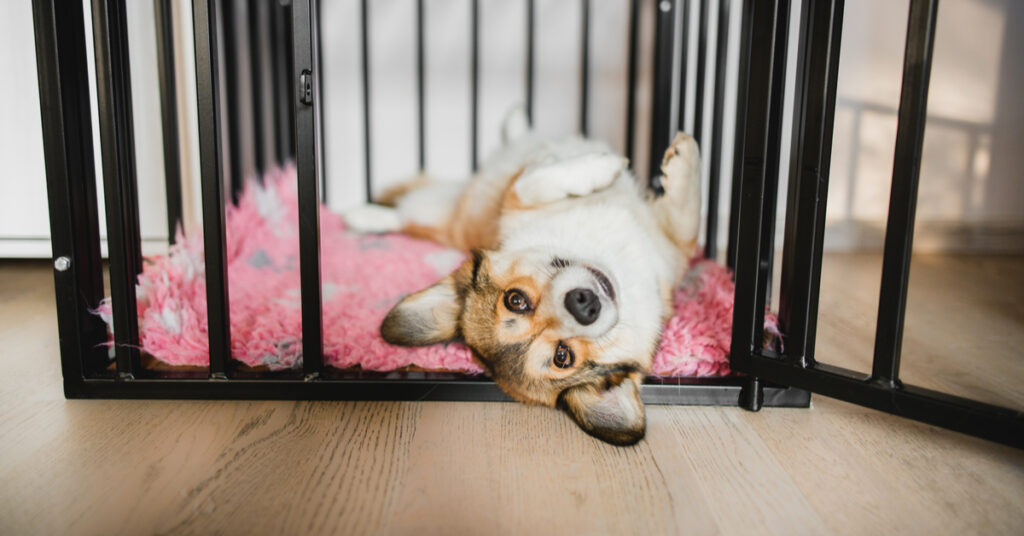 If you are crate training or use a dog crate, your canine companion will need a comfortable bed that fits inside. A donut or round dog bed, for example, is great for the living room or office but is not the most suitable for dog crates.
The right dog bed size for a dog crate or kennel is rectangular in shape, is dense yet flat enough to ensure there is enough space left for your doggy to comfortably move around.
5. You want to keep your dog off the furniture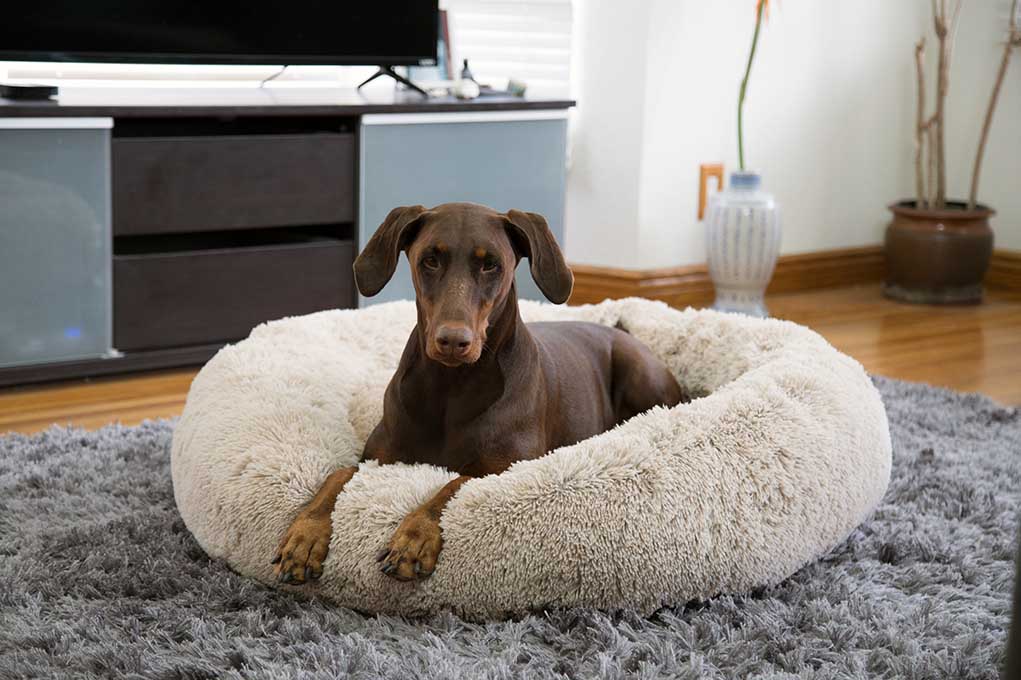 If pets aren't allowed on the furniture, you will definitely need more than one dog bed in your home. Get them the best dog beds they won't want to leave! When your dog has its own designated spot and has nailed the "place" command, it's much easier for them to resist the temptation to jump up on the couch.
What to Look for in a Dog Bed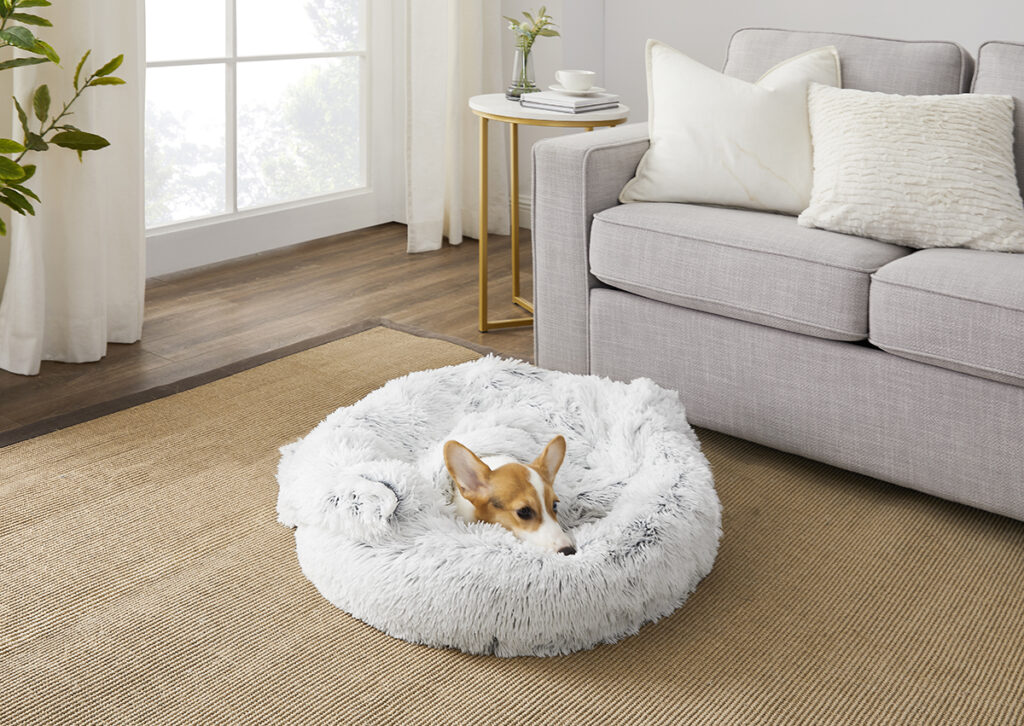 One of the first things pet parents should look for in a dog bed is if it's washable or not. A machine-washable dog bed or bed with a removable cover that can be tossed in the washing machine is going to make clean-ups (and your life) a lot easier.
Temperature regulation for your dog's health is another factor. Climates change. In the winter, a self-warming dog bed for snuggling is great to have. When summer arrives, swap it out for a cooling pad or mat so your dog's body heat can remain cool.
The Original Calming Donut Shag Cat & Dog Bed
Give your pet more than just a dog bed! Best Friend's by Sheri is the original creator of the most popular dog bed that has surfaced the internet in recent years: The Calming Donut Dog Bed. This innovative cuddler shag design provides better sleep, supports joints, and offers a calming, self-warming effect. The donut cuddler is carefully crafted with durable, vegan nylon and filled with AirLoft fibers,…
Cozy Cuddler Ilan Cat and Dog Bed, Grey, 27X27
Help your pet feel comfortable and secure! whether they're afraid or feeling anxious it's not uncommon for dogs and cats to hide under the bed or other furniture. Not only does it provide a sense of security but it might also feel warmer and more comfortable. with bolstered walls providing head and neck support pets can lay in whichever position is best for them! The overstuffed walls and cushion are…
Ilan Throne Cat & Dog Bed, 27×26
This bed is designed in shape of a throne and the entire bed is made with ultra-soft and luxurious micro plush fabric that is reminiscent of a mother's fur and also serves to promote deep rest. The matching bottom is made with Tough nylon fabric that resists both dirt and water keeping your pet bed cleaner and limiting accidental messes from reaching your floor. You will appreciate that the entire product…
How many dog beds does your pup have?
This post contains affiliate links. If you make a purchase after clicking one, Outward Hound may receive a small commission.