Dog crates aren't just for potty training or keeping them from using your shoes as a chew toy while you're away from home. One of the most important roles a dog's crate or kennel plays in your dog's life is as its safe space.
Crate training, of course, is essential to do when you first bring home a new dog or puppy. But once that's taken care of, a lot of dog parents end up giving the crate away or tossing it.
Here's why you should hang onto it.
A Pet Crate Is Your Dog's Safe Haven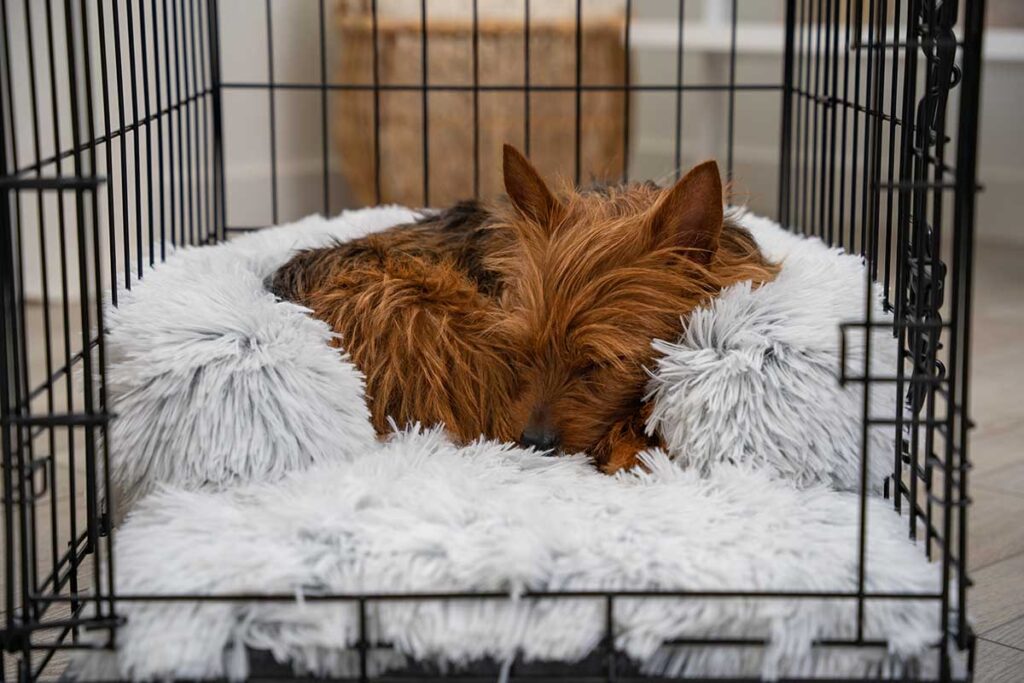 Crates are an excellent coping tool for dogs who are anxious or fearful.
A dog who is terrified of fireworks, storms, or other loud noises feels safer riding out the stressful event in its crate. And if your dog isn't a fan of guests or contractors coming over to the home, your dog can always rely on its crate to seek refuge in and decompress.
Furnishing Your Dog's Refuge with a Quality Dog Crate Bed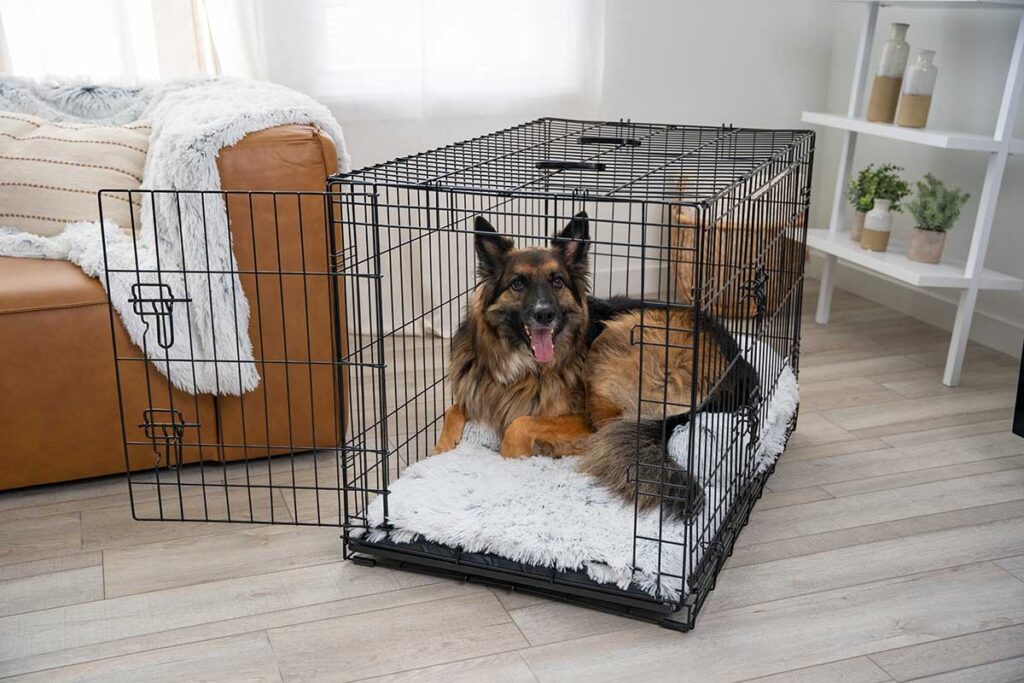 We created a functional, water-resistant dog bed for crates you can use for any life stage — from the potty training phase all the way up to adulthood and beyond.
Inspired by the best-selling calming donut pet bed, the Best Friend by Sheri dog crate pad with bolster features a waterproof shell around the orthopedic foam pad to keep messes from seeping into the mat. The high-quality faux fur shag removable cover is self-warming and machine washable.
It comes in three sizes to suit large dogs and small dogs alike. It will fit 22'', 30'', and 36'' crate sizes.
This deluxe bed is part crate mat, part donut bed. One end includes a raised rim that provides a sense of security as well as head and neck support. The other end is flat and more breathable for when your pet feels more like stretching out instead of curling up to the bolster for temperature-regulated rest.
Nap Mat Crate Dog Bed with Bolster, Frost, 30X19
The Best Friends by Sheri Bolster Nap Mat crate dog bed is made of self-warming vegan faux fur material that is reminiscent of a mother's fur coat. Inspired by the best-selling original calming donut dog bed, the dog bed with bolster fits inside dog crates and features a raised rim that provides the same sense of security and head and neck support. Crate training is easier when your pet's space is a cozy…
CertiPUR-US Foam vs. Other Foam Pet Products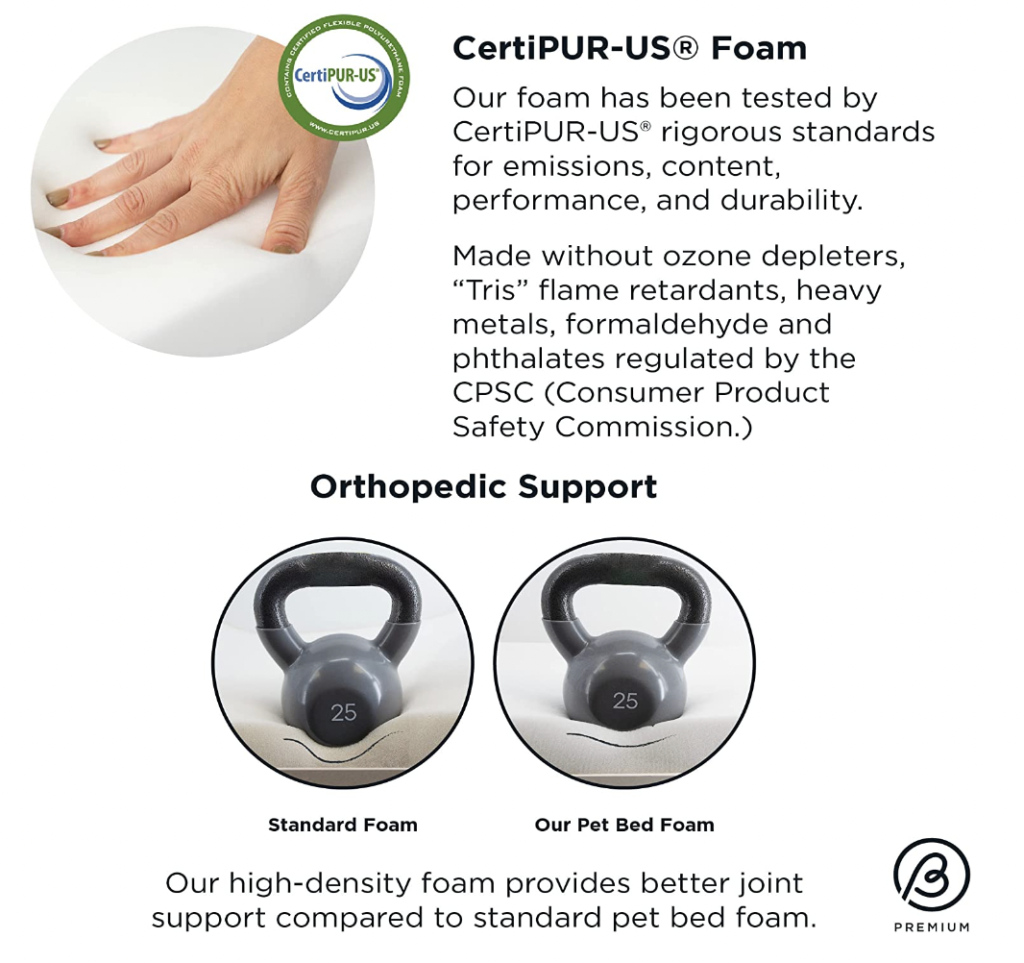 Unlike most memory foam dog beds, this dog crate mat uses high-density, heavy-duty CertiPUR-US certified foam. It's great for senior dogs to evenly distribute weight and reduce joint pain and stiffness. Plus, CertiPUR-US foam mats are safer for your pets and the environment.
The foam is made without flame retardant, phthalates, or ozone depleters and is free from heavy metals and formaldehyde. Products containing certified foam meet CertiPUR-US standards for content, emissions, and durability. They have also been analyzed by independent, accredited testing laboratories.
The Best Dog Crate Covers for a Den-Like Atmosphere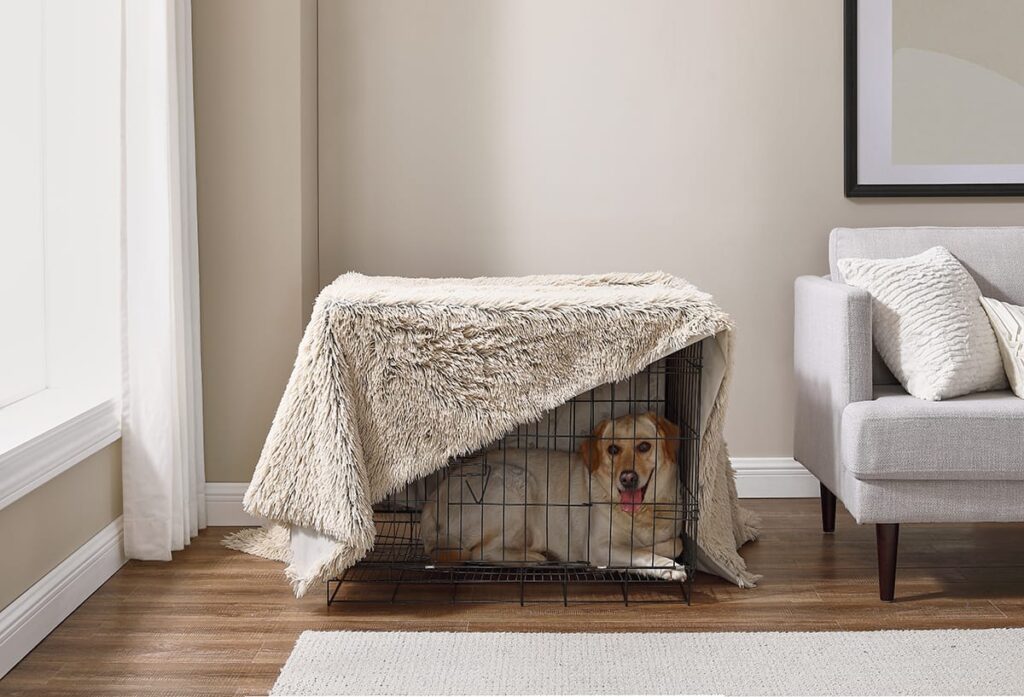 Many pet owners add a blanket or cover to the top of their dog's kennel/dog house for an added layer of cozy.
The SnuggleSoft dog blankets are perfect for the top of standard-sized crates. They are also machine washable and reversible! One side is a luxurious ultra-plush faux fur while the other side is a soft, low-pile microsuede-like fabric.
Use it as a topper or as a pet blanket for those cold midwest winters (but keep away from chewers).
SnuggleSoft Faux Fur Pet Blanket, Grey, 30X40
This luxury SnuggleSoft faux rabbit fur blanket offers multifunctional use for your and your furry pals. The ultra-soft vegan fur is designed to reminisce a mother's fur coat, aiding your pets in superior comfort and security. The lightweight all-over vegan fur provides just the right amount of warmth that is perfect to use year-round. This pet blanket offers an effortless way for your pets to cuddle up on…
Alternative Dog Beds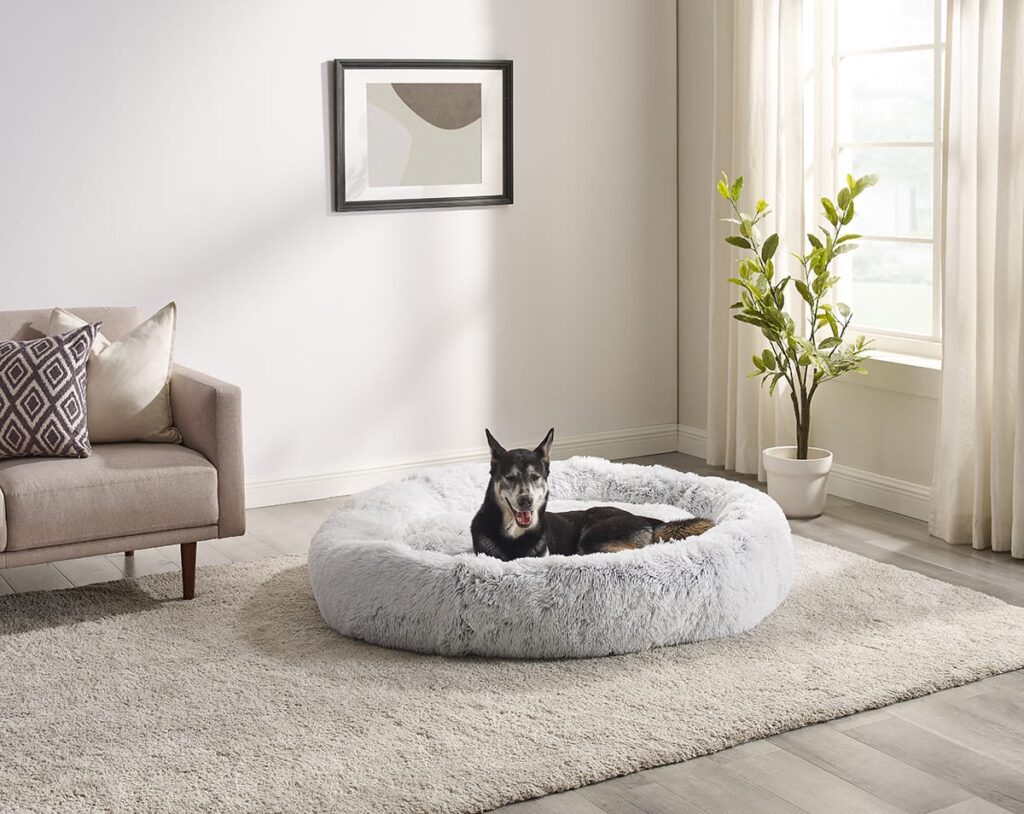 If your dog isn't a crate doggy, we've got options! We have other comfy best sellers. Including an x-large and xx-large donut beds for extra-large breeds, and cat beds for your other furry friends.
Your pet dog not a fan of the bolster? Check out our level orthopedic dog beds. You can find these pet mats on Amazon, Chewy, or in-store wherever you get your pet supplies. (Also with washable covers!)
This post contains affiliate links. If you make a purchase after clicking one, Outward Hound may receive a small commission.