Best Dog Food for Dogs with Sensitive Stomachs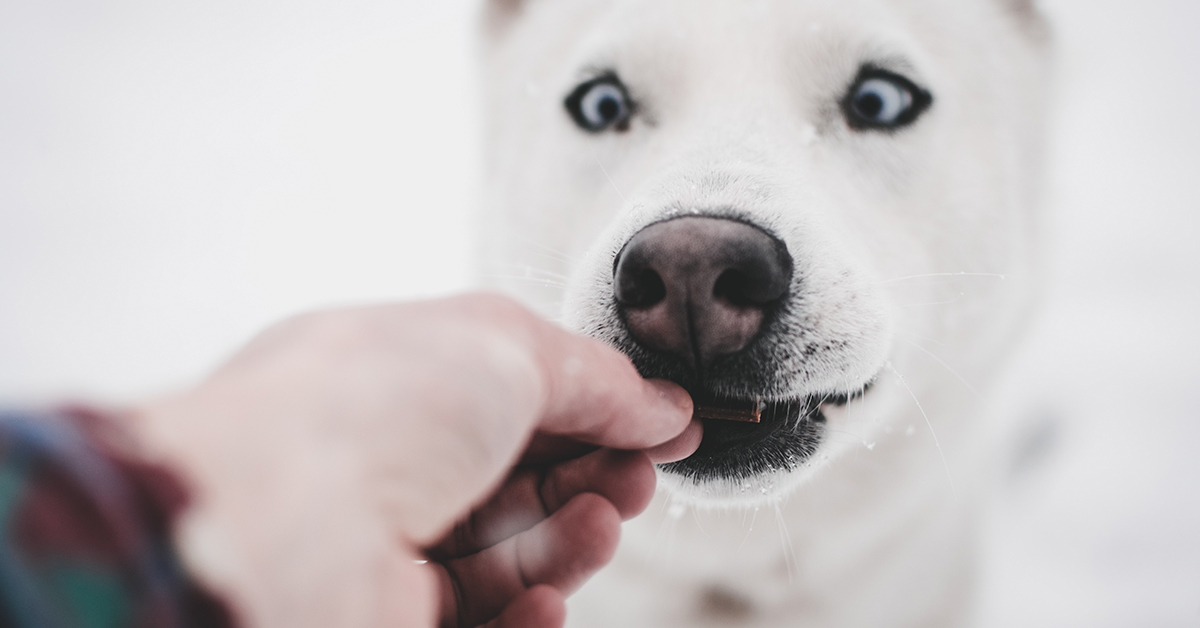 Many dog owners these days are concerned with the digestive health of their pooch. In addition to just wanting the best for your dog, sometimes seeking out the best dog food is a direct result of digestive issues due to a sensitive stomach. Finding the best dog food for dogs with sensitive stomachs isn't just a matter of preference, but a necessity for their health and well-being.
When it comes to their digestive system, a dog's diet can be used to promote a healthy immune system, healthy skin and teeth, healthy poop, and overall wellness. In some cases, however, your pet's food can directly contribute to problems such as loose stools, upset stomach, excessive or potent flatulence, dry or sensitive skin, a weak immune system, or tooth decay.
These issues could be due to food intolerance, food sensitivities, food allergies, or just a generally sensitive stomach. For sensitive tummies and other intestinal problems, finding the best dog food for Fido's needs is very important for your beloved pooch.
Take a Personalized Approach to Solve Sensitive Stomach Problems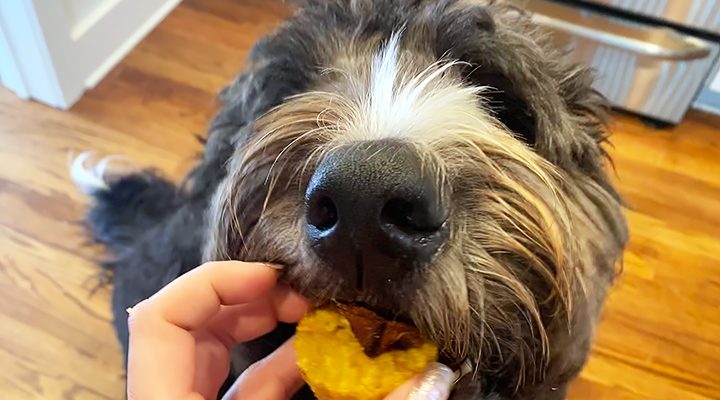 Whether you are looking specifically for sensitive stomach dog food for a small breed or a large breed, many of the same principles apply to the health and wellness of dogs of all sizes. It is important, however, to consider the best dog food for your pup at its current stage of life. Adult dogs will have different needs than both puppies and mature dogs, so your dog's taste and needs may change over time.
Take the time to get to know your dog, particularly their food and potty habits, so that you can get in tune with when they are feeling their best and when something starts to feel off. When trying new food, start with a small bag and closely monitor them for the first week to ensure digestibility before committing to a larger bag of food.
If you are considering changing your dog's food, slowly incorporate larger amounts of the new food with the old food over time. On the first day, mix 1/4 of the new food with 3/4 of the old food. Keep adding more of the new food and decreasing the amount of old food each day for a week.
Revisit their dietary needs whenever you notice any of those stomach issues coming back. Sometimes these changes come along with a growth spurt, but they can also spontaneously develop new allergies and sensitivities that may require you to try out some other high-quality food brands and formulas.
What Should I Look for—and Look Out for—In My Dog's Food?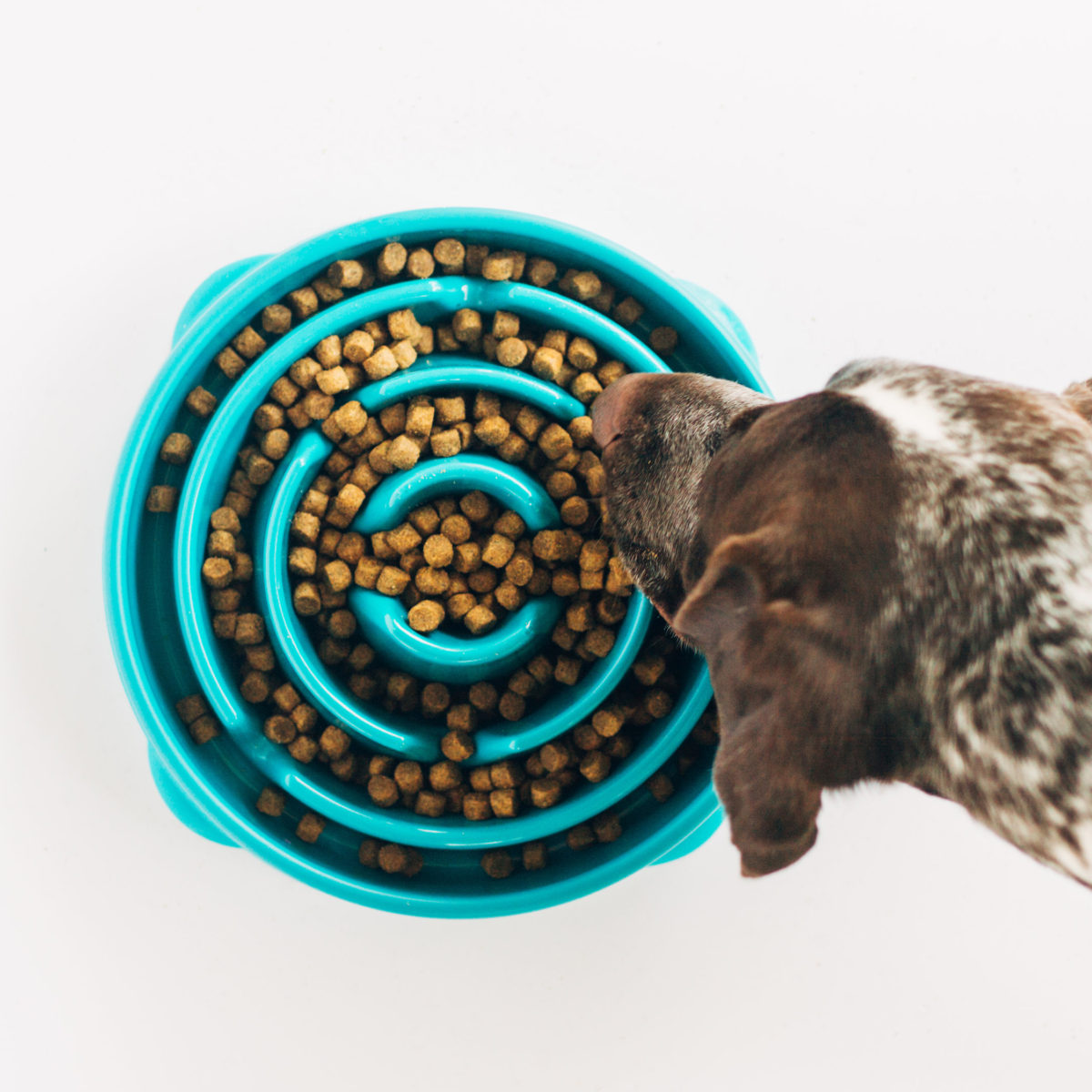 When choosing the best food for dogs with stomach sensitivity, the most general rule you can follow is to make sure that the first ingredient is animal protein. You might notice that cheaper dog kibble is full of artificial flavors, preservatives, additives, by-products, or fillers like pea proteins and gluten, but dogs were never meant to consume these kinds of processed food stuffs.
By making sure that meat is the primary ingredient in your dog's food, you are giving their sensitive stomach exactly what it was biologically designed to digest.
Some of the other things that you should be looking for when choosing any dog food include probiotics and/or prebiotics, antioxidants, enzymes that promote digestion, and filler-free dog food. As long as it is high quality, you can consider wet dog food, dry dog food, or a combination of both. Talk to your vet if you are unsure about which is best for your pup's needs.
The best dog food for dogs with sensitive stomachs is often high-fiber and can help to keep their digestive tract clean and happy. You should also make sure that your dog's food offers a source of omega-3 fatty acids for healthy skin and coat. Look for quality ingredients that have a balance of natural ingredients, an animal protein source, and carbohydrates.
Additionally and if your vet recommends it, you may choose to go entirely grain-free. Dogs with recurring weight issues may benefit from low-fat kibble combined with regular exercise.
Find What Works for Your Dog's Sensitive Stomach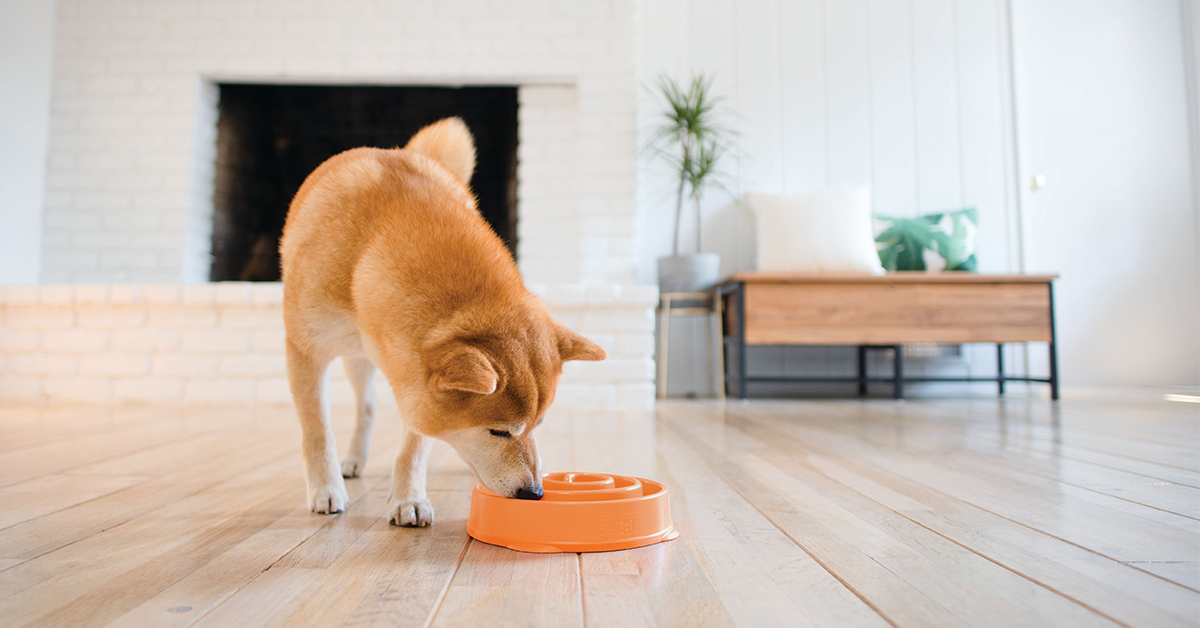 Following a limited-ingredient diet can help you to get to the root of the problem more quickly. With a limited ingredient dog food, you are usually limiting their food to a single protein and only a few other things. This can help you quickly rule out which ingredients cause problems for your dog.
If for some reason, they do fine with the dog food that is a combination of pearled barley, sweet potato, and chicken meal but has trouble when those same ingredients are combined with lamb meal, then you might have an idea of one source of their stomach sensitivity and will know to stick to the chicken recipes in the future.
Other limited ingredient dog foods might include things like chicken fat, chickpeas, brown rice, lentils, or canola oil.
Aside from your dog's regular food, consider what's going into their dog treats. Seek out limited-ingredient or single-ingredient treats so there's no guesswork involved.
Other Factors
In addition to dietary factors, there are other factors that can contribute to your dog's sensitive stomach problems. Things like stress, other illnesses, or just eating too quickly can all play a role.
If these or other factors are playing a role, then you may need to think outside of the dog food box in order to completely resolve the problem. Perhaps trying a slow feeder bowl to slow down your dog's eating speed or finding ways to help relieve them of stress.
Find Your Solution
Although you can look into some premium dog food brands such as Hill's Science Diet, Purina Pro Plan, Blue Buffalo Basics Limited, Royal Canin, or Canidae, the best dog food for your dog must be decided on an individual level. If every brand worked perfectly for any dog, there wouldn't be so many options out there. Not sure what to choose? Consult a veterinarian first.
If you continue to experience these sensitive stomach issues, your dog might need to be put on a prescription diet. Make an appointment with your veterinarian to help find a solution to your dog's tummy problem.
Want to eliminate the guesswork in your dog's treats? Check out Wholesome Pride's limited-ingredient freeze-dried dog treats and single-ingredient sweet potato treats!