People expecting babies get to tell you what they need. Between baby registries and showers, the work is practically done for you! If you have a friend or family member who is a new dog parent, however, they're going to need some supplies too.
With the holidays coming up, now is the perfect time to shop for a dog lover in your life. They've probably got the dog collar, dog leash, poop bags, pee pads, and ball launcher already covered, but there are always other pet products a new dog mom or dog dad will need. They are likely up to their eyeballs in potty accidents, walkies, and all the chaos that comes with a new family member. The busy new pet owner will appreciate these useful great gifts in the long run.
Here is a list of helpful gift ideas for newbies to dog parenting to get you started.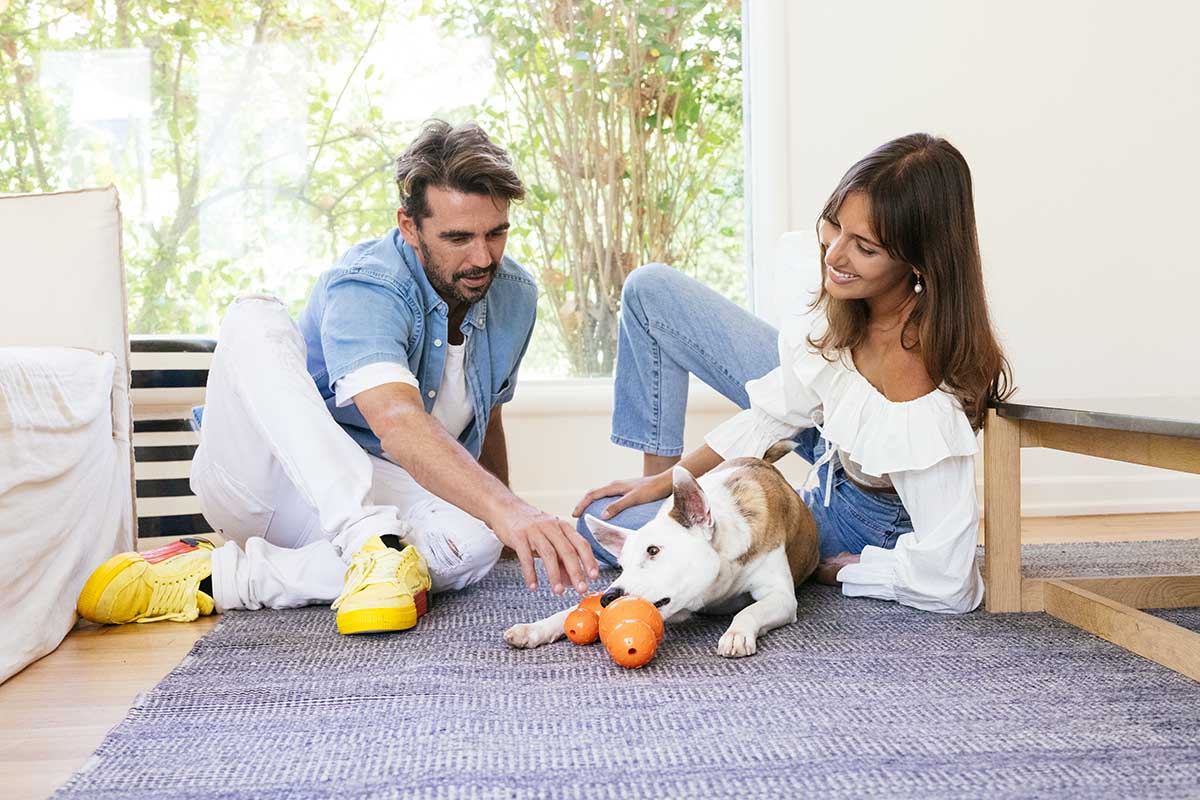 Pet Parent Essential: Dog Bowl
Not just any dog bowl: a slow feeder. While your friend might have already purchased a standard bowl for their new puppy, it's a good idea to have a dog bowl that promotes healthy eating. The Outward Hound Fun Feeder is veterinarian recommended, prevents bloat, and helps slow down speedy eaters. Their new fur baby will have fun working for its dog food at mealtime!
Fun Feeder Slo Bowl, Slow Feeder Dog Bowl
While your furry friend no longer needs to fight for food, those survival instincts can still persist even with the best trained pup. That's why at Outward Hound we've created the Fun Feeder Slo Bowl dog bowls featuring meal-lengthening ridges and multiple challenging mazes. Fun Feeder Slo Bowls keep pups engaged for up to 10x longer during mealtimes, which helps improve overall digestion while helping…
Dog Treats for Training
New dogs require training! And products that will help with training a new dog make for perfect gifts for new dog owners. Treat the pooch with some high-quality dog treats. Wholesome Pride's single-ingredient dog treats are the best gifts for dogs with food sensitivities.
Sweet Potato Bites Dog Treats
At Wholesome Pride, our mission is to create a better, healthier, treat—using 100% real ingredients. That's why we work with farmers in the US and around the world to sustainably source and produce delicious and nutrient-rich treats made with farm fresh ingredients. We don't use any artificial or unnatural preservatives, artificial colors, or fillers in our dog treats, which make them a perfect snack for…
Dog Bed for Sweet Dreams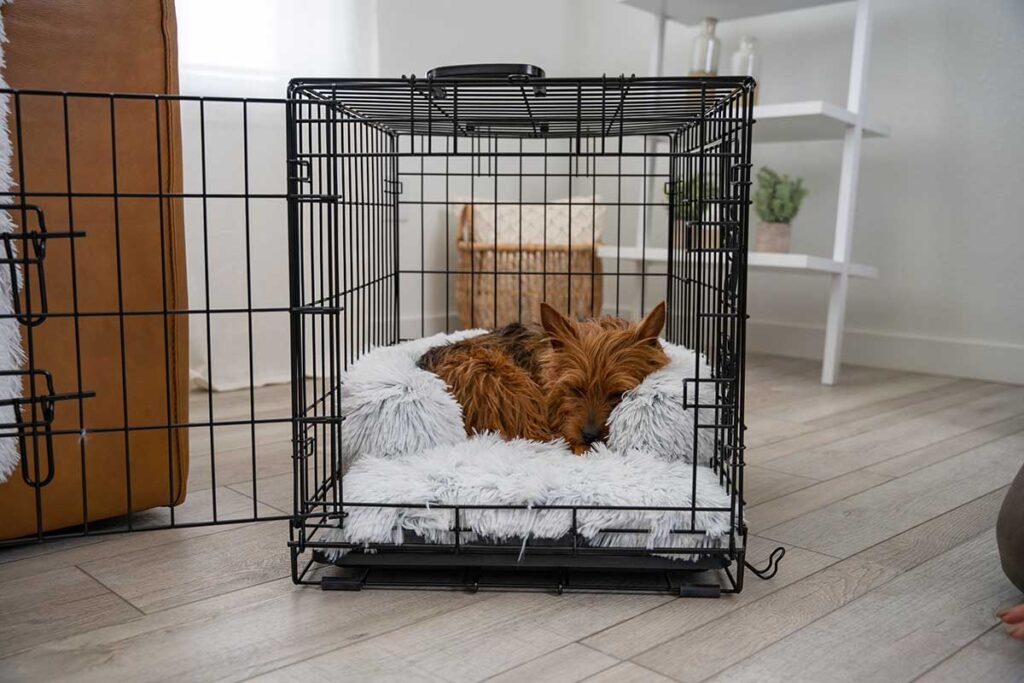 New dog parents will quickly learn that yes, more than one pet bed is often necessary for their new best friend. Every dog needs a soft and comfy place to snuggle and rest. A calming dog bed is perfect for a nervous new pup to seek refuge in a new environment. The donut dog bed is the best for calming cuddles.
Nap Mat Crate Dog Bed with Bolster, Frost, 30X19
The Best Friends by Sheri Bolster Nap Mat crate dog bed is made of self-warming vegan faux fur material that is reminiscent of a mother's fur coat. Inspired by the best-selling original calming donut dog bed, the dog bed with bolster fits inside dog crates and features a raised rim that provides the same sense of security and head and neck support. Crate training is easier when your pet's space is a cozy…
The Original Calming Donut Shag Cat & Dog Bed
Give your pet more than just a dog bed! Best Friend's by Sheri is the original creator of the most popular dog bed that has surfaced the internet in recent years: The Calming Donut Dog Bed. This innovative cuddler shag design provides better sleep, supports joints, and offers a calming, self-warming effect. The donut cuddler is carefully crafted with durable, vegan nylon and filled with AirLoft fibers,…
Doggy Puzzle for Mental Stimulation
Interactive dog puzzles will provide plenty of fun for your furry friends and encourage their natural hunting instincts. Hide anything from kibble to peanut butter in each compartment and let your dog problem-solve their way to the goodies! These are also great for providing a distraction at bath time or during moments that may be overwhelming like family gatherings.
Activity Matz Garden Game Dog Puzzle Mat, Multi
Outward Hound Activity Matz are fun to use, easy to clean, and perfect for both mental and physical exercise. The Garden Game activity mat comes with optional closures to level up the challenge! Once your dog has sniffed out the treats or kibble from the plush material, increase the challenge by placing food in the pockets and hiding them under an extra layer by stuffing in the carrot. For an even harder…
Dog Worker Interactive Treat Puzzle Dog Toy, Green
The Nina Ottosson by Outward Hound Dog Worker puzzle dog toy is a challenging level 3 puzzle game that will keep your dog busy for hours as they use their instincts to hunt for hidden treats. This advanced interactive dog puzzle game has 3 steps that your dog will need to learn in order to get to the tasty rewards: swivel the flippers, scoot the blocks, and spin the center wheel. Hidden compartments are…
Puppy Tornado Interactive Treat Puzzle Dog Toy, Pink
The Puppy Tornado level 2 interactive dog puzzle from Nina Ottosson is the ideal toy for bored dogs and will keep them occupied for hours! This intermediate level toy features three tiers with twelve compartments for dog snacks or kibble. This mentally stimulating and entertaining dog game encourages your pup to spin the interactive puzzle tiers to reveal the rewards – three bone shaped covers can be…
Dog Toy Gift Basket
Instead of a subscription box, make the gift more personal. You can make a little doggy gift basket filled with a variety of toys the new dog will need for playtime. Plush toys with squeakers, chew toys, and treat dispensers are always great options. Look for durable toys meant for chewers or teething puppies.
Orbee-Tuff Artichoke Treat-Dispensing Dog Chew Toy, Green
The Orbee-Tuff Foodies dog toy line features a range of fruit and vegetables suitable for dogs of all sizes and breeds! Made in the USA from BPA, lead, and phthalate-free TPE material, Orbee-Tuff dog toys are durable. The treat spot located in the center of these dog chew toys is great for stuffing with treats to max out the fun of interactive or solo play. Orbee-Tuff Foodie dog toys bounce and float…
Mini Dentachew Dog Chew Toy – 3 Pack, Multi
The Petstages Mini Dentachew Pack is a triple threat of dental chews and provides your small dog or puppy with a variety of fun multiple textures keep toys interesting while improving their dental health as they play and chew!IMPROVES DENTAL HEALTH: The Petstages Mini Dentachew Pack is designed with pliable material and multiple textures that help to massage gums, while the rope toy helps remove tartar and…
Tech
New pet parents are often helicopter parents. A pet camera might give them peace of mind when they have to leave their furry friend home alone. There are high-end dog camera options like Furbo cams and more affordable options on sites like Amazon and Chewy. Note that some programs may require a monthly subscription.
Accessories
You can never go wrong with a cute bandana. There are hundreds of handmade ones to browse on Etsy (also custom pet portraits!). You can even get a custom one made with the dog's name on it or with a cute little dog paw print.
If they got a small breed dog like a Chihuahua, backpack, seat cover/car hammock, or dog carrier are helpful travel necessities.
PupPak Dog Front Carrier
Taking your pup on your next adventure is easier with the Outward Hound PupPak Front Carrier. This hands-free front pack makes carrying your dog safe, comfortable & easy when you're on-the-go! Water-resistant fabric combined with mesh siding provides a secure and ventilated space for your pup to enjoy the scenery as they travel snuggly against your chest. Padded shoulder straps and adjustable buckles keep…
Happy Howlidays!
This post contains affiliate links. If you make a purchase after clicking one, Outward Hound may receive a small commission.