The only thing cuter than a litter of new kittens is a litter of puppies. Or is that just me? Those little kittens reach for you with their tiny paws and little mewing that melts your heart. You say, "yes" to adopting a new pet, but there's one consideration, your older cat.
You may be head over heels for the new kitten antics, but your existing cat may be less thrilled with the newcomer. Some questions you might ask yourself:
Will my current cat accept a new cat?
How do I introduce my existing cat to a new kitten?
How long does it take for my cat to accept the new kitty?
What do I do if they don't get along?
These are great questions. First, congratulations, you've fallen for a bundle of fur, and you're bringing a new kitten home. You're also on the right track as a responsible pet owner in thinking through how to introduce the new kitten to your resident cat.
After all, your current cat might feel threatened by the new arrival. Yet, you can be proactive and map out the perfect introduction process so you can start your kitties on the path to being good friends.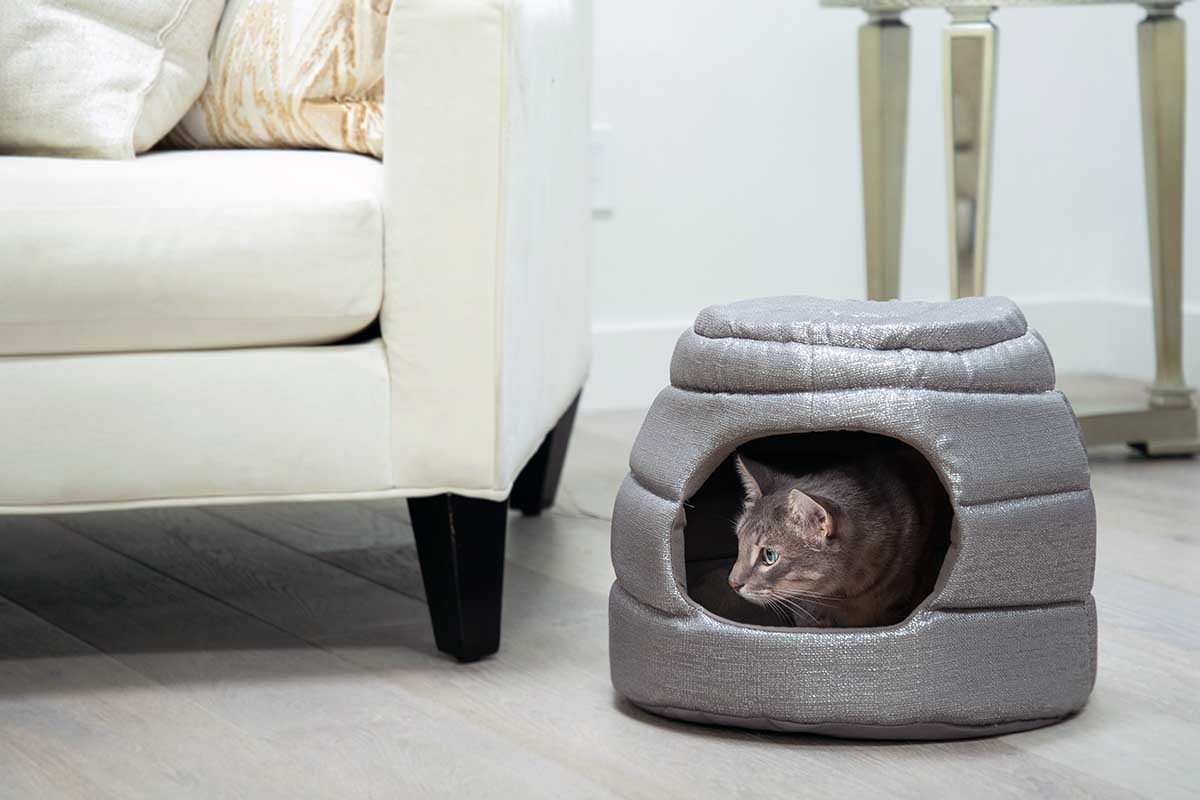 4 Steps to Your Cat's Introductions
Once, we fostered two adult cats for a neighbor for a few weeks. Our existing cat was not amused. Fortunately, they were all adults about it and figured out how to co-exist, but they weren't going to be good friends.
With a kitten, though, you have better possibilities.
1. Create a Safe and Separate Kitten Space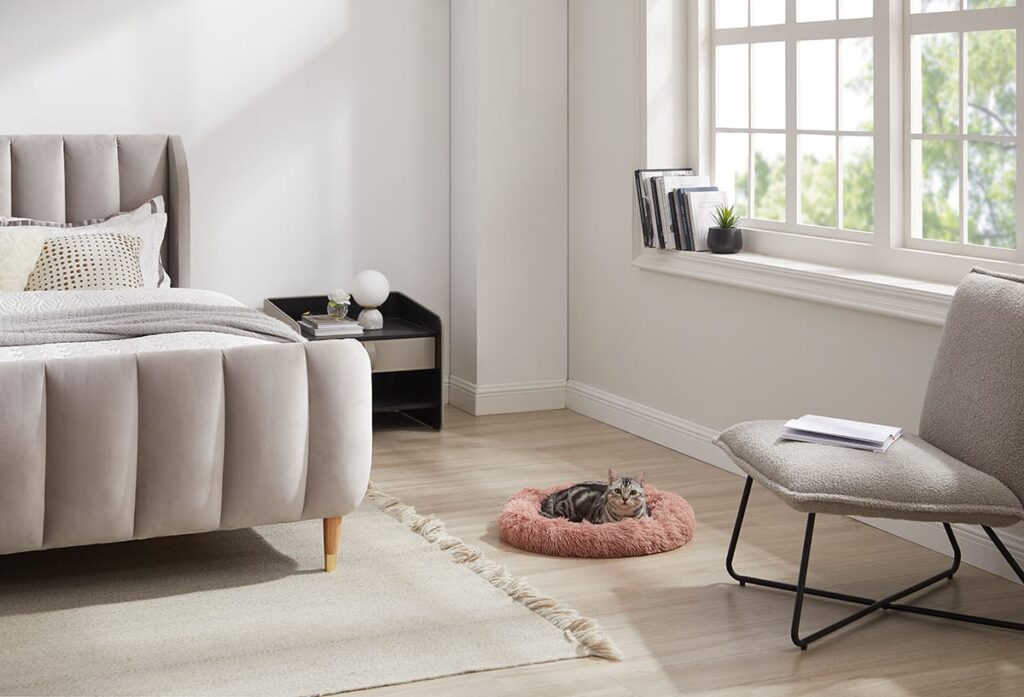 Baby gates, kitty crates, a separate room; there are many ways you can help your new kitten adjust to the new surroundings and facilitate your cat introductions in a non-threatening way.
For example, do you have a laundry room or small powder room where you can put a litter box and separate food and water bowls? If so, you can easily give the kitties their separate space. Each kitty should have their own scratching post and bedding too. You want the cats to smell and hear one another but not see one another. Not right away. Visuals are powerful, and you want to control that first face-to-face introduction.
This way, your new pet can adjust to the new surroundings, take in the sights and smells and create positive associations with your home.
If you live in a small space and don't have a way to create a separate safe room for your new kitten, you can use a crate in the corner of the room with a blanket over it so the cats can't see one another. Then, follow the process of introducing the cats as slowly as you can.
2. Take the Introduction Process Slowly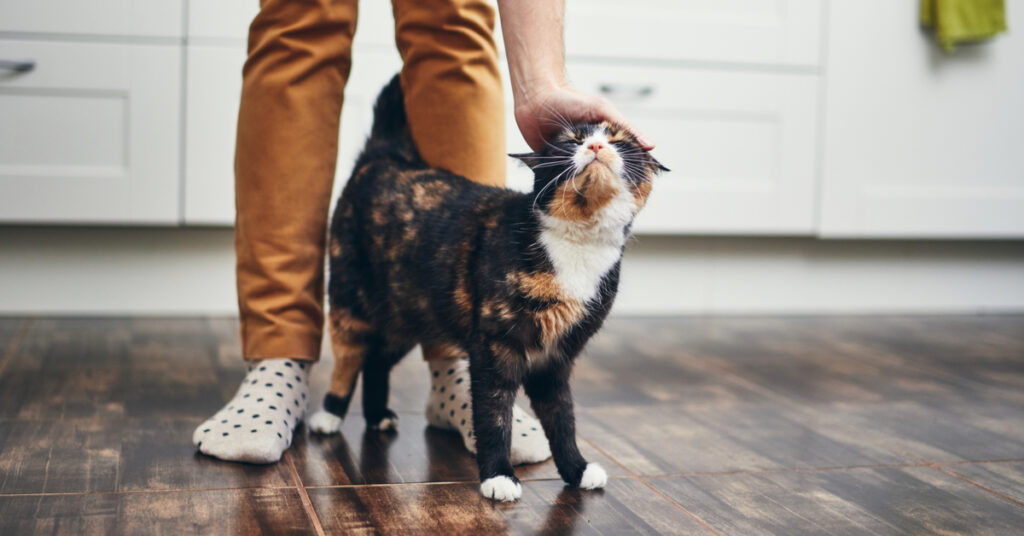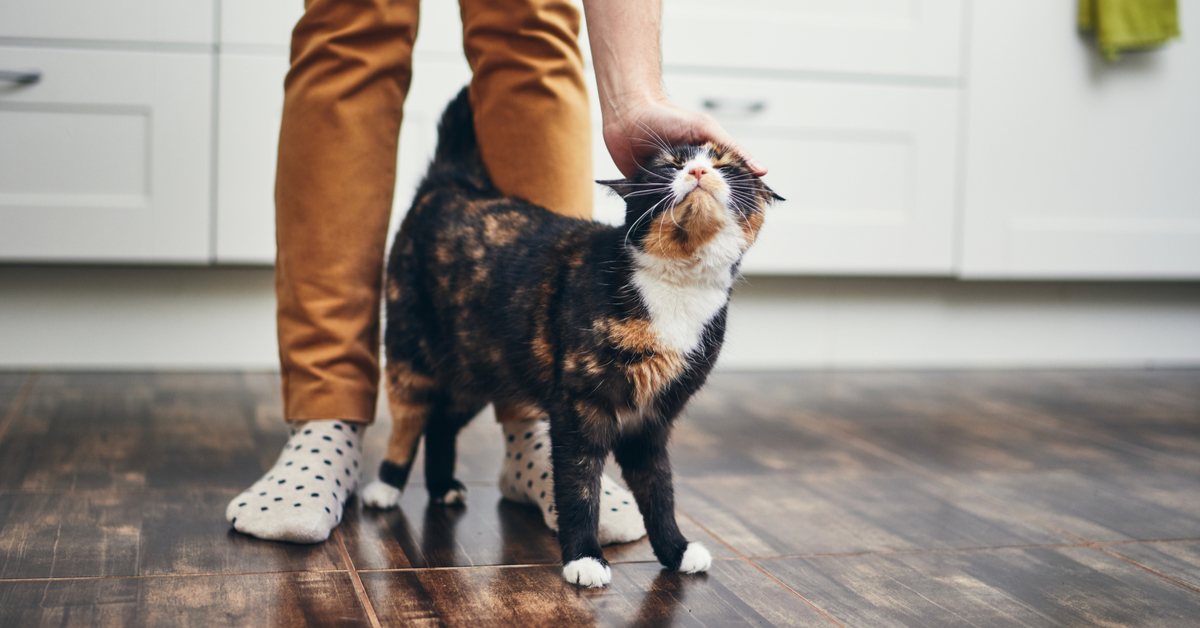 When you're ready for the cat's introduction, you want to take it slow. Your current cat can sniff under the door when you create a safe room for the new kitten. You'll learn a lot about your older cat's feelings on the newcomer by reading your adult cat's body language.
If your resident cat is hissing and swatting at the door, then you know your current cat isn't ready to meet the new family member. Those are tell-tale signs of stress, so give it a few more days, and hopefully, your cat will relax.
With your new cat home for a few days, smelling and hearing one another pouncing and playing, you can create more positive associations between them by swapping toys or bedding. That way, they can grow accustomed to one another's cat's scent.
It's a good idea to start trading the bedding within a couple of days as long as the older cat seems curious but not aggressive.
If everything seems to be going well, then let the kitten out at strategic times when the older kitty is safely sleeping in another room where you can close the door. For example, if you know your adult cat likes to have a morning nap on the bed, then close the bedroom door and let the kitten explore the living room. This way, the kitten's scent will start to mingle with the existing smells.
Once you're ready to make the face-to-face introduction, you can leave the door open with a baby gate in between. Make it easy for your cats to hide with easy-to-access perches and boxes. These are fun for playtime and give the kitties a place to hide if they feel threatened.
Sometimes, hissing is the first reaction. If so, you'll want to try and distract the cats from one another with a high-value treat or favorite toy. Close the door and go back to swapping scents and letting the new kitty out to explore the house when the resident cat is confined in another room.
3. Signs of Stress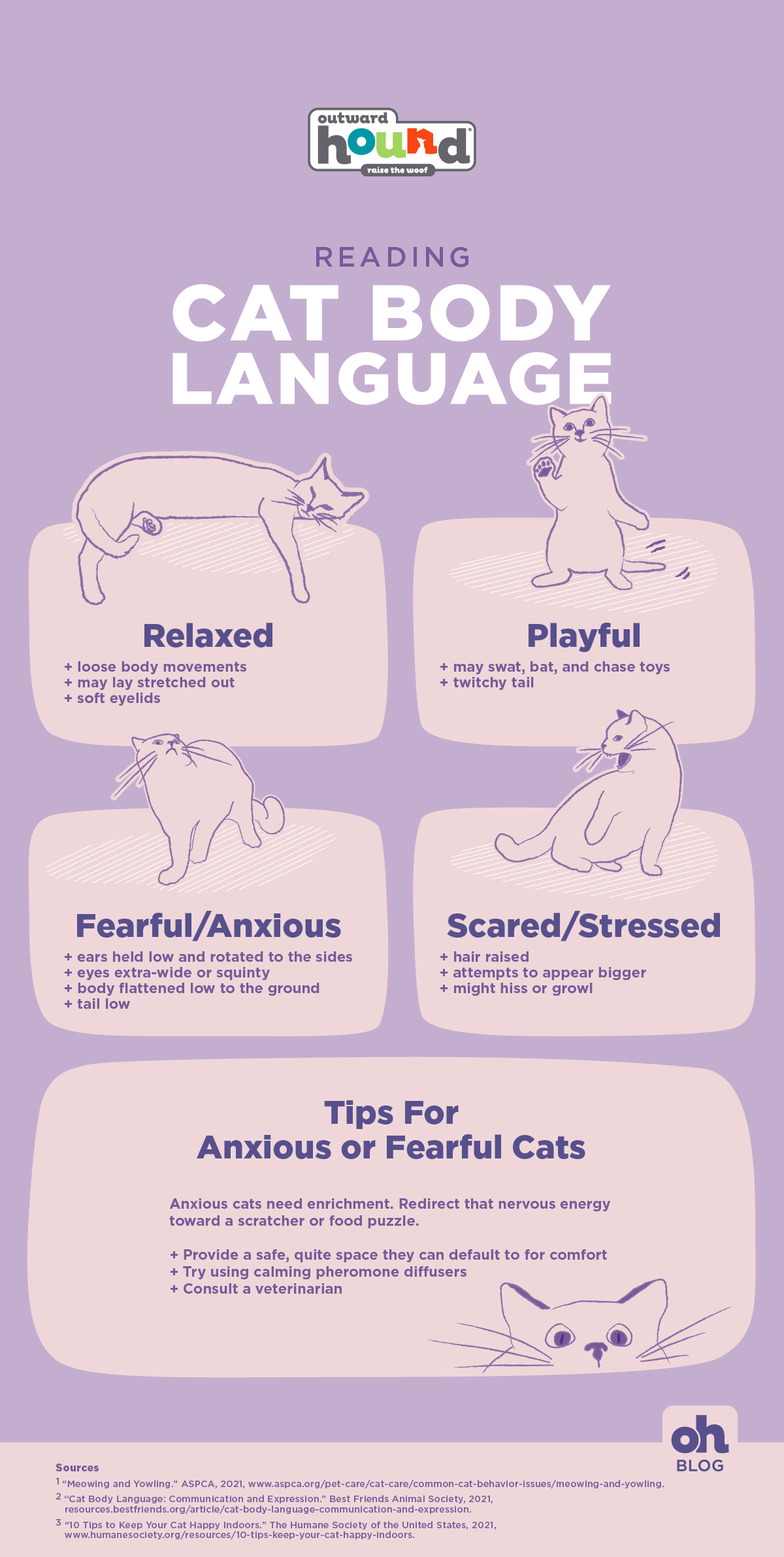 Disrupting routines can be stressful. Warning signs of stress include not using the litter box, yowling or meowing more than usual, and taking to unusual grooming habits. These are reasons to schedule a veterinarian visit to ensure there's nothing medically wrong with your cat.
If your current cat greets the kitten's smell or the kitten itself with an arched back and swishing tail, that's aggressive body language, and you'll want to distract the adult cat. It's wise to clear tabletops and other perches for the cats to escape one another if they feel threatened.
A diffuser that emits pheromones can help both kitties relax. Mother cats calm their kittens with natural scents called pheromones. Feliway is one such product that comes as a diffuser or a spray bottle.
4. Take Care of Vet Visits Right Away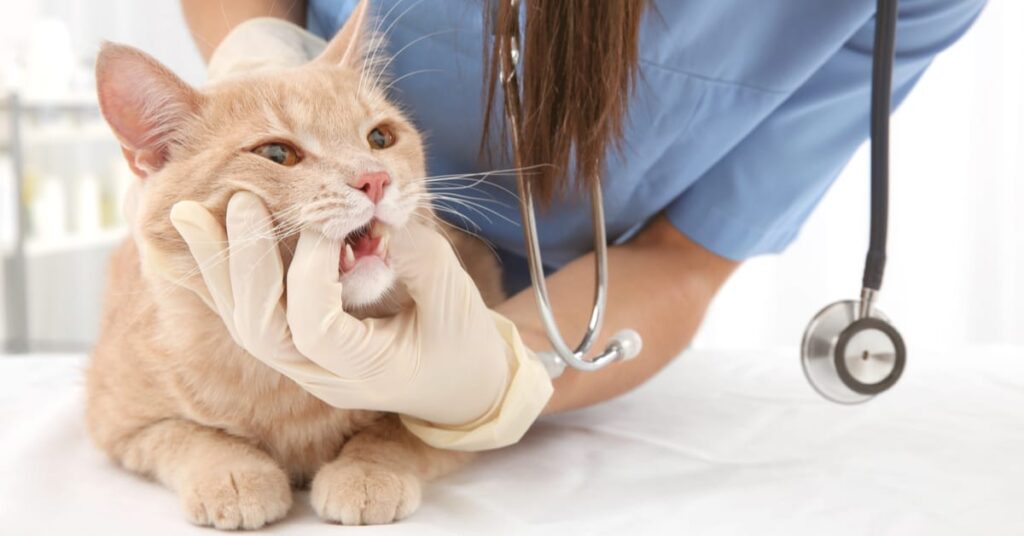 If your new kitten hasn't had their initial veterinarian visit, see if you can schedule it before bringing them home. Your veterinarian will conduct a wellness check, handle any necessary vaccinations, and discuss future spaying or neutering if necessary.
How long does it take for a resident cat to accept a new pet?
Like many things in life, it depends on the individual. There's no one answer because every cat has their own personality, and some are more social than others. That said, the rescue group Paws.org says it can take 8-12 months for an adult cat to make friends with a new kitten. Then again, some are aggressive towards other cats and always will be.
It's a good idea to keep the food bowls separate yet, feed them simultaneously.
For example, my last kitty was a loveable grump, and he enjoyed people but found other animals annoying. Such adult cats may never welcome the new pet, and they may find a truce eventually, but it may not be worth the stress for all involved.
Be patient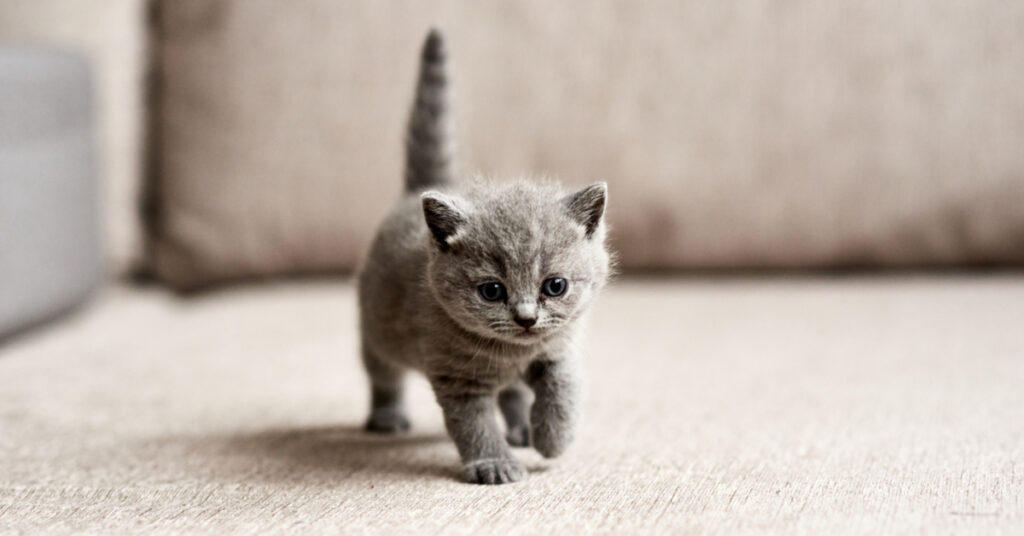 In conclusion, introducing your adult cat to a new kitten takes patience and forethought. In some cases, your older cat may not take the new little one right away, but many will become friendly with enough positive association. Take the introduction slowly and be on the lookout for signs of stress like arching back, swatting paws, and excessive vocalizations. If you see aggressive body language, redirect your older cat and pause the introductions for another day.
It can take a few weeks for pets to adjust to a new environment (and new animals), but with patience, your older cat will (hopefully) accept your new kitten. As pet parents, we can help our furry friends live their best lives.
Shop kitty essentials
$21.99 $11.00
The Best Friends by Sheri calming cat bed pad simulates that feeling of comfort and security kittens get from their mother. These donut cat beds are designed with a 1/4″ sleeping surface and deep crevices that envelope your pet in soft faux fur ideal for snuggling and burrowing. Perfect for pets that love to curl up, the raised rim provides head and neck support while the filling offers joint and muscle…
$11.99
The Cuddle Pal plush toys from Petstages are your pet's next best friend! Whether you have an anxious dog or cat these soft plush toys will be able to soothe their stress away with a soothing, removable buckwheat filled pouch that can be microwaved to warm. Just take out the buckwheat pouch, microwave for 30 seconds, and seal back up before giving to your furry friend. When the Cuddle Pal needs a quick…
$16.99 $13.99
The Easy Life Scratch, Snuggle & Rest by Petstages is sure to be your kitty's favorite perch and scratching post! This sturdy and lightweight scratcher platform is made from high-density cardboard that is constructed to last through hours of scratching. Great for redirecting destructive clawing behavior away from your furniture this bowl-shaped scratcher also comes with catnip to keep your kitty enticed…
$14.99
Play tunnels appeal to cats' natural instinct to hide in mysterious places; enclosed spaces offer security and shelter from predators while they stalk their prey. Some cats nap inside for warmth while nervous kitties can use it to escape from possible attention. Others just love sprinting through and playing 'hide and pounce' with their siblings or toys. We've built on the instinctual appeal by adding a…
$19.99 $18.99
Your smarty cats will love the challenge of the Buggin' Out Puzzle & Play by Nina Ottosson. Cats bat at the pegs and swivel the leaves to uncover the 16 hidden treat compartments. Adjust the difficulty of the puzzle to make it easier for beginners or more challenging for super smarty cats. Feed your cat from the puzzle to engage their hunting and foraging instincts; the puzzle holds up to 1/4th cup of food…
$29.99 $0.00
DESIGNED FOR ANIMALS LOVED BY PET PARENTS! Cozy warm and comfortable a pet bed is a must-have for your four-legged friend. While many models promote better sleep they become flat and uncomfortable the more your pet uses them. What s worse they hold odors and are impossible to clean. Show your pet some TLC with an OrthoComfort Deep Dish Cuddler from Best Friends by Sheri! Measuring 20″ long 20″ wide and…