A Purr-fect First-Time Cat Owner Checklist
You're getting a new cat. How exciting?! Congratulations! Kittens are sweet fluffballs of fun, adventure, and cuddles. Few baby animals grab our hearts like these little purr machines. Take a look at our new kitten checklist to discover the top five things you need when you bring them to their new home!
Welcoming a new kitty into your home can be nerve-wracking and stressful. You want your kitten to feel comfortable and safe in their new environment and ensure they grow healthy and strong.
Here are our tips to ensure a lasting bond with your new little kitty when you bring your cat home.
1. Quality cat food
Kittens have specific dietary needs. Check in with the previous owner, veterinarian, or shelter before deciding what kitten food to get.
One way to reduce health problems like digestive issues is to use the same wet or dry food they've been using since they were babies (in the shelter, in foster care, or with the breeder). If you don't like that food, start mixing the food you'd prefer with its current food to ensure a successful transition to the cat food of your choice.
Your cat's teeth may also indicate what type of food to get. For example, small kittens have small teeth. WebMD has good information about the types of food as well as how often to feed a cat.
Don't forget treats to keep your kitties happy!
2. Cat litter and litter box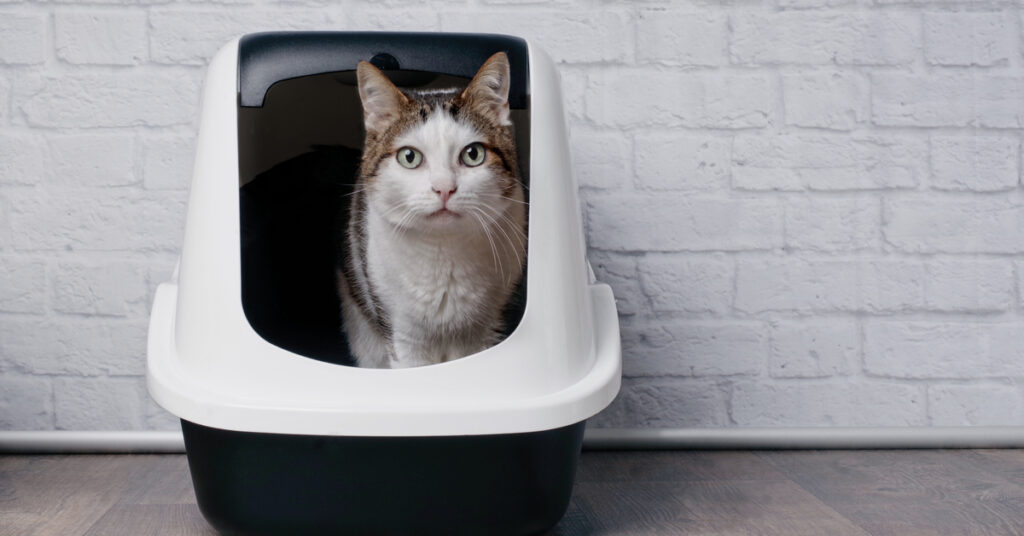 Poop happens! A good litter box and quality litter will keep your feline friend and your family happy.
Cat Litter
If you're a cat lover and have had a cat before, you probably know what your favorite litter is. There are lots of different types of litter ranging from fast-clumping to deodorizing. Remember, your cat will the final decider when it comes to their favorite litter. If you want clean bathroom habits, listen to your furry family member!
Litter box
Kittens are small. They may have difficulty climbing in and out of a larger litter box, especially one with a lid. Make sure the litter box is low to the ground and in a spot where the kitten feels comfortable.
Don't move the litter box around a lot, if you can help it. You want your new kitten to get used to going to the bathroom in one area. You also may want to show them where it is and use their paws to dig so they understand what it's for.
If you're considering a self-cleaning litter box, identify the temperament of a cat first. For example, if your cat is skittish, they may be afraid of the noise.
Litter accessories and tips
Yes, new kittens are sweet and lovable, but they can be messy and stinky. Here are a few tips to reduce the messiness and smell from your new kitty.
Get a deodorizer near the litter box
Put a mat near the litter box or under the litter box, preventing your cat from tracking litter around the house
Have a shovel ready nearby to sift poop
We recommend you clean out the litter at least every other day if you have only one cat. Some cats rebel — including not using the litter — when it becomes too foul.
3. A great veterinarian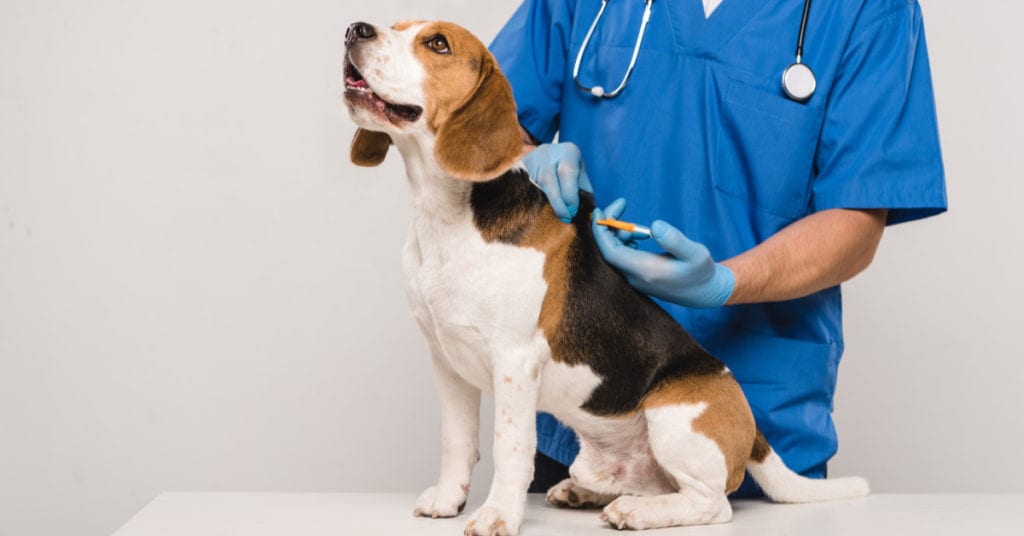 There's nothing more important than having a veterinarian you like and trust. If you already have a vet you like — great! Ensure they also treat cats and kittens. (Most do, but don't let that be a surprise!)
If you don't have a vet, one of the best ways to get a good one is to ask friends and family in your neighborhood. Some things to consider when finding a vet for your kitten:
Hours, including emergency hours
Operations and how they handle animals during COVID-19 (also known as coronavirus)
Prices for regular checkups
Staff knowledge and friendliness — to you and your pets
Specialties, especially if your animal has a pre-existing condition
Location and convenience
Online ratings — from Google or other review sites — can provide a general idea of what you can expect, including the friendliness of the staff. When in doubt, schedule time to talk with someone from the clinic before your vet visit.
Schedule an appointment
After finding your vet, schedule an appointment within the first two weeks so your clinic knows your kitten. Whenever you bring a new pet into your family, schedule a general wellness check with the vet. They will check on your cat's health, update their vaccinations, and many offer microchip services.
They may also have suggestions about spaying and neutering as well as ideas to ensure your cat is happy and healthy. If adopting from a shelter or foster, talk with them to see if you need to see a vet sooner.
Pet Insurance
Pet insurance is something to consider. More companies and clinics are offering pet insurance. Your vet can provide ideas about what might be right for you and your kitten.
4. Toys and accessories!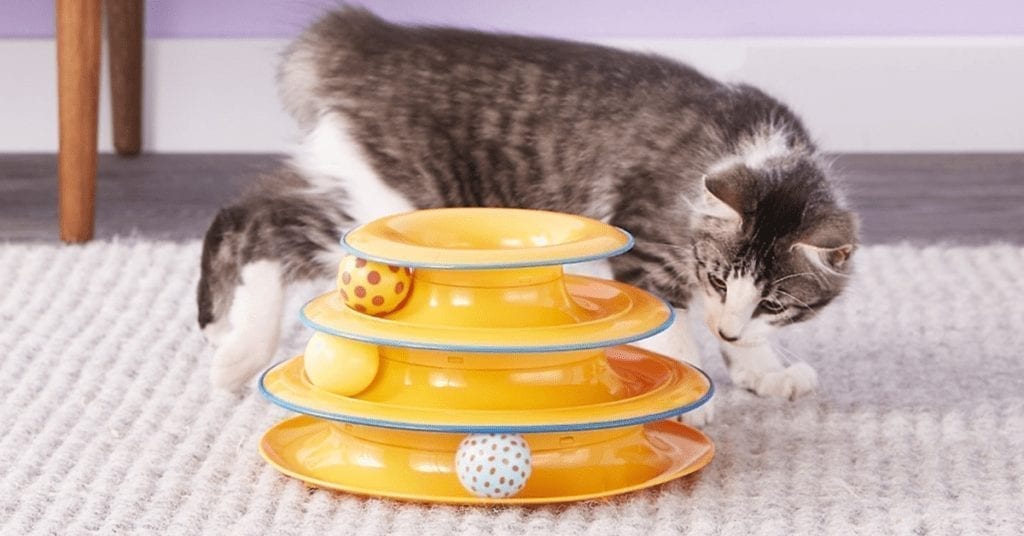 Toys are essential for happy dogs and cats. (Hey, we humans like our toys, too!) Bored animals will get into trouble, especially bored kitties. They'll find items to occupy their minds — toilet paper, glasses perched on the edge of counters, your favorite shoes, homework, etc. Nothing it off-limits to kitties who want playtime.
Petstages has a great selection of toys available, including ones that give kitties the zoomies. Here are a few to get started with your kitty's new surroundings.
$12.99
The Hide & Seek Wobble Pond interactive cat toy by Petstages is a cat scratcher designed with features that work to engage and entertain your cat through natural behaviors like hunting, swatting, batting, and scratching! This cat scratch toy is also Catnip Blasted for even more excitement and comes with two extra toys for hiding and playing.HERE FISHY, FISHY: The Hide & Seek Wobble Pond by Petstages…
$7.49
Lure in the fun with Petstages Fairy Flutter Teaser Wand! This chaseable, paw-swatting luring toy provides exercise and entertainment for your curious cat. The soft plush fairy bobble contains catnip and crinkle wings to get your kitty excited for playtime. The wire can be bent and shaped in different ways to switch up play and the comfortable grip handle allows you to play with ease.CHASE & BAT: Fairy…
$7.99 $6.99
The Wobble Turtle Catnip Diffuser cat toy from Petstages is a catnip lover's delight! This adorable turtle wobbles and rolls to keep your kitty engaged with unpredictable movements while they play. This diffuser cat toy comes with 3 grams of premium dried catnip that's easy to fill via the twist-off shell. Simply twist the turtle shell counterclockwise to open, fill the lower half with dried catnip, and…
$14.99 $10.99
The Petstages Tower of Tracks is sure to have your kitty chasing, swatting, batting and catching the bright-colored balls as they race around the track! The Petstages Tower of Tracks ball track toy has three levels and three balls that spin and roll as your kitty plays. The non-slip base and sturdy construction make it ideal for vigorous play of households with one or more cat.MENTALLY ENGAGING TRACKS TOY:…
$27.49
The Petstages Scratch & Play is a multifunctional cat scratcher that combines playing, chasing and grooming! Designed with a high-density corrugated cardboard base and a sisal-wrapped central tower to help keep your kitty's nails trimmed and away from your furniture. Your cat will love batting playfully at the feathered tassel ball and central jingle track ball while activating their hunting skills…
$65.99
The Outward Hound Pet Tour Carrier is loaded with features to keep you and your pet comfortable during travel. This breathable travel pet carrier includes interior padding for your pet, a padded shoulder strap for you, and 360 degree mesh panels for ventiliation. It has multiple entry points from the top and the side of the carrier as well as locking zippers. It's the perfect pet carrier for vet visits,…
Some cats like feather wands and others go crazy for the Tower of Tracks. Each kitten is different, so don't be surprised that you have to buy a few from the pet store before you know what tickles his or her fancy.
5. Love, time, and patience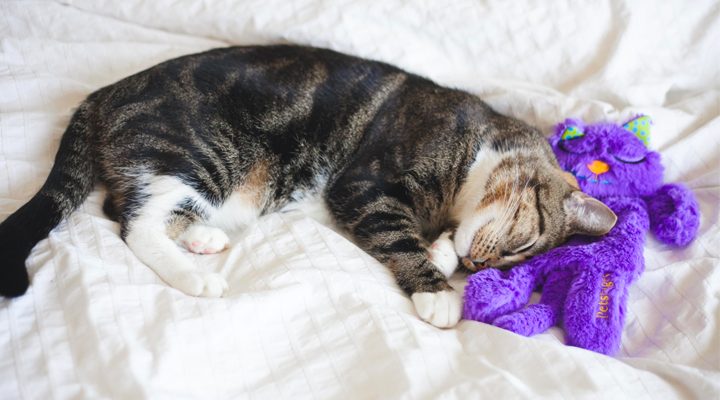 You'll also need love, time, and patience. Your new kitten, especially if they're from a shelter, will need time to adjust to his or her new family and surroundings. Many shelters, such as the Dumb Friends League in Denver, indicate it may take up to two months for your kitten to feel happy and secure enough to engage in a snuggle session with you.
New cat owners, spend time with your kitten. Make sure to handle your kitten regularly to get him or her socialized and used to your family, including your pets. Although no doubt your kitten is so lovable and adorable, you probably can't stop holding him or her. But also know your cat's boundaries. Some cats love lots of lap time and others can get overstimulated easily.
Introduce your kitten to other animals slowly. Most vets recommend at least leaving your cat in a room for two to three days before meeting other animals. That way, they get used to the other animals' smells (and pheromones) as well as your family's.
Be patient. Because kittens, like babies, are just learning, they may not know what's expected of them. Redirect when you need to and show what should be happening instead.
New Kitten Checklist: Top 5 Things You Need Summary
Animals are wonderful! They're companions that love us unconditionally. Kittens and puppies are especially cherished because they're cute, cuddly, sweet, lovable, and grow up with us. They're part of our families. Our forever (or fur-ever) friends.
It's our job as pet owners to ensure they're healthy and happy, enjoying a long life.