Losing a pet is incredibly scary. When you have a cat who lives indoors, it can be especially difficult. How will your lost cat function outdoors when she doesn't have any experience with it? What if another cat or animal attacks her? What is she going to eat?
Before you get too upset about your missing cat, there are steps you can take to hopefully get her back as soon as possible. By using the following techniques, you will have a much better chance of bringing your cat home and ensuring she is safe, comfortable, and healthy.
Look in a Hiding Spot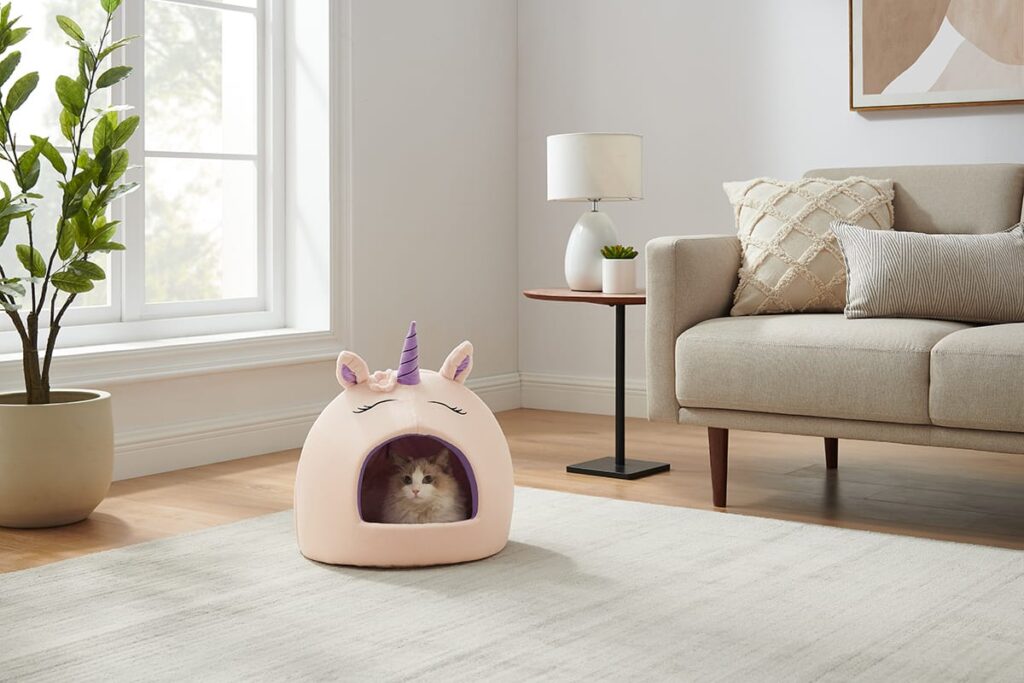 Hiding is a typical cat behavior. Cats like to hide in and under things. Your cat may not even be lost; she could just be in her favorite hiding spot in your home, like under your bed or inside of a closet. Look in that hiding place before going outside to start your search for your missing pet.
Once you've searched your home high and low, then look under your deck or porch, in your garden, or under your house, if there are openings. Typically, unlike outdoor cats, indoor cats stick close to home if they escape.
Is your cat hiding next door? Ask your neighbors if you can search under their porch and deck. You will need to play pet detective, thinking like a cat would and bringing a flashlight to search for your kitty. By doing a physical search – as well as enlisting the help of your family members, friends, and neighbors – you will be more likely to find her.
Getting Your Cat to Come Out of Hiding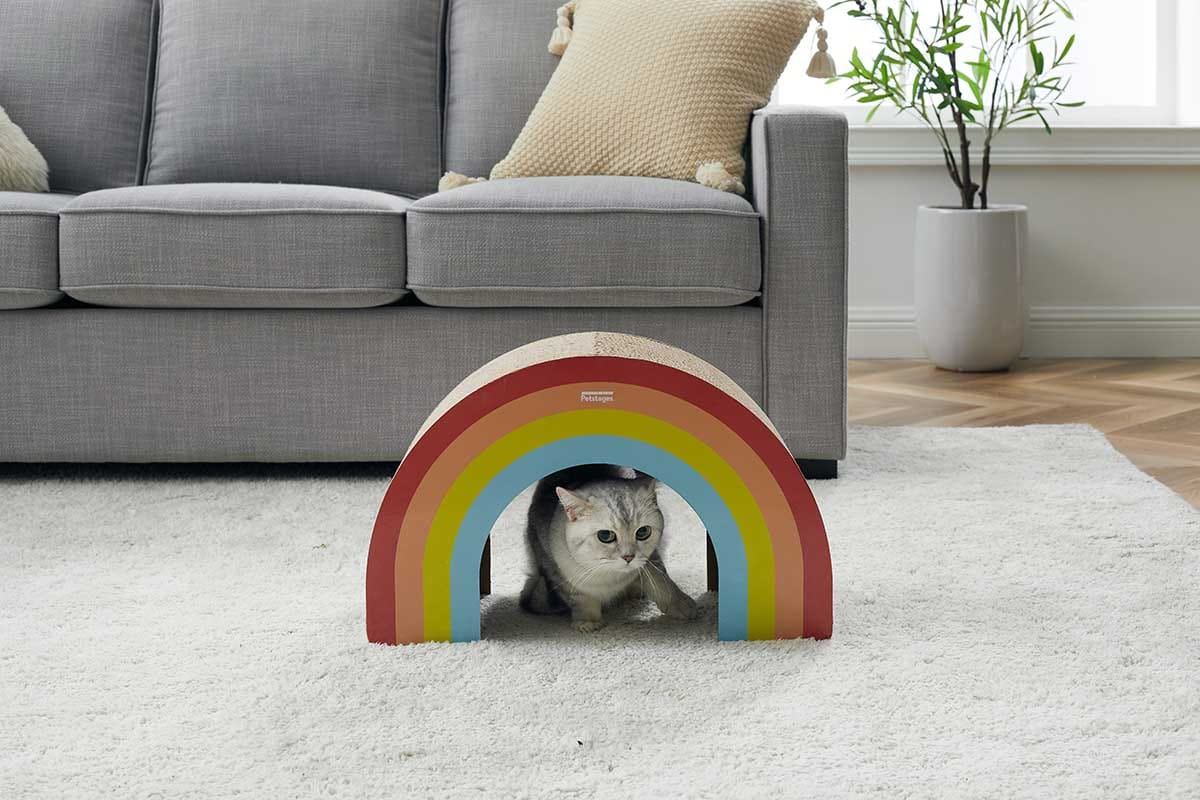 There are some tricks you can use to lure your cat out of her hiding space.
For instance, cats know their name and will recognize it whether a cat owner or a stranger says it. Call out her name and have anyone else searching for you do the same.
Another idea is to place cat food and water outside of your home so that your cat sees or smells it. You can put a baby monitor near the food and then listen for your cat to approach it. You could also set up a Ring camera or another detection tool and go outside when you get an alert that there's been some sort of movement.
In addition to placing your cat's food and water outside, you can put her favorite toy, litter box, or bed outside to bring your cat home. For instance, maybe your cat loves to snuggle up in a pet hut, which makes her feel snug and secure. Or, perhaps her favorite toy is a Tower of Tracks, since it allows her to swat, bat, chase, and catch brightly colored balls and tap into her natural hunting instincts. She may see her bed and toy and come straight home to you. 
Set Up a Humane Trap
Another idea is to pick up a humane trap at the pet store and then lure your cat in with kitty litter as well as her favorite food or toy.
Just make sure that you check the trap frequently, especially if it's hot outside and your cat may be in there for a while. Put water in the trap, too, just in case your cat is thirsty.
Call the Animal Shelter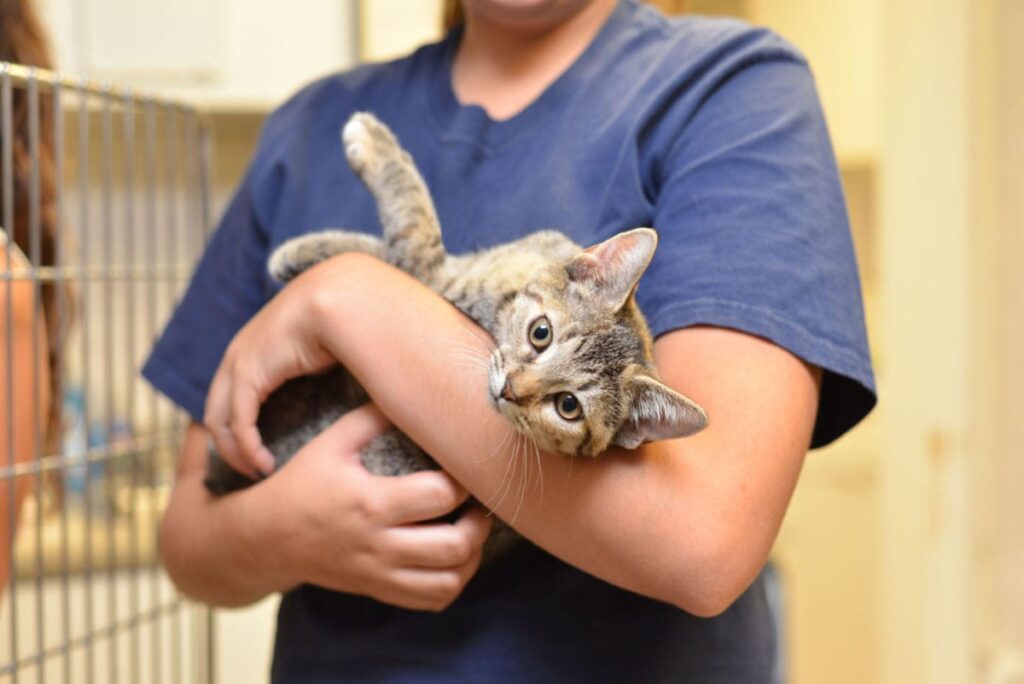 Your local shelter may be taking care of your feline friend. Call all the shelters in your area and see if your cat was picked up by someone or by animal control.
If your cat has a microchip, the local animal shelter should scan it, see your information, and return your cat to you.
Additionally, if she has an ID tag on her collar, that'll be helpful too. If she is not microchipped and doesn't have an ID tag, or it falls off, then it could be harder to locate her.
Call Local Vets
Found animals often turn up at a vet's office. Somebody may have picked up your cat and taken it to a veterinarian in your area where they can scan your cat's microchip if they have one. Pet parents should contact local vets and see if they are in possession of their cat.
Note: If your cat is chipped, make sure your contact information is up-to-date with the microchip company.
Post on Local Forums
You can take to the internet for help finding a lost cat. Look up lost pet pages on social media sites, like Facebook, and post a photo of your cat in case someone has seen her. Another option is to post a photo of your cat on Nextdoor or Craigslist. Make sure you include the area or address where you last saw your cat on social networks so people know where to look. Include your name and phone number on the posts as well. Adding a reward could encourage people to keep an eye out for her.
Taking out a lost and found ad in a local newspaper could be effective too, depending on how many read your paper in your neighborhood. Include a picture, your contact information, and the reward amount if applicable.
Hang Fliers Around Your Neighborhood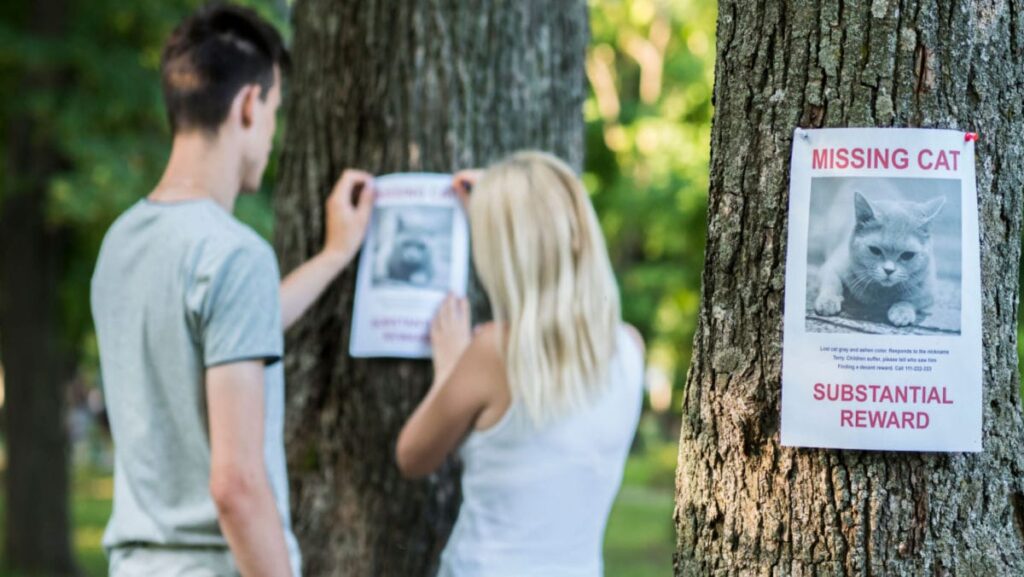 Don't give up! Hang up fliers around your neighborhood and in local shops where they have community boards. Make sure to put your cat's photo, your contact information, and the reward too. When you're walking around, ask your neighbors to keep an eye out for your cat to help her return home.
Once your cat hopefully comes back, you should take these cat posters down so that you don't keep getting calls. Also, you don't want to accidentally litter if these signs blow off and scatter around your neighborhood.
Preventing a Cat From Escaping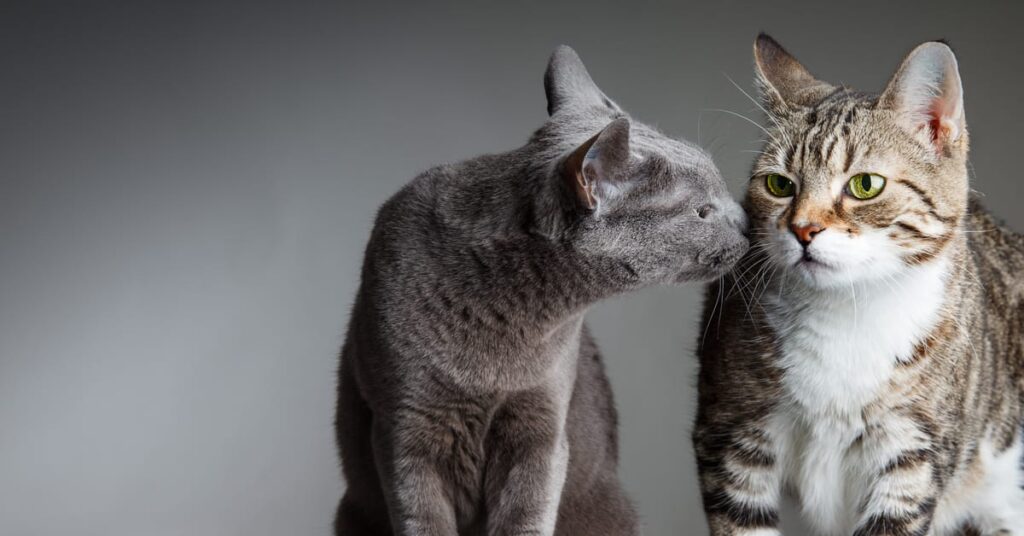 There are a few ways you can stop your cat from trying to escape. First, spay or neuter your cat so that she or he doesn't have the urge to go out and mate.
Your cat may be searching for prey to hunt, so purchasing toys that allow her to exercise her natural hunting instincts will keep this at bay.
Use barriers like a baby gate inside of your home and a fence outside of it to keep your cat on your property. Your cat may also just need some space of her own, so make sure she has a cozy bed and place to go when she wants privacy.
Keeping Your Indoor Cat Safe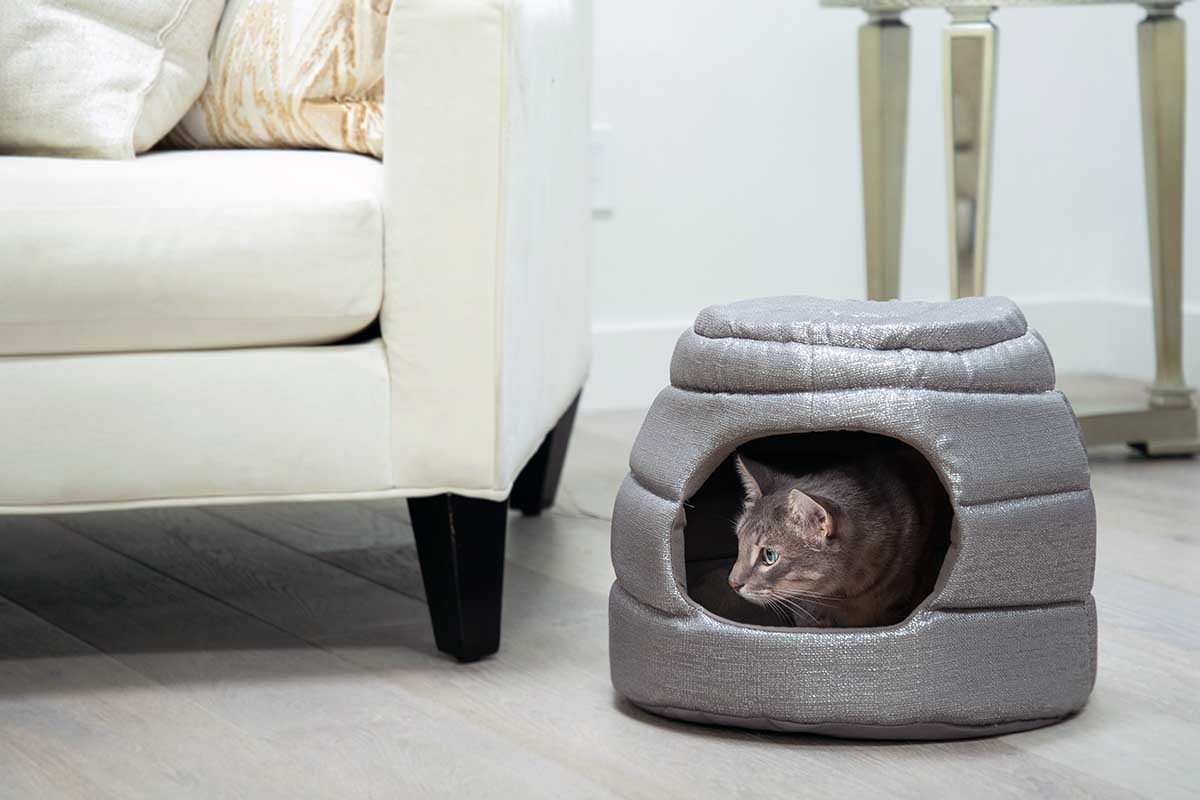 If your cat is lost, make sure you follow the steps to get her back. Don't lose hope; sometimes it can take a while before a cat has found its way home. Do your best to locate your indoor-outdoor cat using these tips, and you'll have a greater chance of bringing her home.
Featured in this post
$34.99 $17.50
Adorable design meets premium comfort! Your pets will experience deeper more peaceful sleep encouraging better behavior The next day. Does your four-legged friend like to hide? Providing 360-degree coverage Our Dome design is a must-have for burrowers! Offering a sense of sheltered protection pets feel safe secure and cozy. When it comes to unavoidable accidents there's no need to worry! The padded cushion…
$14.99 $10.99
The Petstages Tower of Tracks is sure to have your kitty chasing, swatting, batting and catching the bright-colored balls as they race around the track! The Petstages Tower of Tracks ball track toy has three levels and three balls that spin and roll as your kitty plays. The non-slip base and sturdy construction make it ideal for vigorous play of households with one or more cat.MENTALLY ENGAGING TRACKS TOY:…