Are Dog Life Jackets Necessary?
With June officially arriving and summer around the corner, it is the perfect time to think about summer safety for our furry babies. Many dogs love splashing around in the water, especially on hot summer days. However, it is critical to keep in mind that some breeds have trouble swimming. Bulldogs, Pugs, Dachshunds, and Pekingese, for example, all have bodies that can make swimming difficult. Even the most accomplished of swimmers can make mistakes, which is why water safety should be a priority for all pet owners. People often ask themselves, "Are dog life jackets necessary?" Properly fitting life jackets have saved lives. It saved the life of Tyler.
Tyler's pawrent owns a veterinarian practice and shared her story to illustrate how even the most experienced of pet owners can be helpless in the face of disaster.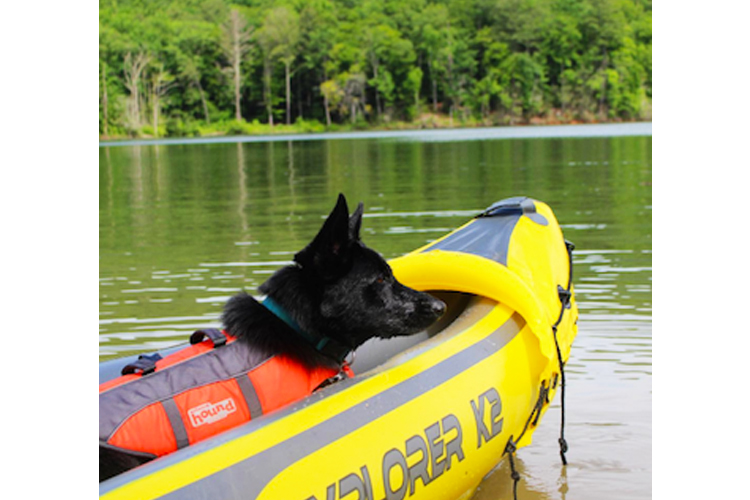 "I regularly kayak on Mountain Island Lake and would bring my dog, Tyler with me.  Tyler loved the water, and would often ride in the back of the kayak. She always loved jumping out to swim during our trips. Tyler was a great swimmer, but she always wore a life jacket because I worried about her tiring in the water. I never imagined that jacket would actually save her life.
We were out on the water enjoying a warm sunny day. Tyler was getting anxious in the kayak and wanted to jump out. So, I let her jump into the water. I noticed she seemed a little disoriented and was swimming away from me. Once she got about 20 feet away from me, I called her to come back. It was then that she had the first seizure of her life. Tyler was floating in the water, unconscious and jerking about 20 feet from me. There would not have been enough time for me to get to her if it hadn't been for her life jacket. She would have sunk like a stone and drowned. I was absolutely shaking in horror at the situation.
The following day, an MRI was performed and found a brain tumor which eventually took her life. My dog had her very first seizure at 12 years of age in the middle of a lake. I am so thankful that she did not drown in the water and will forever be grateful she was wearing a life jacket, which enabled us to spend a precious extra amount of time with her. The lake life is amazing and our dogs love the water – life jackets can save their lives!"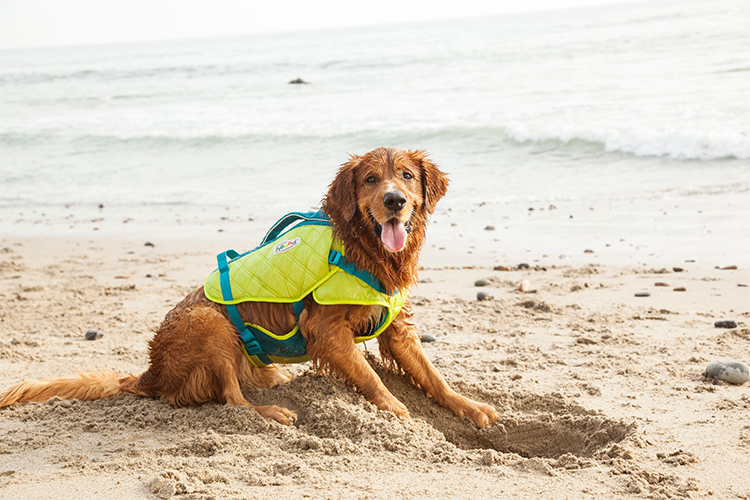 Tyler's story is an important reminder that while your pup might swim on a regular basis, you never know when something unexpected will happen. These stories, while scary, help us remember to stay safe out there while we keep making memories and going on new adventures with our pups. Have a safe and dog smile filled summer!
**Outward Hound makes no guarantee regarding the information contained herein. This is a floatation aid intended for use on a conscious dog in calm waters.**