What to Watch Out For When Choosing a Kennel
No one likes to leave their pets while they're away on vacation or out of town for work trips, but if you find yourself in need of a kennel, making sure your pet sitter, doggy day care or boarding kennel has these qualities, will end up saving you and your dog from a lot of emotional stress.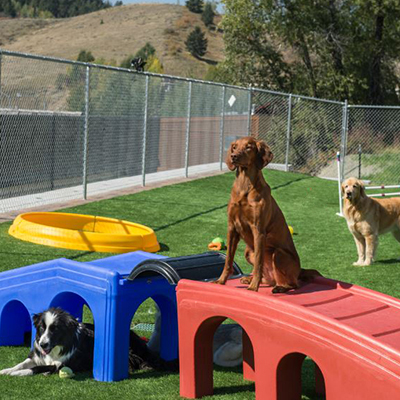 1). Sniff Around, Literally!
Anyone with a pet will tell you, accidents happen! But when it comes to choosing kennels, cleanliness should be one of the things at the top of your list! Carmen Rustenbeck, executive director and founder of the International Boarding and Pet Services Association (IBPSA), says, "There's no reason a facility should smell."
TIP: Even if the kennel you're touring smells OK, make sure to ask about the cleaning products they use to ensure they are safe for your dog.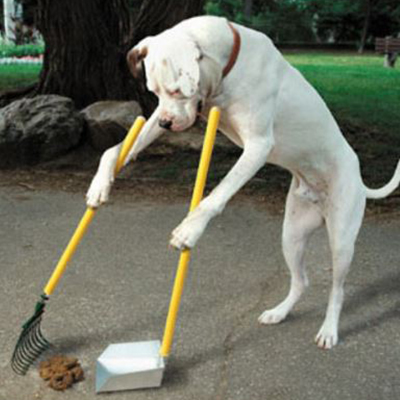 2). Take A Walk
When choosing your pet sitter or kennel, make sure you visit the facility in person; more importantly, the staff or owners should want you to see their facility and should offer tours. For the most authentic tour, arrive unannounced and request to see their facilities. This will give you an idea of how the kennel is taken care of without bias or time to prep for your visit.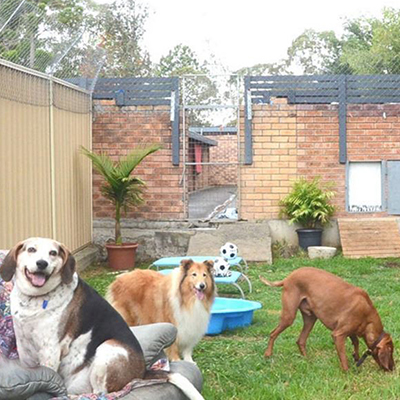 3). Ask About Playgroups
One size fits all playgroups are often not a one size fits all solution for group play. Rstenbeck adds, "Playgroups should be divided by size and by temperament. Sometimes we forget that all dogs have their own personalities. If you have a 75-pound geriatric dog, you don't want to just put him with the larger dogs—he may be big, but he's probably less playful."
TIP: Make sure your kennel/pet sitter allows you to bring your dog's favorite toys, food and bedding. Providing them with these simple comforts makes a WORLD of difference. We suggest bringing your tough toys and durable dog chews to help get them through any initial anxiety or stress.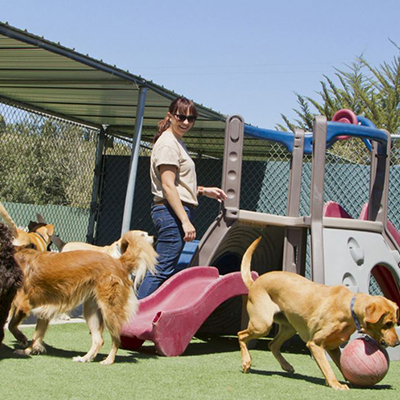 4). Provide Them With Your Paperwork
Keeping kennels a healthy and happy place starts with taking responsibility for your pets' health. Keeping this in mind, make sure your pet not only has had their proper vaccinations but make sure your pet sitter or kennel requests to see your paperwork. This ensures that other pets at the kennel are held the the same standard for health and safety.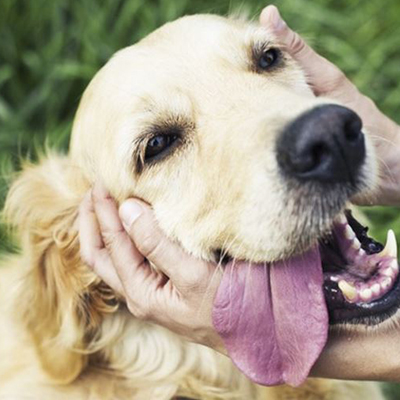 5). How Skilled Is The Staff?
This might be one of the more in depth pieces of research for you to accomplish before making a final decision on a kennel, but it is also one of the most important.  "We firmly believe that anyone who works in a pet care facility, including the receptionist, should be trained in pet care," says Laura Laaman. "They're getting up and going to work every morning and taking on a huge responsibility" she adds.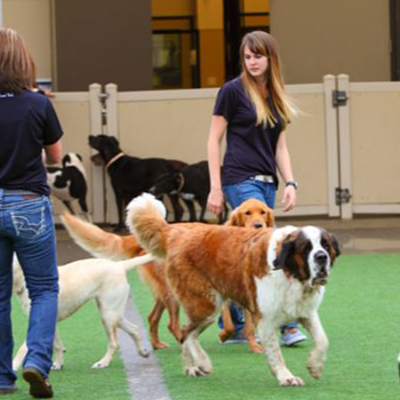 6). How 'Great' Are The Outdoors?
There's no substitute for fresh air and our pets need a lot of it! Make sure your kennel or pet sitter not only provides easy access to their outdoor play area, but that the play area is clean, has shade, access to plenty of water, and that the fence is tall and sturdy! "If your dog is a gymnast, no matter how high the fence, let the facility know," suggests Rustenbeck.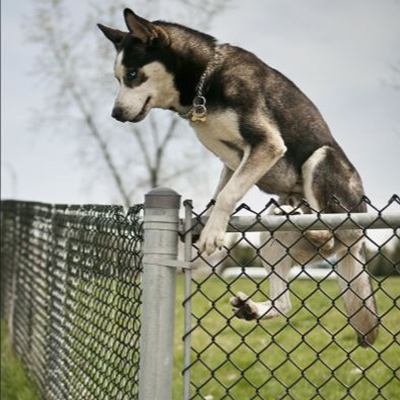 Do you have a tip that you'd like to share about finding the best boarding kennel in your area? Share it with us below!