TOP 5 INDOOR DOG TOYS
Help your pup stay occupied and active indoors with our best indoor dog toys, games and dog chew toys.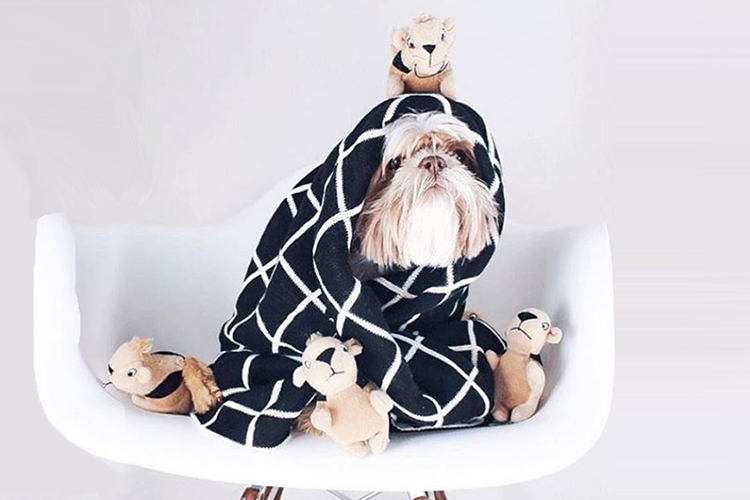 Cold weather can't stop us from having fun! Check our our picks for best indoor dog toys, dog chews and dog treat puzzle games to help your dog stay happy, active, and engaged indoors!
#1 – Outward Hound Hide A Squirrel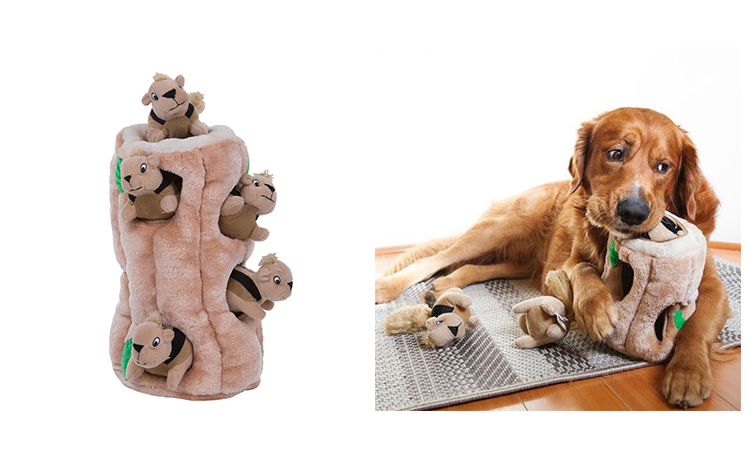 These sneaky and squeaky squirrels have found a winter home inside our tough, plush toy trunk! Your dog will enjoy playing hide and squeak all day with these squirrels even if it's snowing outside. TIP: Fill with extra Squeakin' Animals for even more fun during playtime!
#2 – Petstages Dogwood Dog Chew Toy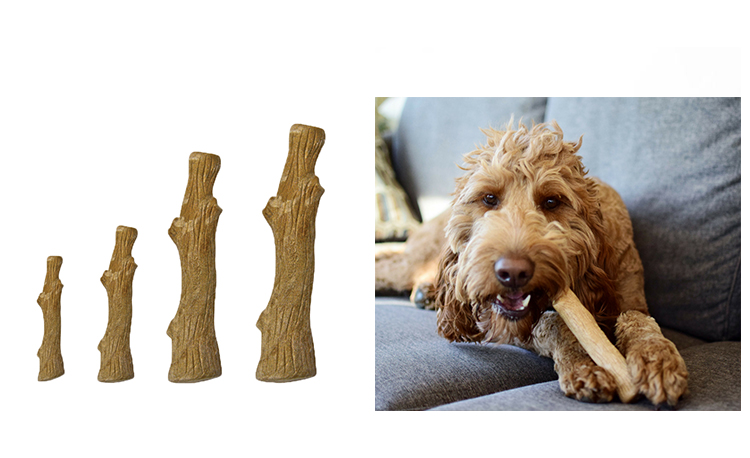 A natural bestseller, this dog chew toy mimics everything your dog loves about sticks including the smell and taste, but will last longer than flimsy twigs found in your backyard keeping your dog occupied all winter long!
#3 – Bionic Bone 
Great for dogs that like to chew, and dog parents who like to spoil their pups, the Bionic Bone is a durable dog chew that you can stuff with treats or peanut butter to keep your dog satisfied during chew time. Plus, the Bionic Bone is BPA free so you can feel good about what's going in their mouth!
#4 – Squeaker Matz – Digging Mats for Dogs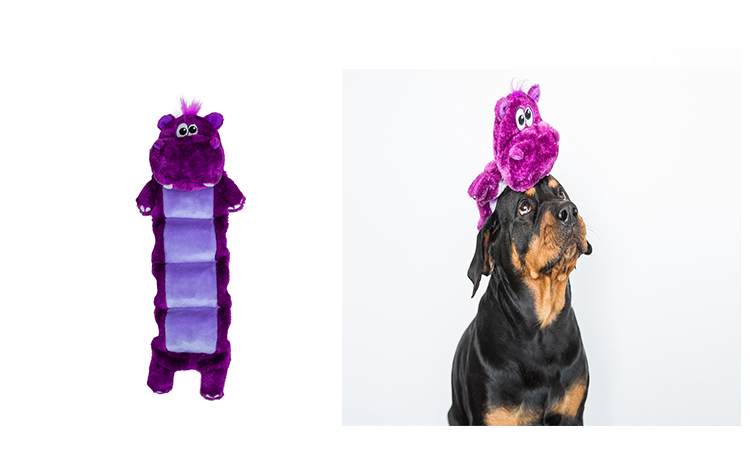 If your dog likes to dig, they will RUV Outward Hound Squeaker Matz. Indoor digging mats for dogs help satisfy their natural instinct to dig, but help to protect your couches and rugs keeping your dog digging on their toy, and not your furniture.
#5 – Dog Smart Dog Treat Puzzle Game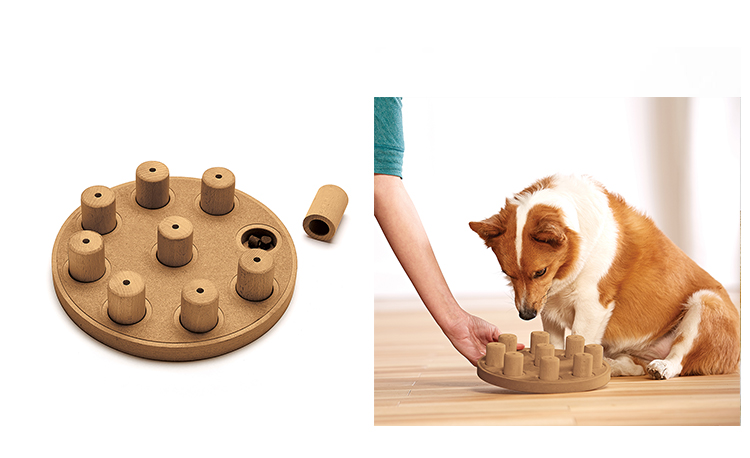 The Nina Ottosson Dog Smart is an entry level dog game that challenges your dog to uncover treats while helping them develop new learning techniques. Dog treat puzzle games help to keep your dog occupied while exercising their mind! TIP: 15 minutes of dog treat puzzle games is equivalent to 30 minutes of physical exercise! Remember: Dogs have 4 legs and 1 brain and all 5 need exercise!
Sniffing around for more fun indoor dog toys? Check out our site and shop 5 Brands Under 1 Woof Here!