Keep Your Furry Friend Warm This Winter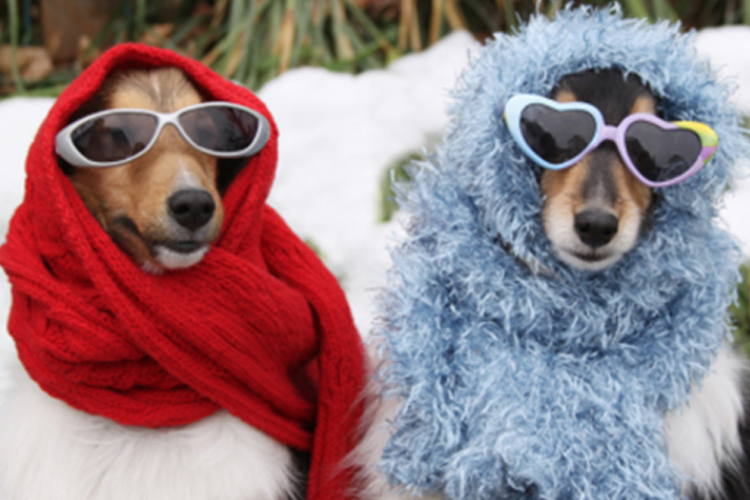 Do Dogs Get Cold In Winter Conditions?
"Do dogs get cold?" is a question many dog owners ask themselves when the seasons change and the temperatures drop. Many dog owners however think their furry friends should be able to handle perfectly fine without a coat in many weather conditions including rain and snow. Sadly this isn't true across all dog breeds. There are some dogs who can handle the cold well but also many other dogs that can't.
It's important to put your dog's attributes such as breed, size, fur length and density, age and health into consideration when purchasing a coat this winter.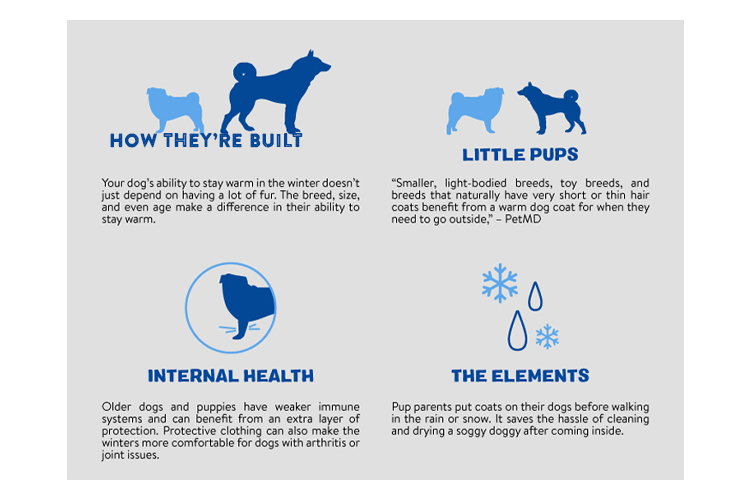 Which Dogs Benefit From Coats?
The answer is quite simple. Any dog can benefit from wearing a coat! Small and old dogs can benefit from wearing coats by keeping their body temperature up while dogs with thicker fur can benefit from coats by keeping their fur dry.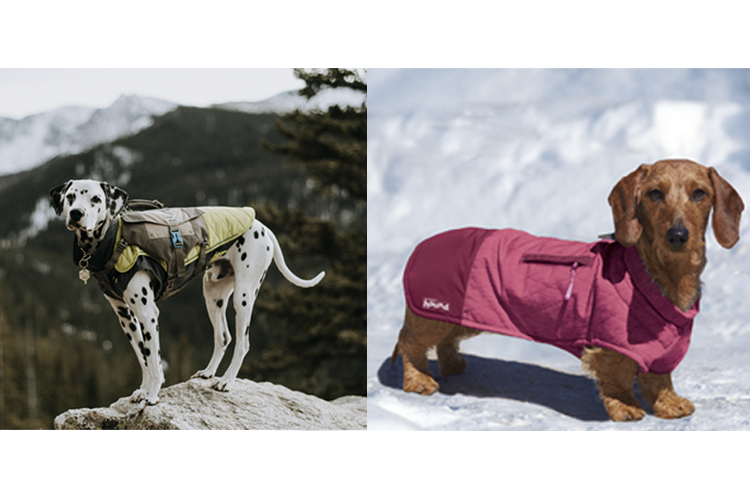 When Do Dogs Benefit From Coats?
When spending time with your dog in the great outdoors it is important to keep an eye on your dog's behavior. Signs to look out for include shivering, slow breathing or unusual postures. These signs let you know that your dog is possibly struggling with the cold and could benefit from bundling up.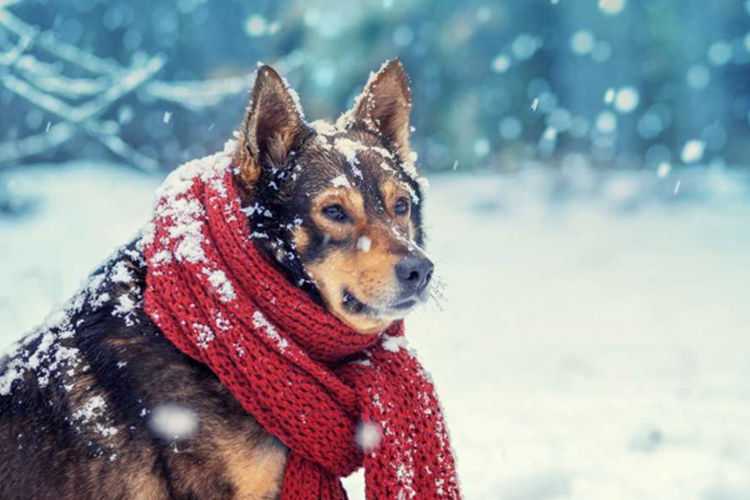 How Should Dog Coats Fit?
Make sure your dog's coat has a snug yet comfortable fit. It needs to be snug enough to increase your dog's body temperature but not so snug your dog loses the ability to move comfortably.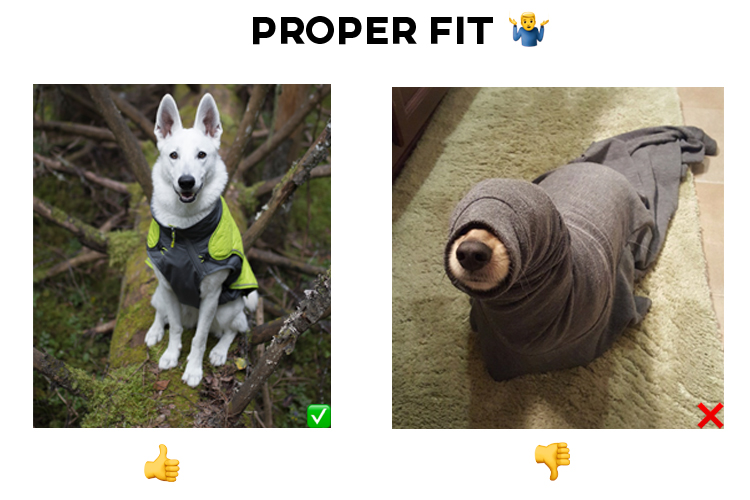 Not Sure Where To Look For A Coat?
With so many dog coats on the market, it can be hard to determine which one is best for your dog. Fortunately Outward Hound offers three distinct dog coats to choose from to keep your best friend warm this winter.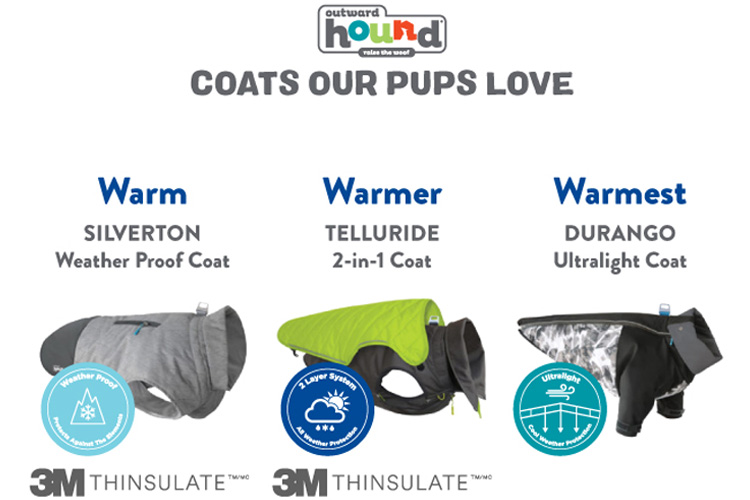 The Silverton weatherproof coat is ideal for cool weather. This weatherproof coat is water resistant keeping rain, snow and wind away so your dog can have more time to play.
The Telluride 2-in-1 dog coat features a 3M Thinsulate top shell and fleece-lined stretch knit base layer which extends your time outdoors by keeping your dog warm and comfortable.
The Durango dog coat is great for cool weather protection. It is made with water-resistant materials that help protect your dog from the elements.
Looking for a way to keep your best friend warm this winter?
Shop dog coats on Amazon.com for great and affordable options!