Outward Hound Acquires Charming Pet
DENVER, CO Aug 9, 2018/PR Newswire/ — Outward Hound®, a portfolio company of J.W. Childs Associates, L.P., today acquired Charming Pet®, a leader in the dog toy segment.
Founded by Nick & Christine Watts and inspired by their own dog, Charming Pet® designs each toy appealing to dogs instinctual prey drive and created the durable K9 Tuff Guard®.  Both Nick and Christine will continue to work with the Charming Pet brand and Outward Hound's dog toy segment.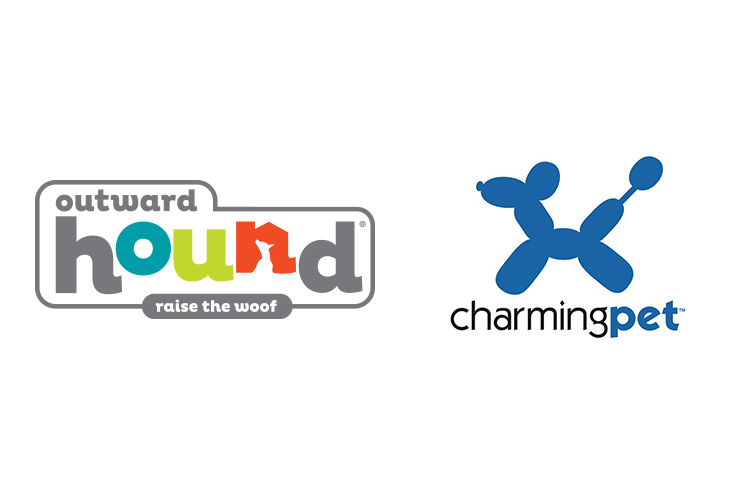 "We are excited to now be part of the successful Outward Hound® family of brands. We're looking forward to continuing the innovation while keeping the strong trade relationships and channel strategy that they have built. We will expand our diverse line of plush and tough dog toys for our retail partners" said Nick Watts
"Since 2007, Charming Pet® has created some of the most innovative products in the pet space and our new partnership complements our current line with the goal of building a dominant share in the dog toy category" said Outward Hound® CWO (Chief Woof Officer) Kyle Hansen.
This is the second acquisition for Outward Hound® since being acquired by J.W. Childs Associates in December 2017.
About Outward Hound
Outward Hound® is a J.W. Childs Associates Portfolio Company that is an award-winning innovator, creator, manufacturer and distributor of the highest quality toys, games, gear and feeders for dogs and cats. For more information, please visit www.outwardhound.com and www.charmingpet.com
About J.W. Childs Associates
J.W. Childs is a Boston-based private equity firm focused on investing in middle-market growth companies. Since inception in 1995, J.W. Childs has invested in excess of $3.5 billion of equity capital in more than 45 companies across the consumer, specialty retail and healthcare industries. The firm's success has been built on its industry focus and the extensive operating expertise of its partners. For more information, please visit www.jwchilds.com.