Upgrade Your Holiday Game With Matching Dog & Owner Pajamas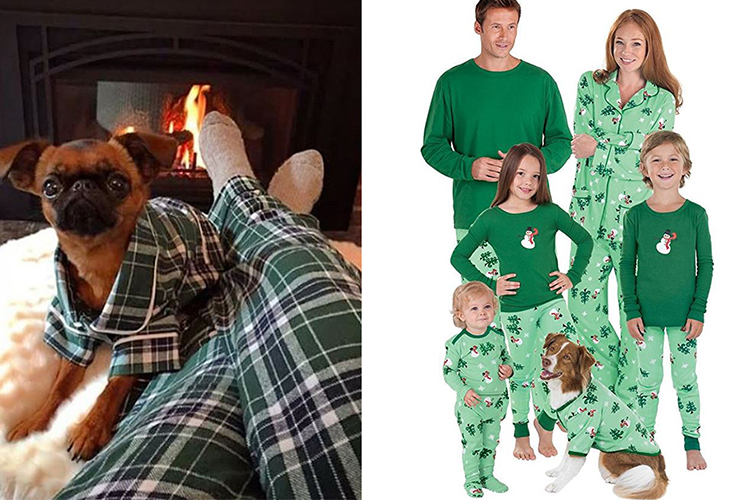 The holiday season tends to bring out all the warm and fuzzies. What could be better than cozying up with your pup with a cup of hot cocoa and a holiday movie? Now imagine if you could do that exact with your pup wearing dog pajamas that match yours! That's right! Matching dog & owner pajamas are here to make your pawlidays even brighter.
If you were looking to spice up your holiday greeting cards, or Instagram game, matching pajamas and dog onesies are here to save the day.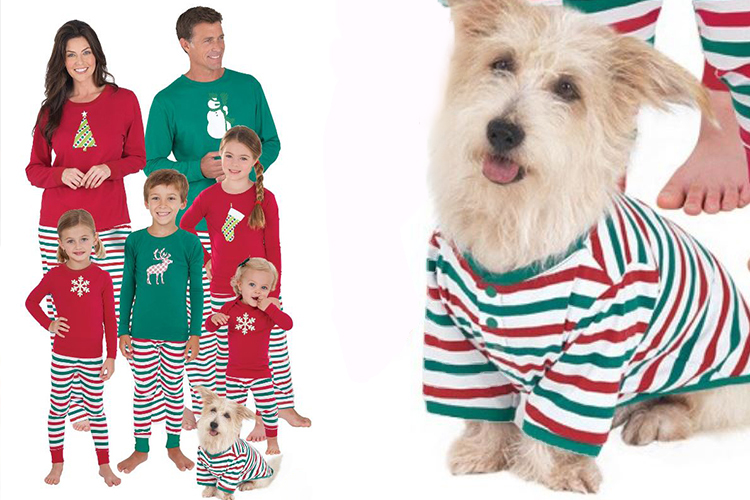 Where can you buy pajamas for your dog might you ask? The Today Show recently shared an article with their tips on how and where you can purchase dog pajamas for you and your furry family this season.
There were too many options to choose a favorite, but if you need a mid-week pick-me-up, our friends at Pajamagram have some pretty cute photos of dogs wearing pajamas– just saying…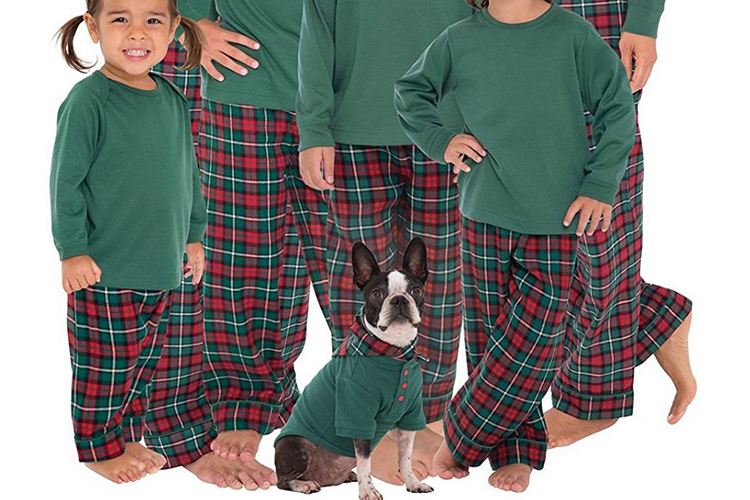 I mean, seriously! Talk about merry and bright!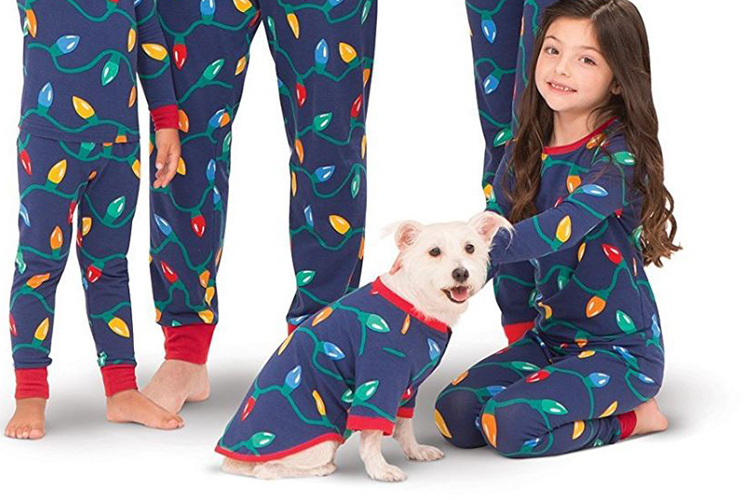 And don't worry! If your family doesn't celebrate Christmas, there are still other cute holiday pajamas you can choose from!
Check out these Hanukkah onesies!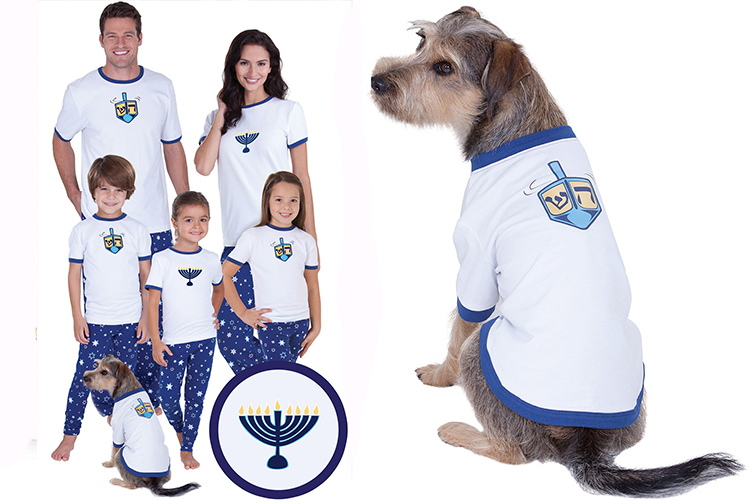 We can't forget about the cat! Leave no furry family member behind and get everyone dressed to impress with cat pajamas, too.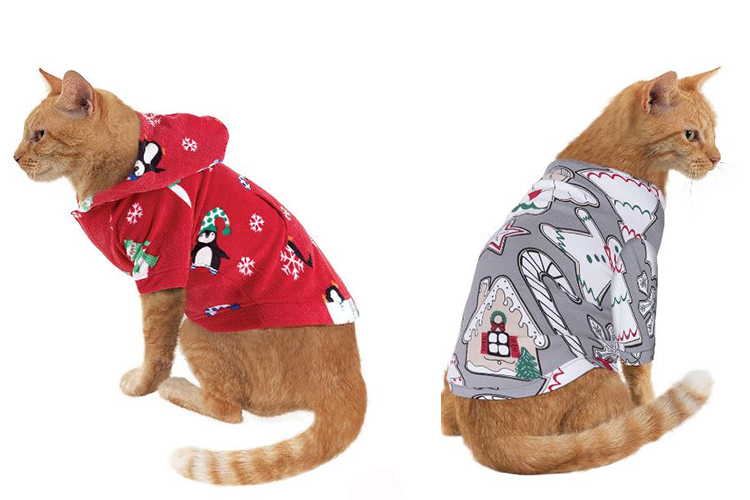 There are more cute cat pj styles where that came from. Whether you're dressing up the whole family, or just getting cozy with you and your furry friends, there's no doubt that matching pj's are going to make everything just a little bit better this season. Check out more cute photos of dogs wearing pajamas below!
#1 – Catherine Giudici & fam with matching pj's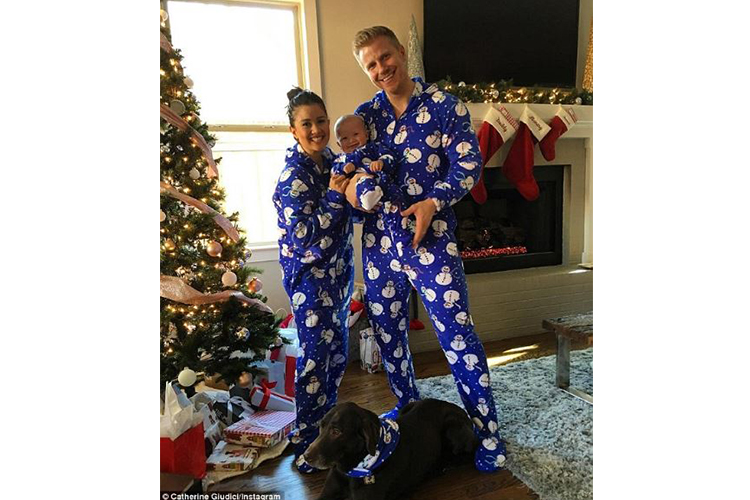 #2 – Santa's Helpers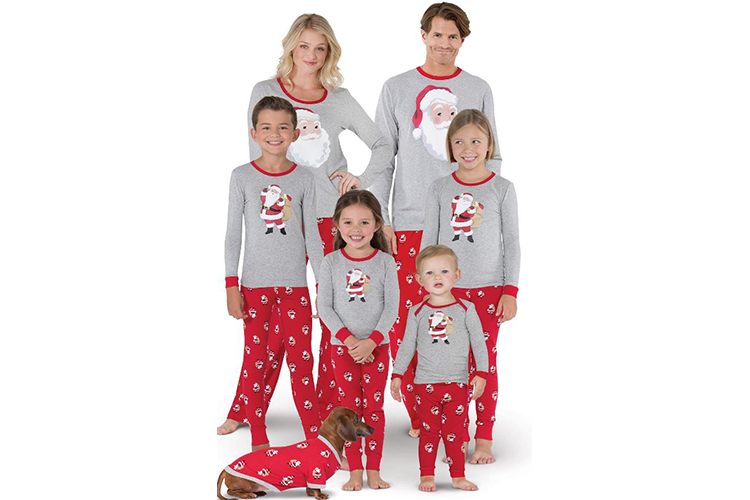 #3 – This penguin posse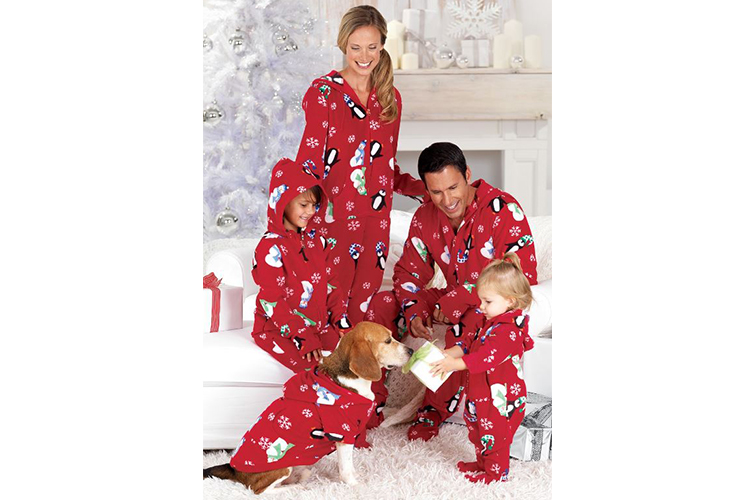 #4 – This festive family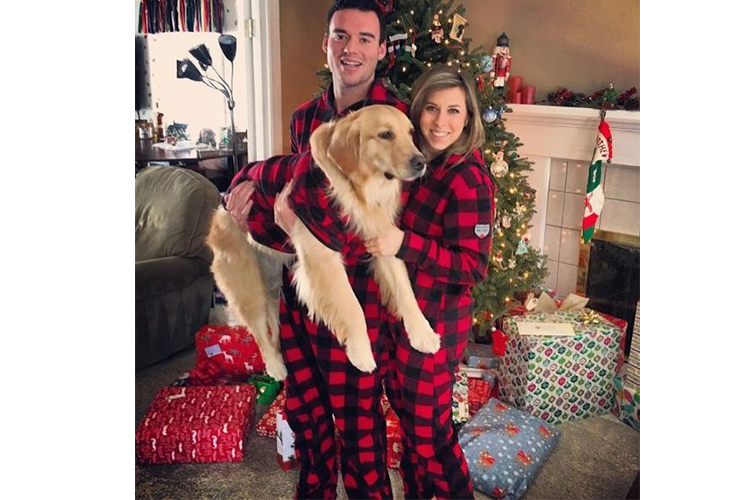 #5 – Check out Calvin's hops!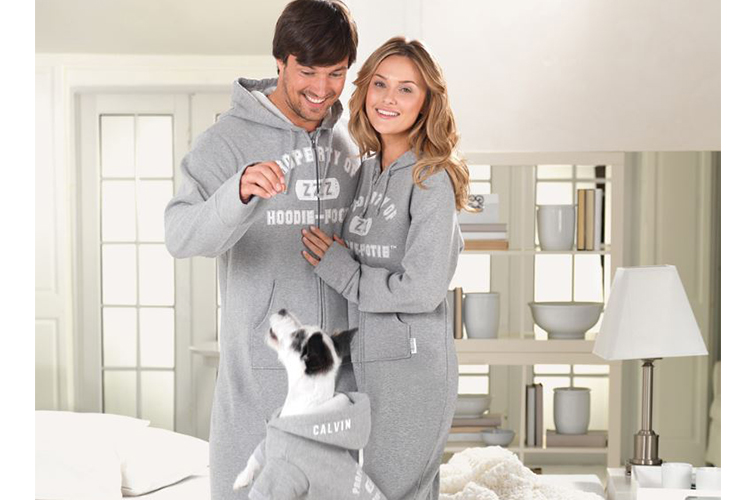 #6 – Maria Shriver & her family wearing matching pj's with their pups.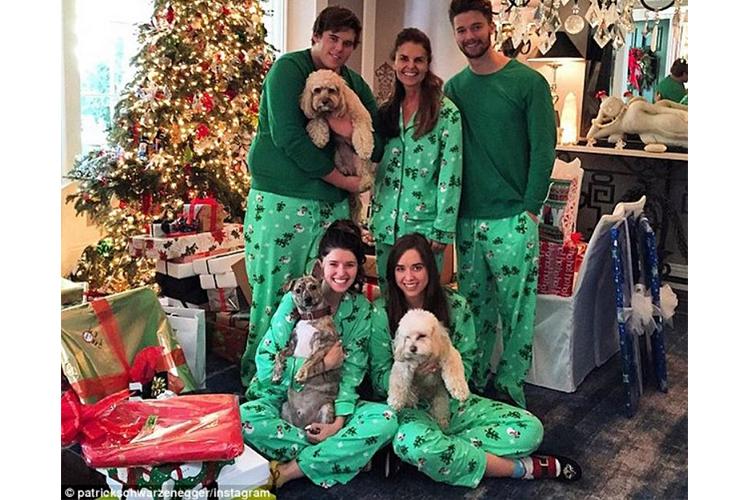 #7 – Twinning is winning!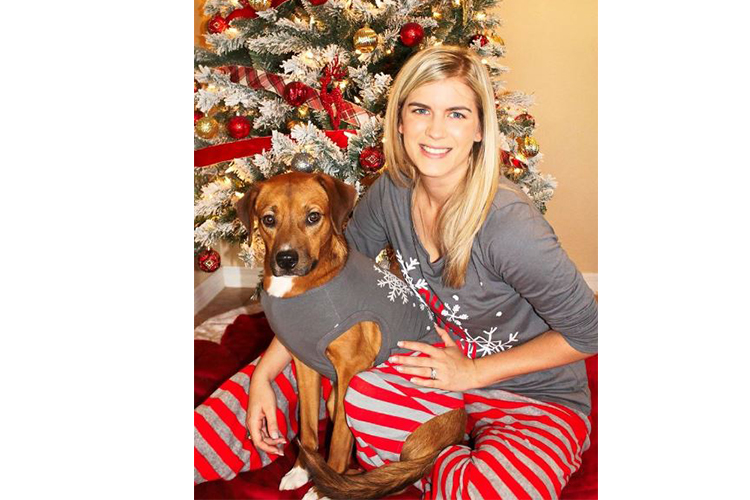 #8 – This dog who joined the family to dress like an elf!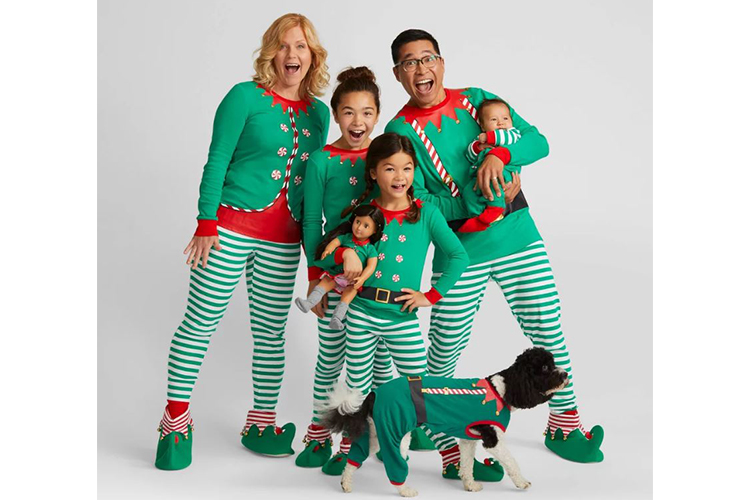 #9 – This dog who opted for the matching bandanna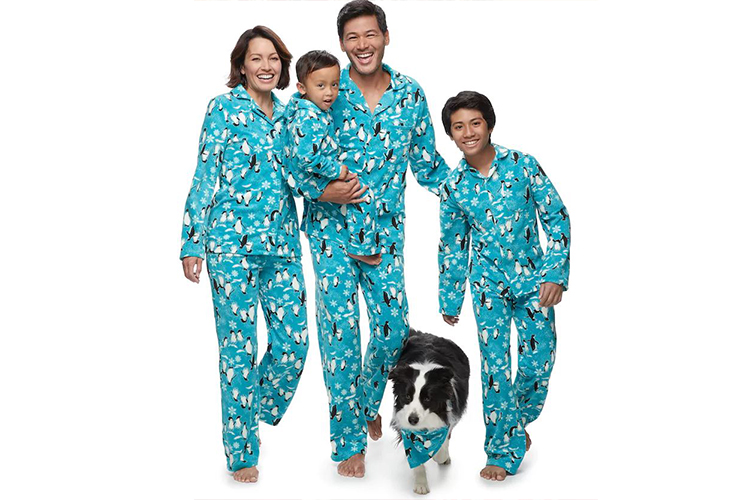 #10 – These pj's inspired by their pup!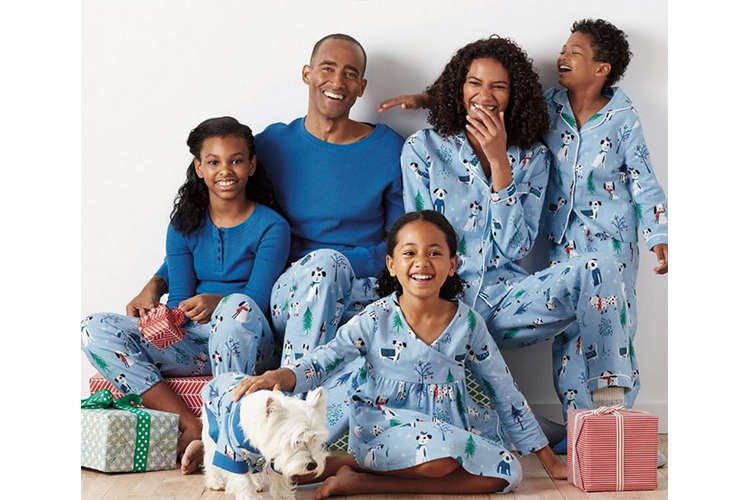 #11 – This dog who is still unsure about the outfit choice.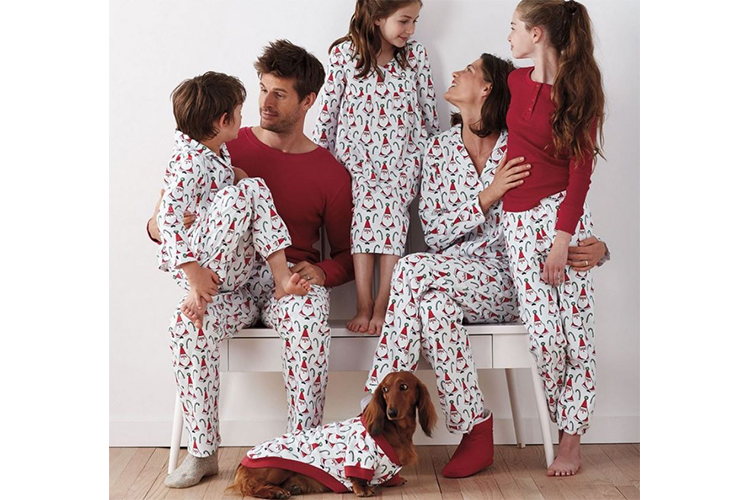 #12 – Just giving his pooch a smooch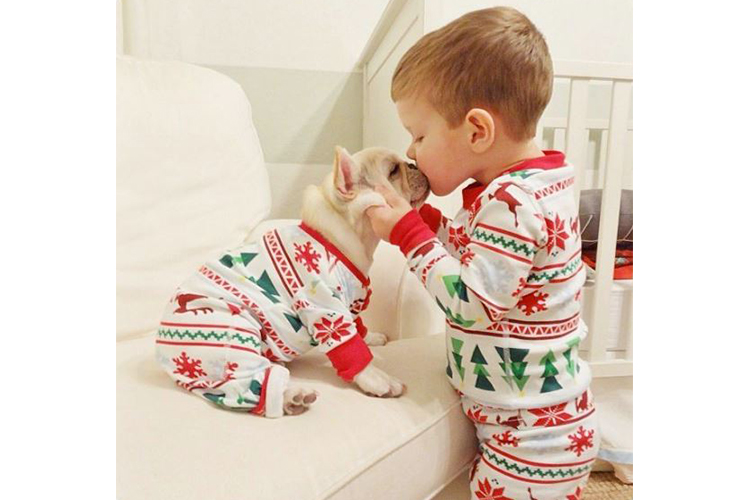 #13 – This #tot duo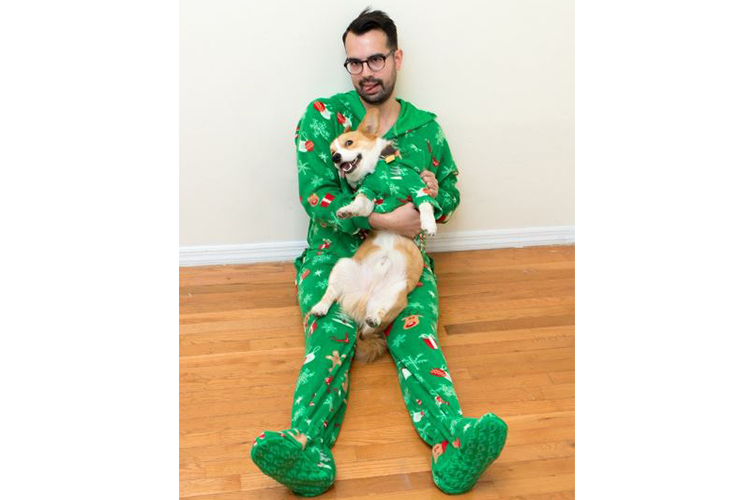 #14 – Borrowing some pants for the pic.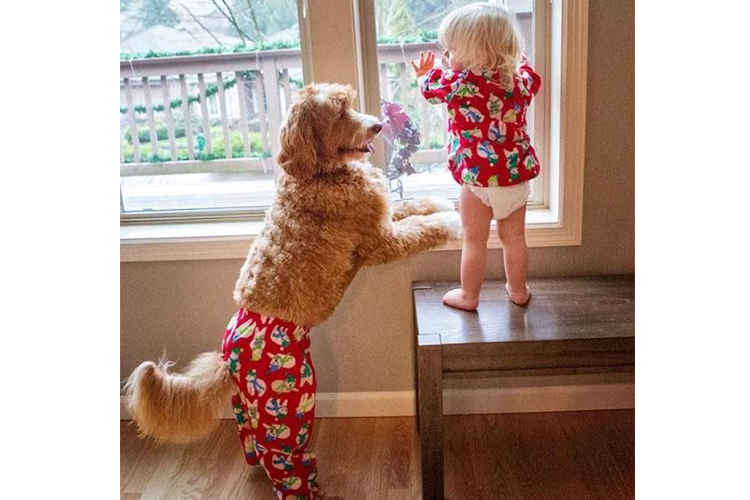 #15 – Last, but not least: these cuddle buddies.