Seven Rarest Cat Breeds in the World
Many people know what a Siamese looks like, or a Persian. However, do you know what a Sokoke is? A Minskin? They are some of the rarest cat breeds in the world! Cat breeds are not often discussed. Most cats in the world are referred to by color. How many times have you heard a friend say, "My cat is orange" when asked what kind of cat it is?  On the other hand, dogs are very breed specific, so you'll often hear "My dog is a Husky, Border Collie and Poodle Mix" when asked the same question. This difference comes from cat breeds not having as much variety in size and shape. However, these seven rarest cat breeds are extremely distinctive!
1. Burmilla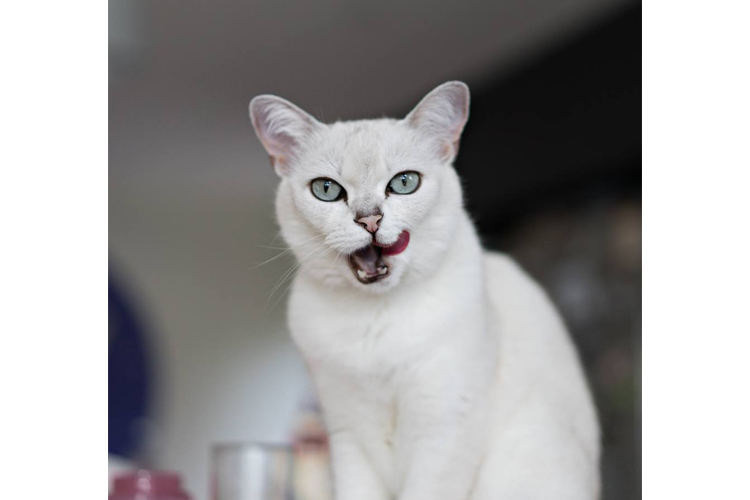 First up is the Burmilla. This cat looks as glamorous as it sounds, with a silvery, shiny coat and markings resembling eyeliner. The Burmilla was an unplanned breed developed in England as a combination of a Persian to a Burmese. The Burmilla is very rare in the United States but has been gaining popularity in Great Britain.
2. Korat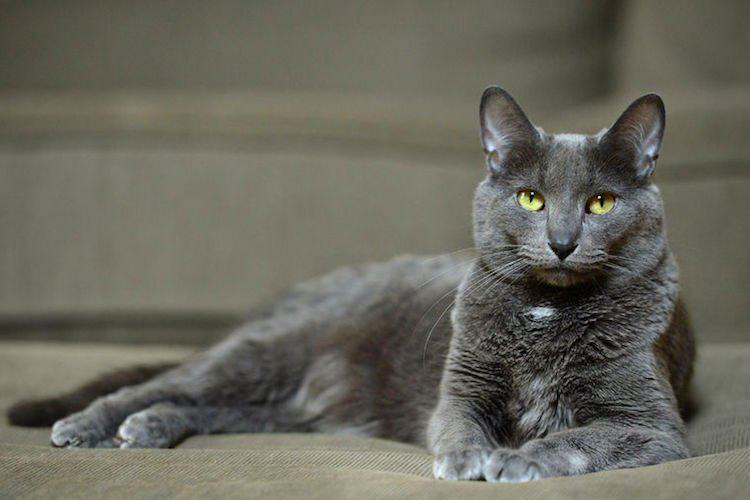 Next, we have the Korat, who has its mark in ancient history as these cats lived in monasteries in the Kingdom of Siam in the 14th century. The Korat cats were considered extraordinarily lucky and were reserved for only members of the Thai government or foreign representatives as an enormous honor. These cats have a beautiful coat that glistens blue and silver. Additionally, seeing a Korat is considered lucky, but they're very rare, so keep a close eye out.
3. Ragamuffin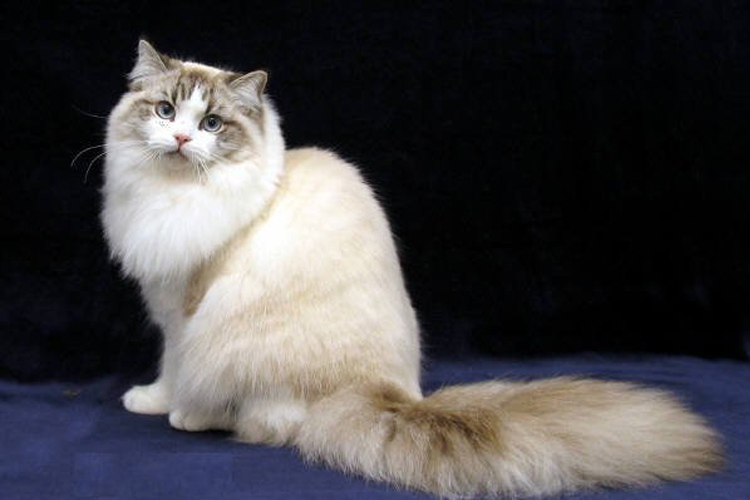 The Ragamuffin is a relatively new breed, having been introduced in 2003. With big eyes and thick, soft coats, they're often mistaken as Ragdolls. However, Ragamuffins originated from street cats and are an offshoot of the popular Ragdoll breed. This breed is surprisingly low-maintenance, despite being long-haired, they're not prone to matting or clumping. Noted for its large size, friendly disposition and strength, they'll soon be well known, but for now still a very uncommon breed!
4. Turkish Van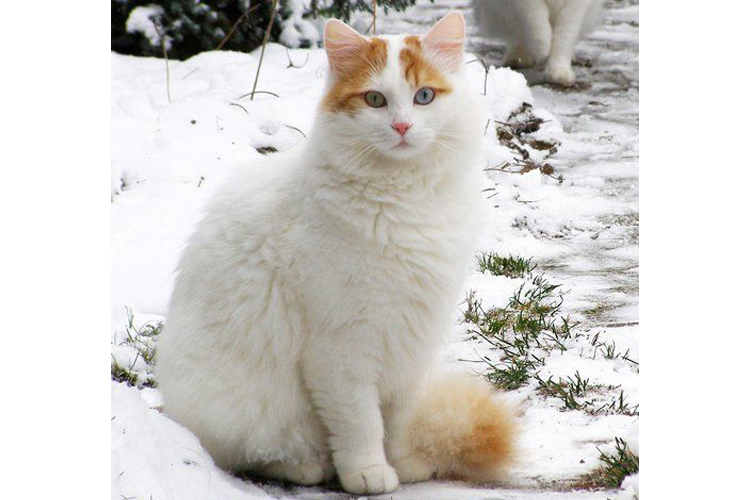 Next up is the Turkish Van, which is a long-haired beauty that loves water, so don't be surprised if you see them taking a dip in the river. These remarkable cats are originally from Eastern Turkey in the Lake Van region. They've been around since the 1800s and are recognized by the striking red of their tails and heads. This cat is so rare because, for years, the Turkish Government wouldn't allow kittens to be taken from their country.
5. LaPerm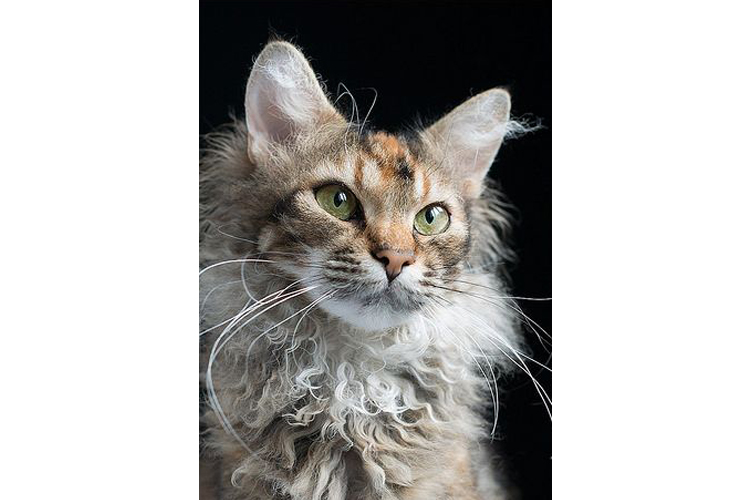 This breed had humble beginnings, with a barn cat named Curly! The LaPerm is known for its soft and wavy coat, similar to a poodle's. Curly passed along her curls and gentle temperament to her kittens and now LaPerm's are great companions that can present in any color!
6. Sokoke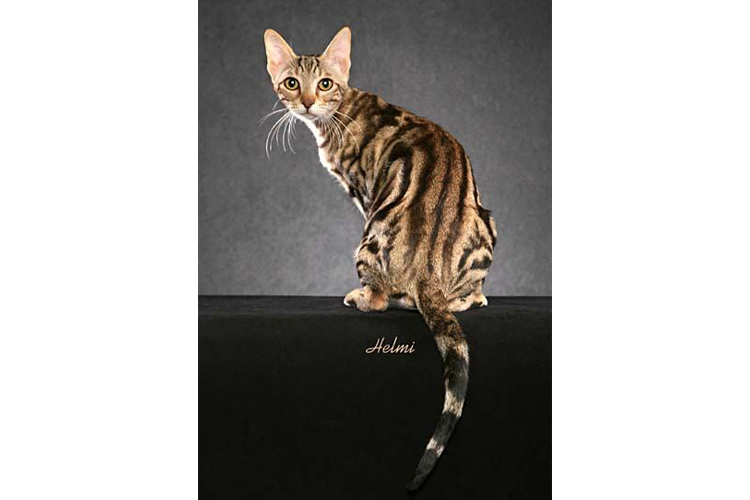 This exotic cat has origins tracing back to Kenya. The Sokoke has a vibrantly striped coat and is known for their peaceful and easy-going disposition. They're known by the people of Kenya as the free-roaming feral cats along the coast.
7. Minskin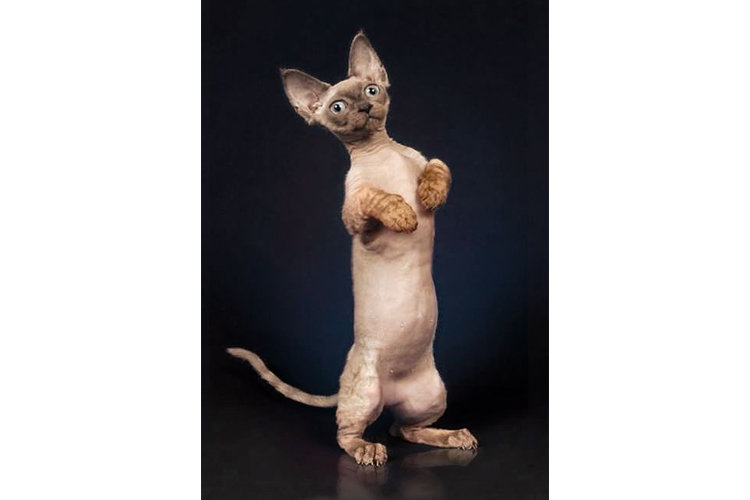 Last, but not least is the Minskin! Although the Sphynx is well known, along with the Munchkin, their cross is still incredibly rare. The Minskin has the hairless body of the Sphynx combined with the short stature of the Munchkin. These hairless kitties are known for being friendly and compact in size.
Did you Know…?
Did you know that while these seven cats are incredibly rare, if you happen to own a pedigreed cat you also fall into the rare category? According to the Cat Fanciers' Association, all pedigreed cats can be considered rare since just two to four percent of owned cats have pedigrees.
Let us know in the comments below if you've heard of some of these rarest cat breeds before, or if you know of any others!