5 New Dublin Dog Collars!
We're rolling out the new year with 5 new styles of Dublin Dog collars. Durable, no stink, & waterproof, our new Dublin Dog collars maintain our standard of premium dog collars that are made for the outdoors and everyday adventures. Here's a sneak peak of our new styles for 2018!
Say Goodbye To Stinky, Dirty Dog Collars!
Dublin Dog Collars are durable and non-porous, leaving no place for dirt and odors to hide. Premium quality hardware and waterproof material make these collars easy to clean. A little water, a dash of soap, and your Dublin Dog collar will be looking as good as the day you got it. Whether you're hiking in the mountains, playing fetch at the beach, or just cruising to your local coffee shop for a morning puppuccino, the 2018 line of new Dublin Dog collars will let your dog explore without limits in a collar that looks as good as it performs.
New 2018 KOA Collars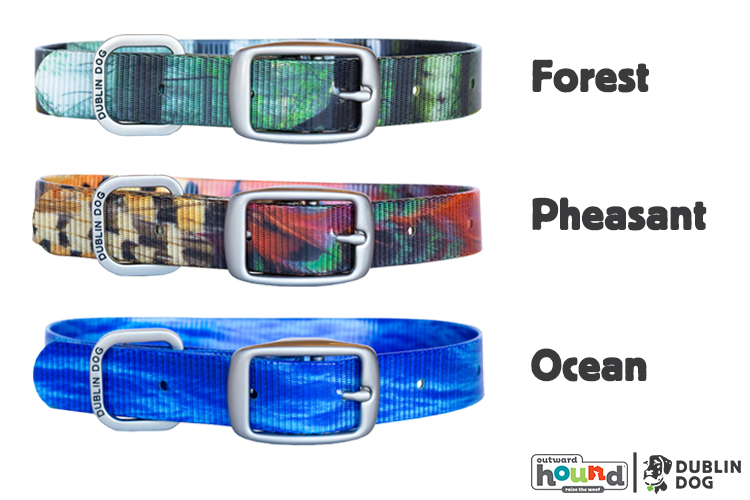 Nature inspired, the 2018 line of new Dublin Dog collars includes 3 KOA styles. Expanding beyond our popular fish pattern styles, the new KOA styles capture the beautiful and bold patterns of the great outdoors. The KOA Forest, Pheasant, & Ocean styles are available in 2 sizes: Medium & Large/X-Large.
New 2018 Original "All Style, No Stink" Collars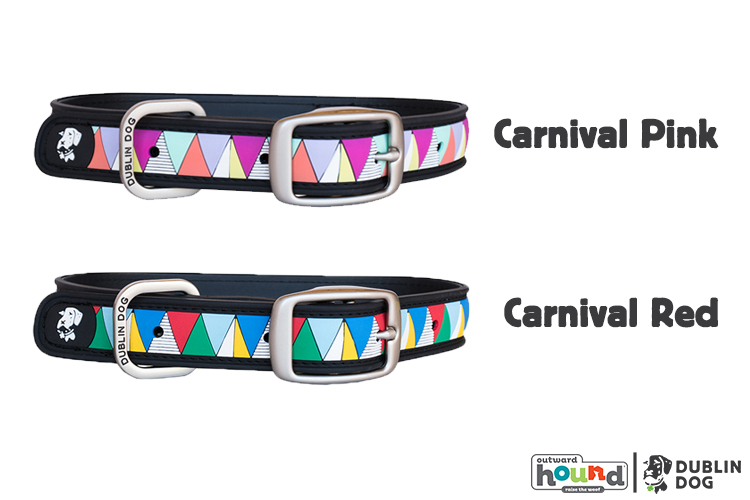 Your dog will be all style and no stink with the bright and bold patterns of the new Carnival collars. Available in pink & red, these new Dublin Dog collars are still waterproof, stink-proof, and easy to clean. The Carnival styles will have your trendy pup looking sharp on the trail or in town. The Carnival Red & Pink styles are available in 3 sizes: X-Small/Small, Medium, and Large/X-Large.
From Summits To Seasides, Coffee Breaks To Campsites, We're Ready For Every Adventure!