Hiking With Your Dog: Springing into Gear
As of March 20th, spring is officially here. Even though Punxsutawney Phil might disagree. Springtime means one thing in many places. Hiking season has begun! It's time to spring into gear and ensure that you and your canine hiking companion has everything necessary for a safe trip hiking with your dog.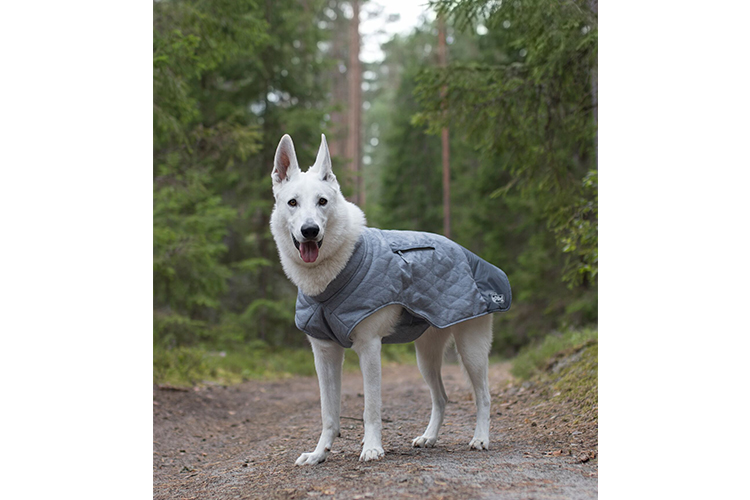 We aren't the only ones who like it warm, our dogs do too! Spring can still sometimes bring chilly weather and snow. Keep your dog comfortable with the Silverton dog coat. This coat is ideal for cool weather and is water resistant keeping rain, snow, and wind away so your dog can have more time to play. Perfect for small essentials, this dog coat is complete with a convenient side pocket to stow keys, potty bags and treats. It's a cozy coat, perfect for hiking with your dog. See our other designs here!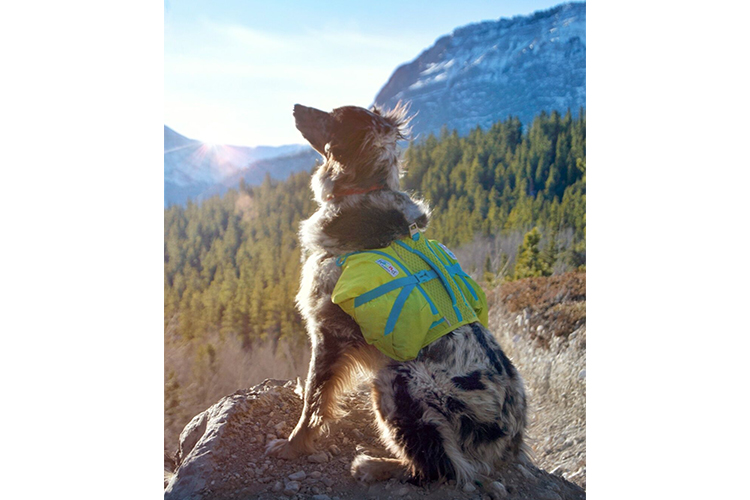 Tired of carrying a backpack filled with accessories for your dog? Not anymore! Hiking with your dog has a new meaning with the Outward Hound Crest Stone Explore Pack. This compression saddle bag works great for dogs and their humans that love to hike! The mesh within the backpack keeps dogs cool on sunny days. The high visibility green color looks awesome and has the added bonus of allowing your dog to be easily spotted on the trail. Large pockets on the dog pack help hold all the essentials, such as a Port-a-Bowl or Treat Tote. Compression webbing helps to balance the load. Dual D-Rings also assist with leading or following while keeping a secure handle on your pup. With this dog pack, a true adventure can begin! Shop our selection of dog packs to find the perfect fit for you and your pooch.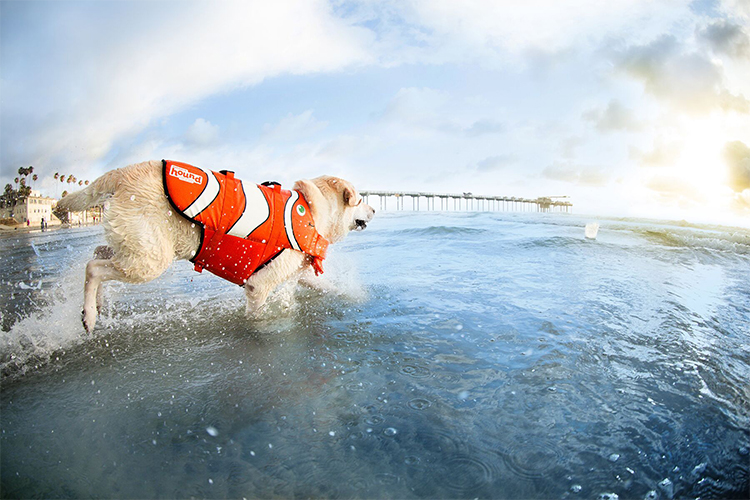 For those warm days, your pooch (and you) might want to jump in the water! Depending on the depth of the water a lifejacket is an important safety consideration. According to VetMD, a dog-adapted safety vest is the best way to prevent drowning, which can happen to any dog regardless of size. This fabulous jacket features a vivid orange as a safe high-visibility color. The Fun Fish Life Jacket has front float support that keeps your pup's head above water. It also boasts reflective accents, adjustable side release buckles & dual grab handles for easy lifting. The Fun Fish Life Jacket is designed to keep your pup safe in the water—and lookin' cute to boot! There are also less fishy vests, for more advanced swimmers, such as the Standley Life Jacket below.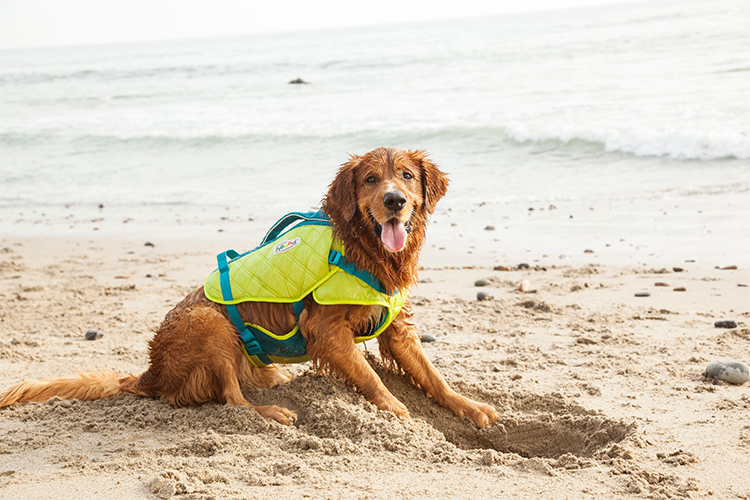 Check out all of our life jacket options here!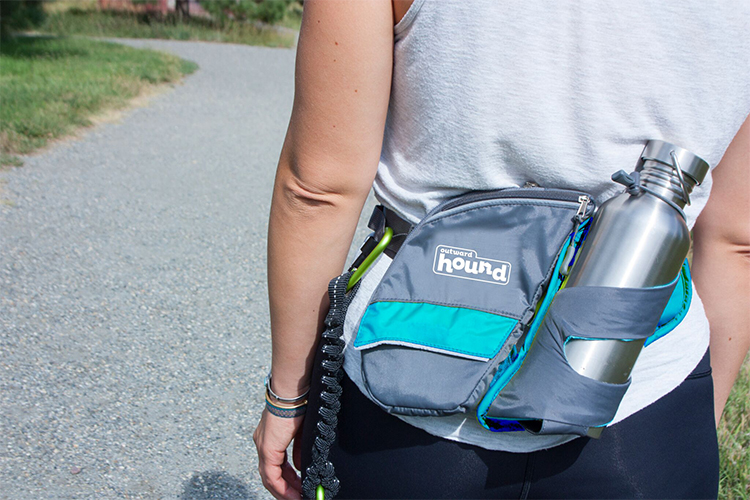 The Hipster Waist Pack is the perfect hands-free companion for walks, hikes, and runs with your dog. It features a detachable storage pack to store essentials, along with a water bottle holder. This pack eliminates the jolting that comes with being attached to a dog with an adjustable daisy chain waist belt and shock-absorbing bungee. This is a highly upgraded fanny pack for you and your dog. Feel the difference in your walk, check the Hipster Waist Pack out today!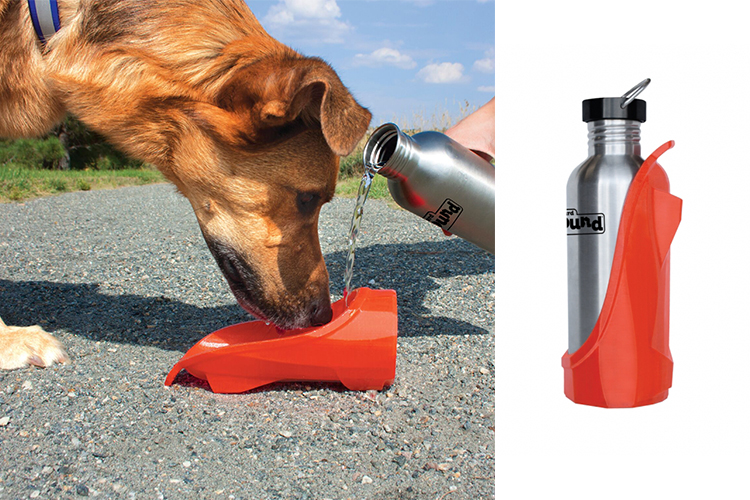 There is a non-bulky and non-messy solution for bringing water on a hike. The 2-in-1 Bottle & Bowl is a simple solution for water on the go for you and your best friend! Simply detach the dog bowl from the water bottle, fill with water and both of you can have a drink anywhere. When finished, dump excess water and attach back to the bottle and off you go. Get yours today!
Outdoor Toys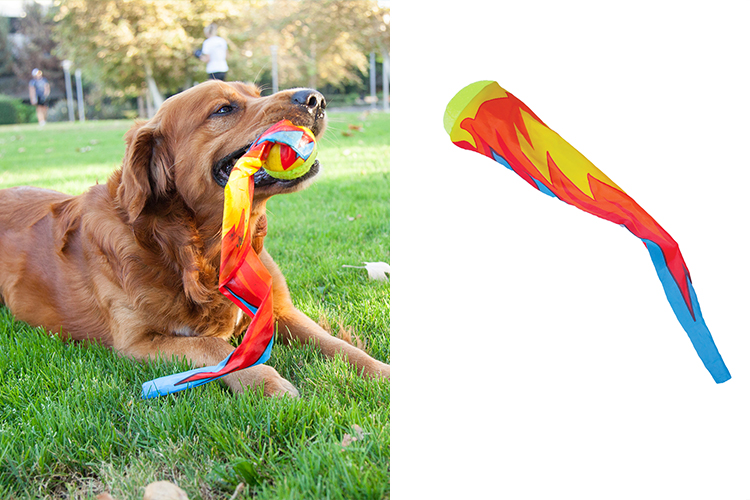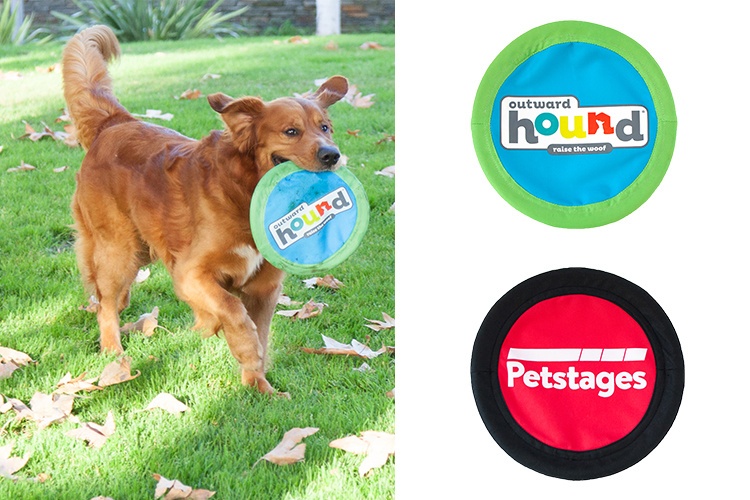 Even after hikes, dogs will somehow still have energy. Bringing along these compact and outdoor toys will allow your pooch to have the maximum amount of fun. You can throw the Comet Fetch Ball and the Soft Fetch Flyer up to 100 feet in the air. They're the perfect toys for a long-distance game of fetch!
These Bionic toys are long-lasting and durable, along with being able to float in the water! The Bionic Urban Stick is a crowd favorite. No matter where you go, the vivid coloring of the Bionic Urban Stick will prevent it from getting lost in the wilderness or sinking to the depths of a lake.
To shop our massive selection of high-quality toys, click here!
Together, and with some safety gear, you and your pup will have the best hikes of your life!