A Step-By-Step Guide to Fitting the Outward Hound Granby Splash, and Fun Fish Life Jackets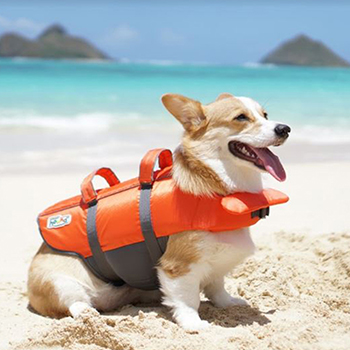 Un-Velcro all tabs and unbuckle buckles to fully extend all straps.
With your dog standing, center the life jacket on your dog's back. The jacket should sit close to the base of your dog's neck.
Wrap neck panels around your dog's neck, keeping the chin float free. Note, the chin strap may or may not be centered once the best fit is established.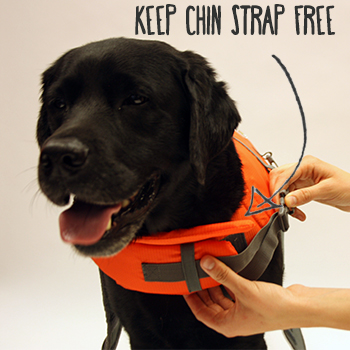 Wrap the belly band and secure with Velcro and buckles.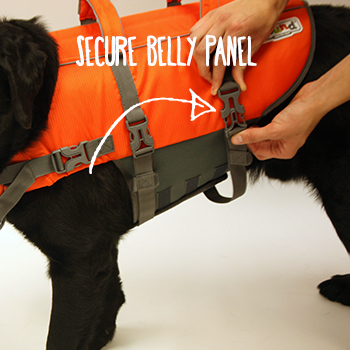 With your dog standing, keep the life jacket centered on your dog's back and belly and tighten all straps to a secure fit. A secure fit should allow you to slip 2 fingers between your dog and the jacket.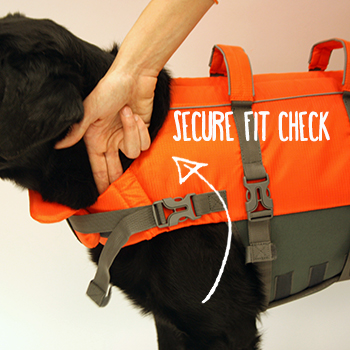 Roll all loose strap ends towards the buckle and secure rolled ends to the straps using the Velcro tabs.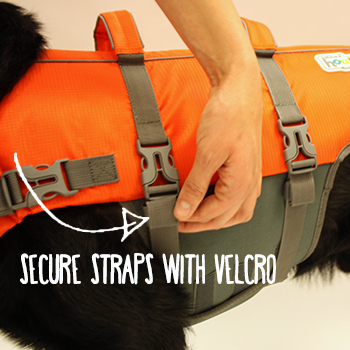 You're ready for fun! All straps are now fitted and will stay in place for easy on and off for your next adventure!
Still having troubles with the fit? Please contact support@outwardhound.com