New Dog Toys We LOVE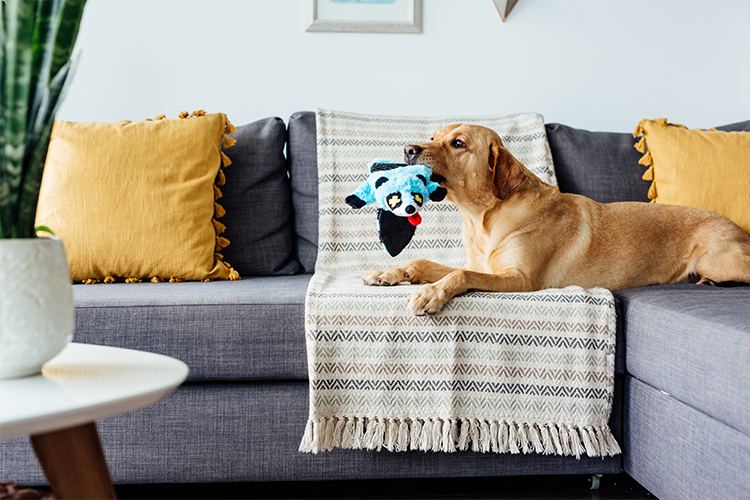 Plus one blast from the past, BACK by popular demand…
It's as the saying goes, "New Year, New Woof" or something like that…
Either way, we're happy to get furry tails everywhere wagging for new dog toys! Find more than 30 brand new boredom busters below along with one blast from the past, we couldn't help but bring back!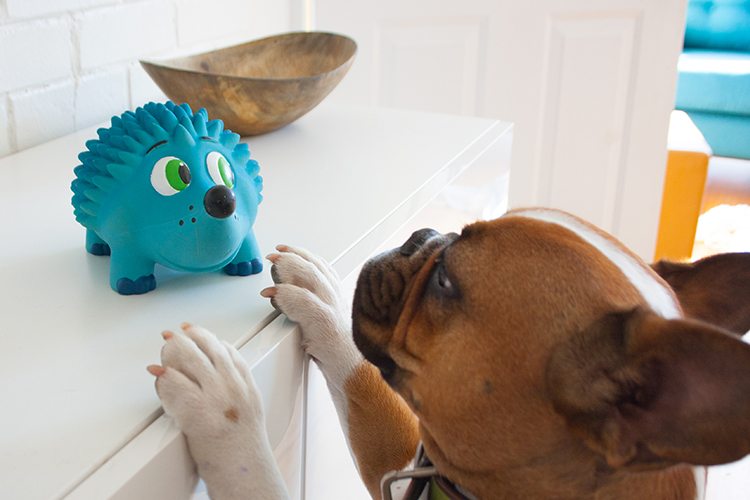 This chew toy doubles as a treat dispensing dog toy and is totally new for 2018! Fill with treats for a fun way to engage and entertain your dog during snack time.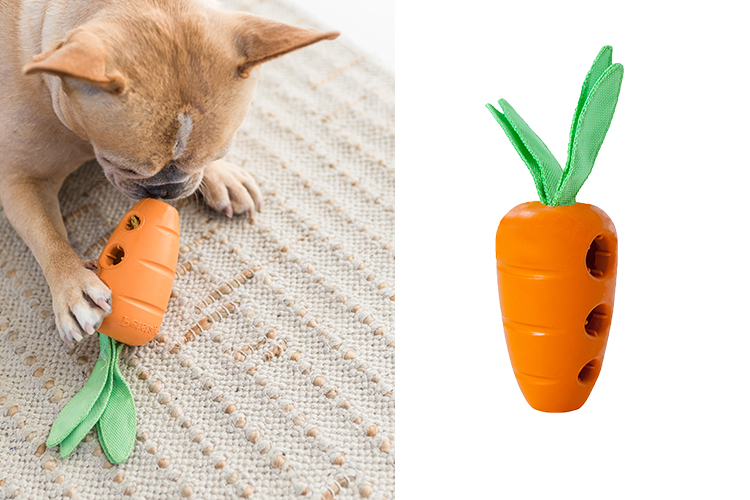 #2. Petstages and Outward Hound Soft Fetch Flyer
This new dog toy is great for indoor and outdoor fetch with your dog. A soft rim and lightweight canvas construction helps this indoor Frisbee fly without scraping the walls!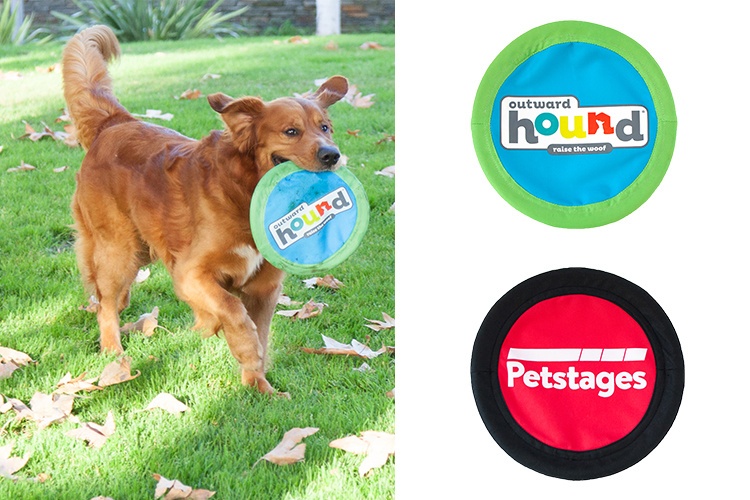 #3. Nubbiez Treat & Squeaker Balls
These treat and squeaker balls are new ways to fetch and play with your pup! Nubs in these balls create a chewing sensation dogs love, and treats can easily be stuffed into the Nubbiez Treat & Squeak ball for even more fun.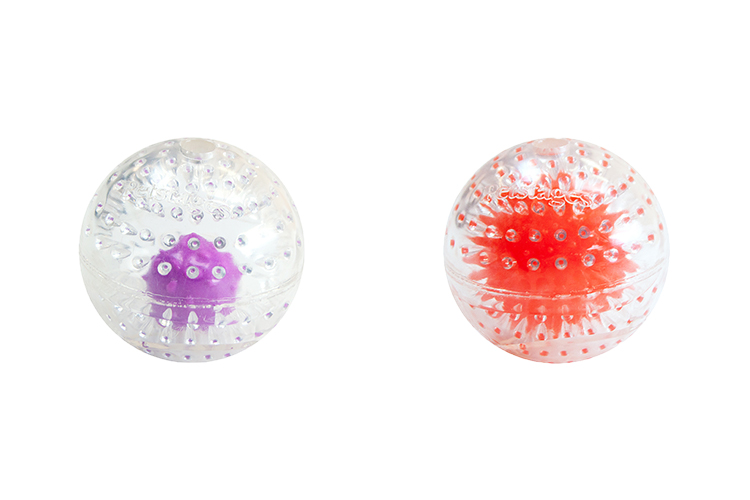 #4. Outward Hound Invincibles Tough Skinz new durable plush dog toys
Outward Hound Invincibles Tough Skinz join our new dog toy family as some of our toughest plush dog toys. This new dog toy collection is made with Invincibles Squeakers that Keep Squeakin' If Punctured and feature exotic animal skin prints and patterns! These snakes also make a fun rattle sound every time your dog shakes & plays with them.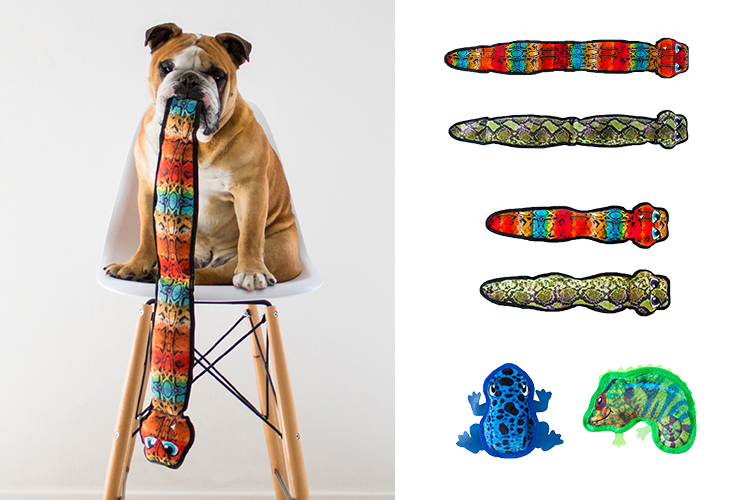 #5. Outward Hound Invincibles Roadkillz
Dogs like to play ruff! That's why we designed our new Invincibles Roadkillz to feature a molded rubber tire track for tough tug and play!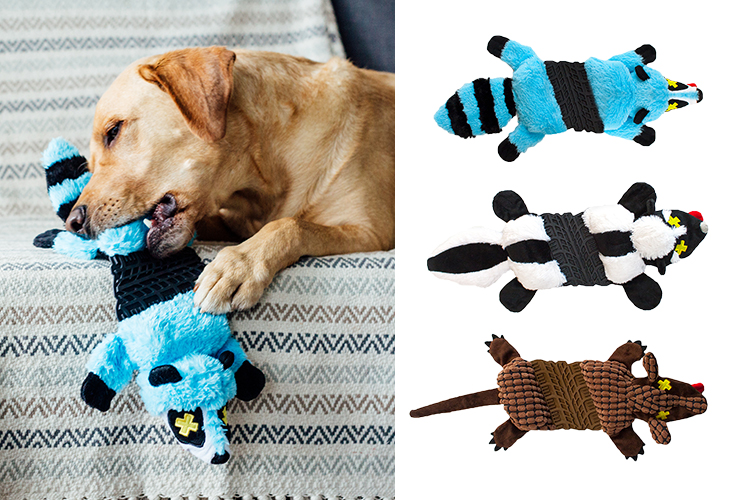 #6. Outward Hound Invincibles Minis: Now Featuring Chicky, Penguin and Puppy Characters
There's more Minis to love with these new dog toys! Now joining our Invincibles collection of pint-sized durable plush dog toys are these 3 new ruvable characters! Collect them all!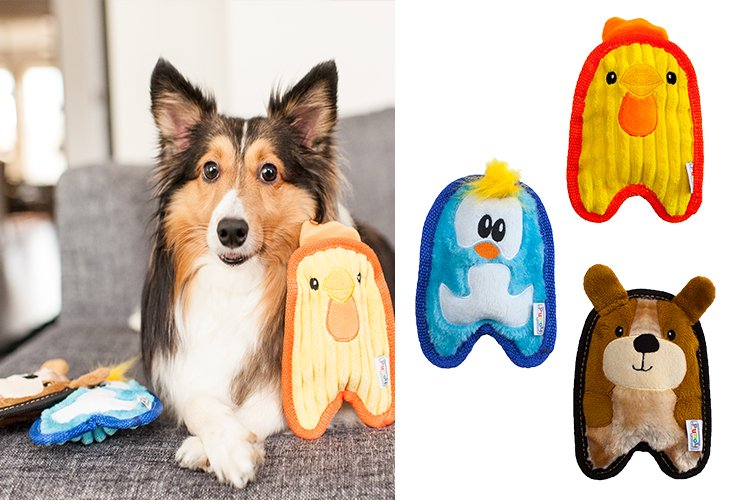 Get ready to squeak, rumble and roll! We upgraded the tennis ball game and designed this dog ball to feature a strong tire center for unpredictable bounce and dependable fun!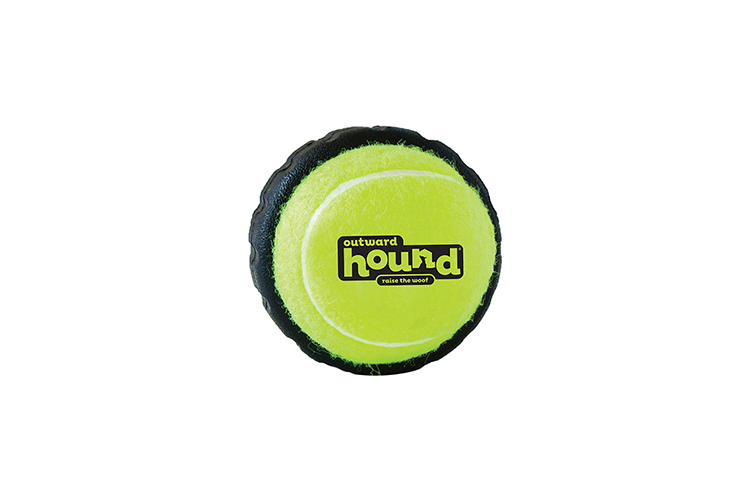 Squeak, bounce, whistle, repeat! This fun, new dog ball whistles as it flies through the sky and is made with bright colors so it's as easy to hear as it is to see, keeping your dog's head in the game and out of the clouds.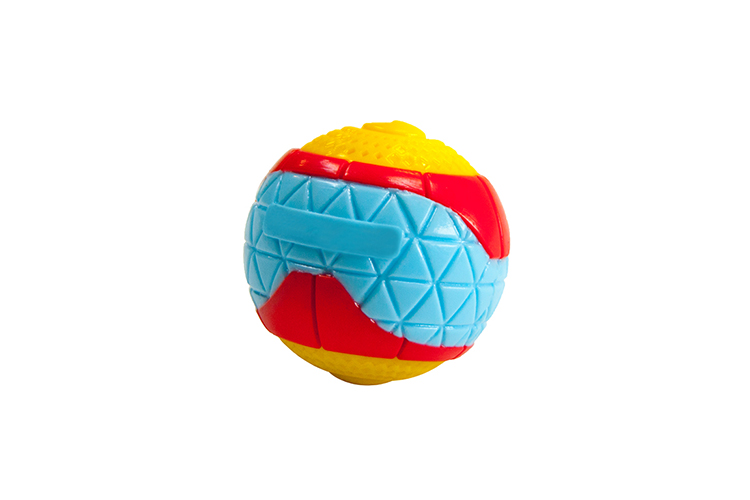 There's no room for boredom with this new dog toy! The Outward Hound Triple Jack features 3 different textures and colors and makes 3 unique sounds! A funky fun shape also keeps your dog on the tips of their toes during fetch with an unpredictable bounce and roll pattern.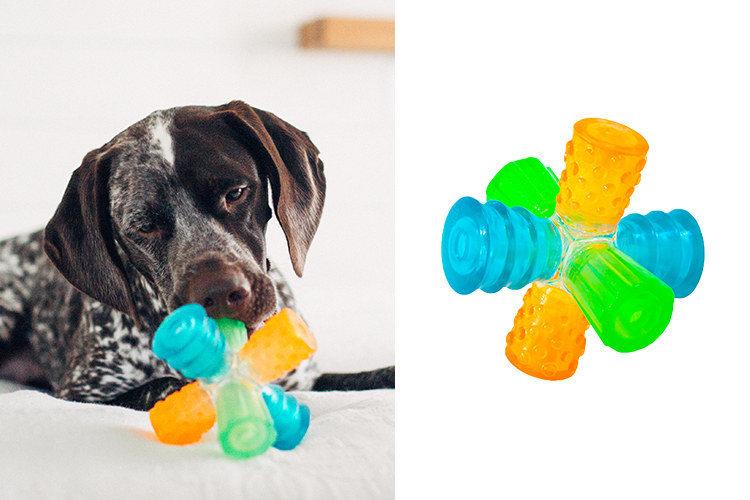 Made to grunt each time your dog grabs this toy, your dog will be totally entertained by the loud grunting each Tootiez character makes. Available in Hedgehog, Sheep and Bear characters, these durable rubber dog toys are rip-roaring fun for everyone!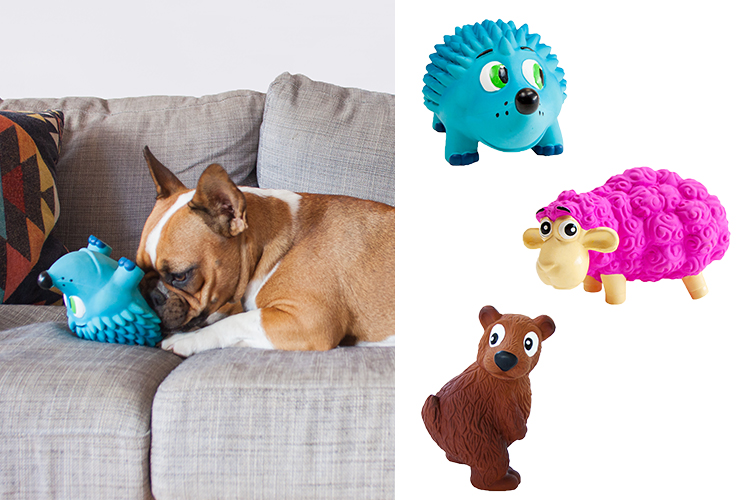 Hide and seek meets squeaking tennis ball fun with the new Outward Hound Puzzle Cube! Your curious pup can retrieve the tennis balls from the durable synthetic rubber cube for a fun and interactive game for your dog indoors and out!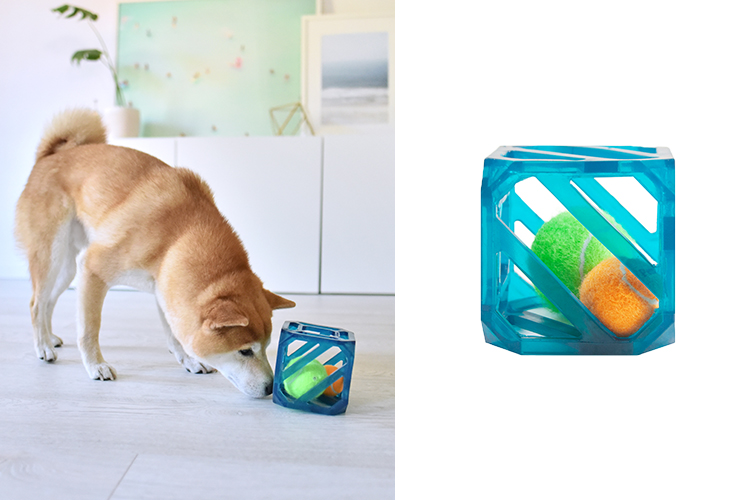 It's back! By popular demand, we brought the popular flirt pole, aka. Outward Hound Tail Teaser, back for your furry friend's amusement!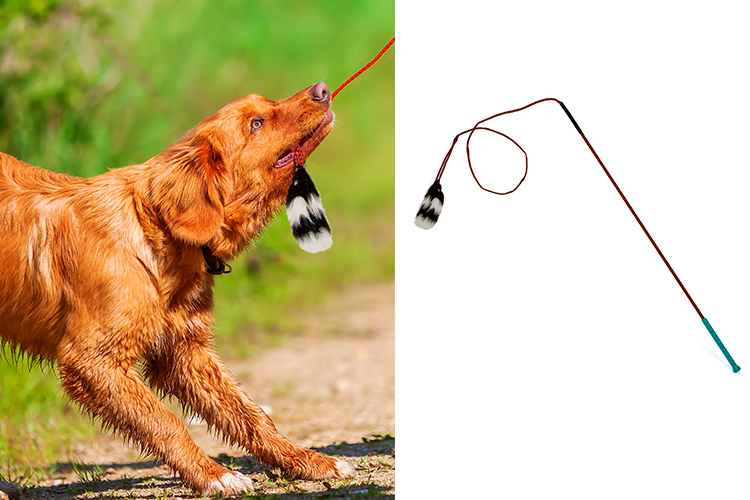 If your dog likes to swim, these new Outward Hound water toys are sure to become their best friend. These brightly colored sea characters are made with durable material that floats in water making these toys easy to spot and fun to fetch.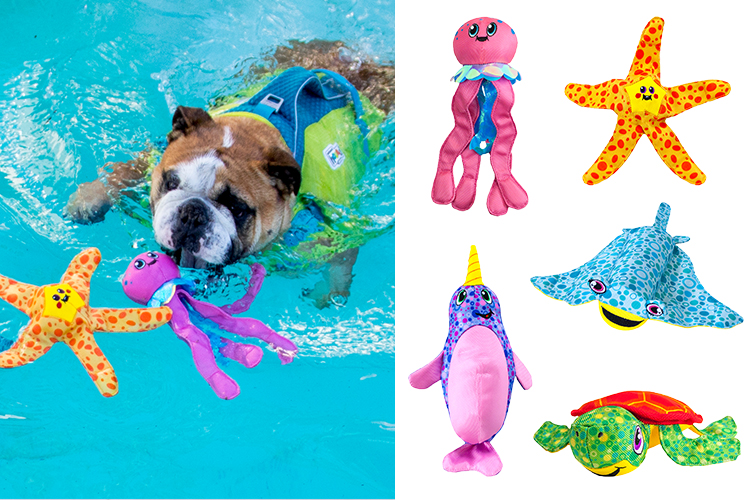 Great for fetch and ideal for the outdoors, the Comet Fetch Ball is a new dog toy that is as fun for fetch as it is for playful games of tug!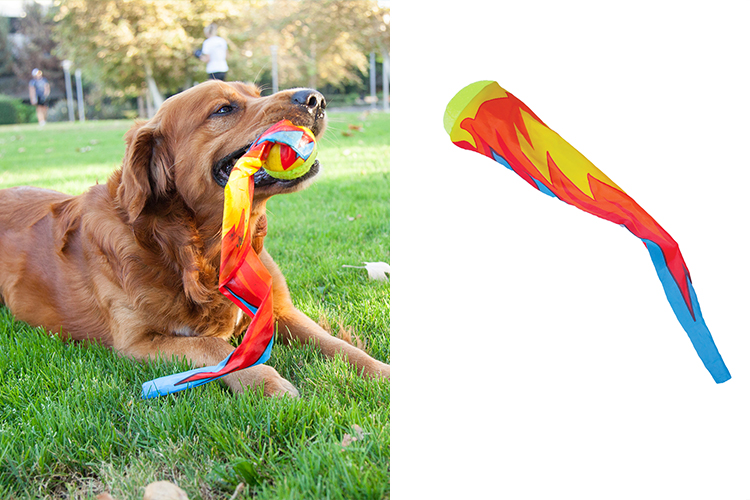 Still sniffing around for new dog toys? Click here to learn more!