Here's A Sneak Peek at 14 of the Best Cyber Monday Pet Deals 
ON SALE NOW (11/26/18)
Treat yourself this season (by treating your pet)
Sure to make the pawlidays merry and bright, check out our best Cyber Monday pet deals at wonderful prices coming soon!
1 – Fun Feeder Slo-Bowl – WAS $19.99 Cyber Monday Price $13.99
Dogs love food and Outward Hound Slo-Bowls make feeding them fun too! Your dog will love maneuvering their mouth over these playful patterns and will digest their food at a healthier pace.
Shop The Fun Feeder Slo-Bowl at Outward Hound
2 – Invincibles Mini – WAS $4.99 Cyber Monday Price: $3.49
Designed with dogs and durability in mind, Outward Hound Invincibles Minis are soon to become your best friend's favorite toy! Our lovable toys are durably designed with an engaging array of shapes, sounds and textures so you can have huge fun with your furry friend.
Shop Invincibles at  Outward Hound
3 – Fun Feeder Mini – WAS $14.99 Cyber Monday Price: $10.49
Why do dogs feel like eating has to be a race? We have no idea, but we solved the problem anyway. Featuring meal-lengthening ridges and mazes, Fun Feeders™ keep pups engaged for up to 10x longer at chow time, which improves digestion while helping furry friends eat at a fun, healthy pace!
Shop The Fun Feeder Slo-Bowl Mini at Outward Hound
4 – Tower Of Tracks – WAS $24.99 Cyber Monday Price: $17.49 
Get kitty ready for 3 levels of ball spinning fun with the Petstages Tower of Tracks cat track toy.
Shop The Tower Of Tracks at Outward Hound
5 – Tail Teaser WAS $16.99 Cyber Monday Price $11.89
The Tail Teaser by Outward Hound provides exercise and entertainment indoors & out. Featuring a durable nylon chord and flexible pull this toy is sure to stand up to tough tuggers!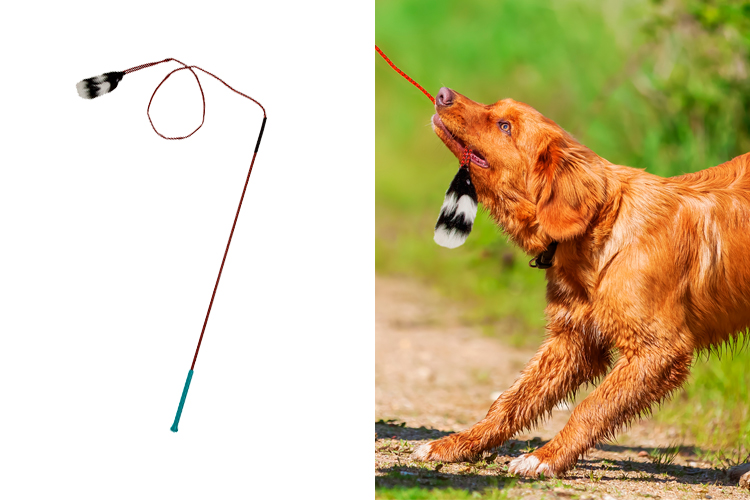 Shop The Tail Teaser at Outward Hound
6 – Granby Ripstop Life Jacket WAS $24.99 Cyber Monday Price $17.49 
The Outward Hound Granby Ripstop Life Jacket sports high visibility colors, multiple reflective strips, easy-grab handles, quick release buckles & outstanding flotation.
Shop The Granby Life jacket at Outward Hound
7 – Dawson Swim Life Jacket WAS $39.99 Cyber Monday Price $27.99 
Make a splash with Outward Hound dog life jackets! Inspired by Colorado's Dawson Reservoir, this life jacket is ideal for novice swimmers. Foam neoprene side panels offer maximum buoyancy while naturally insulating dogs and keeping them warm while swimming. High visibility red coloring, reflective piping and emergency lifting handles help ensure your pup has a safe and fun time in the water.
Shop The Dawson Life jacket at Outward Hound
8 – Fuzzy Troll – WAS $5.99 Black Cyber Monday $4.19 
Petstages cat toys are the purrfect way for curious cats to get the mental and physical exercise they need to stay healthy and engaged. The Fuzzy Troll is 100% catnip filled making it highly irresistible! Kitty will purr with delight stroking the fluffy and furry troll hair and will have fun pouncing, stalking and cuddling this crazy catnip filled character.
Shop The Fuzzy Trolls at Outward Hound
9 – Squeakin' Animals – WAS $10.99 Cyber Monday Price: $7.69 
The Squeakin' Animals plush squirrels are perfect for a fun game of fetch.
10 – Deerhorn WAS $6.99 Cyber Monday Price $4.89 
Our Deerhorn dog chew is carefully designed to incorporate a variety of innovative solutions that keep dos busy while enhancing their dental health. We combined textures and taste to create a chewing combination that is hard to resist and even harder to beat!
Shop The Deerhorn at Outward Hound
11 – Bully Chew – WAS $6.99 Cyber Monday Price $4.89
All the flavor with virtually no bully stick stink! Petstages Bully Chew dog toy is packed with real beef flavor and is made to keep your dog satisfied without all the smell that bully sticks usually bring.
Shop The Bully Chew at Outward Hound
12 – Hide-A-Squirrel – WAS $29.99 Cyber Monday Price $20.99 
What's more fun than chasing squirrels at the park? Chasing squirrels at home of course! Finally there's a toy version of your pup's favorite pastime. Just stuff the squeaky squirrels in the soft tree trunk, and watch your dog pull them out one by one.
Shop The Hide-A-Squirrel  at Outward Hound
13 – Hedgehogz WAS $4.99 Cyber Monday Price $3.49
Expect huge fun with Outward Hound Hedgehogz! These classic toys are made with irresistible squeakers, Molar-Tough shapes and soft faux-fur to keep your pup playing longer!
Shop The Hedgehogz at Outward Hound
14 – Orka Chew Mini – WAS $7.99 Cyber Monday Price: $5.59
The Orka Mini Chew by Petstages is made with tapered ends and unique ridges making it a fun chew toy for dogs that love to chew! Great for small dogs, the Orka Mini Chew is the perfect stocking stuffer for your pup.
Shop today to receive a free Hedgehogz dog toy.
Still sniffing around for more of the best Cyber Monday Gifts?
Shop our site here and make your pup's pawlidays even better!