Here's A Sneak Peek at 15 of the Best Black Friday Gifts 
ON SALE FRIDAY (11/24/17)
Treat yourself this season (by treating your dog)
Sure to make the pawlidays merry and bright, check out our best Black Friday gifts at wonderful prices coming soon!
1 – Orka Chew Mini – WAS: $7.99 Black Friday Price: $3.99
The Orka Mini Chew by Petstages is made with tapered ends and unique ridges making it a fun chew toy for dogs that love to chew! Great for small dogs, the Orka Mini Chew is the perfect stocking stuffer for your pup.
2 – Fire Biterz, Monster, 3sqk- WAS: $16.99 Black Friday Price: $8.49
Fire hose tough for long-lasting fun, Outward Hound Invincibles Fire Biterz stands up to tough chewers and is filled with Invincibles Squeakers that Keep Squeakin' If Punctured. A long-time bestseller, this tough plush dog toy will make everybody's tail wag this season.
3 – Dublin Dog, Chevron Print Dog Collar – WAS FROM: $26.00 Black Friday Price $13.00! 
Say goodbye to stink! Dublin Dog Collars are waterproof and stink-proof and are now budget-proof just in time for the holidays!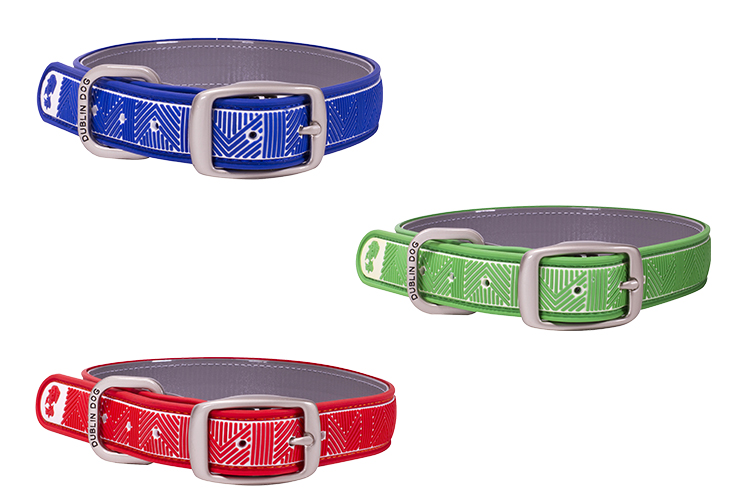 4 – Outward Hound Sisal Tough Seamz, Bulldog – WAS: $12.99 Black Friday Price: $6.49
Made with naturally durable sisal material, these tough dog toys have double-stitched seams and a built-in chew shield to help your dog play longer  and harder!
5 – Outward Hound Fun Feeder Mat – WAS: $9.99 Black Friday Price: $4.99
Our bestselling slow feeding dog bowl is also available in a mat form making mealtime easy no matter where you are! Available in Mini and Large sizes along with green, blue and pink colors, the Outward Hound Fun Feeder Mat will make all of your dog's holiday eating much more fun!
6 – Outward Hound Hipster Hands-Free Running Dog Leash- WAS: $29.99 Black Friday Price: $14.99
The Outward Hound Hands-Free Hipster is the perfect companion for walks, runs and hikes with your dog. The Hipster is equipped with a 5ft running leash, adjustable waist belt, zippered pockets and a water bottle holder to make your runs, walks and jogs with your dog less stressful and more fun!
7 – Paw Flapper, Treat Puzzle Dog Game – WAS: $14.99 Black Friday Price: $7.49
The Outward Hound Paw Flapper is the best Black Friday Gift for pet parents looking for ways to occupy their pups. This two-part treat dispensing dog game exercises your dog's mind while they work to release tasty treats hidden inside!
8 – Petstages Rebound Baton, MD- WAS: $7.99 Black Friday Price: $3.99
The Petstages Rebound Baton is a great stocking stuffer for dogs that love to chew! Built with a bounce-back action, this dog chew toy is durable and strong helping your dog chew longer all season long!
9 – Fire Biterz Firefly – WAS FROM: $12.99 Black Friday Price: $6.49
If you're tired of toys that can't take the heat, the Fire Biterz Firefly dog toy should be on your holiday gift list! Made with real fire hose material and Invincibles Squeakers, this toy stands up to tough play, tug and fetch.
10 – Outward Hound Treat Tote – WAS: $6.99 Black Friday Price: 3.49!
Another one of our best Black Friday gifts has to be the Outward Hound Treat Tote! Now under $5 for Black Friday you can spend more on treating your pup without splurging on a portable treat pouch! Plus, this pouch holds your tennis ball and other small accessories while you walk!
11- Air-Flow Bed- WAS: $89.99 Black Friday Price: $45.00
Your four-legged friend will find both comfort and support using this Air-Flow dog bed. This bed elevates your pup during nap time and durable mesh material improves air ventilation while they sleeping helping them stay cool and comfortable. As one of our Best Black Friday Gifts, this dog bed will be 50% off for a limited time only!
12 – Dogwood Acorn Chew – WAS: $7.99 Black Friday Price: $3.99
For pet parents with small dogs and puppies on their list, the Dogwood Mini Acorn dog chew toy is a great choice! For teething puppies, durable rope and Dogwood Acorn chews help soothe incoming teeth and gums and small dogs will enjoy chewing on this chew as it's the perfect size for their mouths! Strong enough for small dogs and sharp teeth, the Dogwood Mini Acron dog chew toy is a must-have for the holidays.
13 – Petstages Stuffing-Free Big Squeak Elephant – WAS: $12.99 NOW Black Friday Price: $6.49
Big on squeak and fun, this stuffing-free dog toy is huge holiday fun!
14 – Petstages Sling Sock – WAS: $5.99 Black Friday Price: $3.99
If your looking for a Black Friday gift for your active dog, the Petstages Sling Sock should be on your list! A bouncy rubber ball is stuffed in this durable tossing sock for outside play & fetch fun!
15 – Squeakimals – WAS FROM: $8.99 Black Friday Price: $4.49
We saved the Best Black Friday Gift for last! Stuffed with 5 squeakers in the small sizes and 8 squeakers in the large sizes, the Outward Hound Squeakimals family is sure to keep every pup entertained during the holidays! Shop 4 different characters all ready to help your dog get their squeak on before this deal is gone!
Check Back Friday or Sign Up For Emails To Get Alerts When These Deals Are Live.
Still sniffing around for more of the best Black Friday Gifts? Shop our site here and make your pup's pawlidays even better!