BuzzWoof™
all things woof
August 12, 2015 |
Author: Taylor Capek
WHAT SIZE OUTWARD HOUND GEAR IS RIGHT FOR MY PUP?
OUTWARD HOUND SIZE CHART INSTRUCTIONS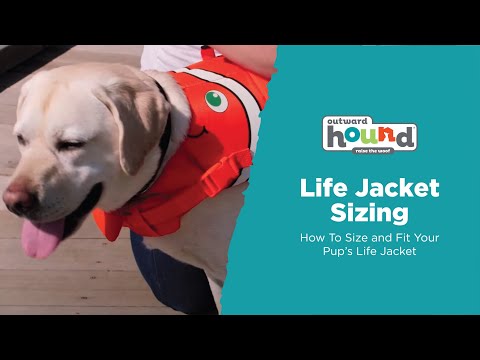 We've all been there. Franklin needs a Life Jacket for next weekend's trip to the lake house, but we don't know what size to order because he is long and skinny. Charlie needs a Backpack for morning hikes through the woods, but he is broad and barrel-chested, so how do we make sure we get a big enough size?
Fear not, pup parents! We've created an Outward Hound size chart infographic to help you measure your pup and ensure you get him the right gear to keep him safe, happy & having fun!

WHAT DO I NEED?
Use tailor's tape (as opposed to a heavy duty construction tape measure) for your measurements. Tailor's tape is designed to measure circumferences, which is exactly what you'll be doing when you measure your pup.
Have a notepad handy, too, so you can write down your pup's measurements and save them for later.
Have your pup stand for all the measurements. It usually helps if you have a friend around to hold a treat above your dog's nose. That way your pup will stand as tall as possible while you measure him.
WHAT EXACTLY AM I MEASURING?
The three common types of measurements are length, neck and girth. The length of your pup is the distance between the base of his neck and the base of his tail. The neck is the circumference of your pup's neck at its widest point. The girth is the circumference of your pup's chest. All of these measurements are discussed in detail in the infographic below.
The bottom of the Outward Hound size chart infographic features approximate sizing for Outward Hound products. Please note, though, that all dogs are different and that the sizes in our size chart may not accurately reflect your unique and wonderful pup. Keep in mind, though, that Outward Hound is happy to exchange any products ordered from our website!
As pup parents ourselves, we know how hard it can be to get the right sized products for our fur kids. We hope this helps you out, and invite you to always reach out to us with any questions!
get the
daily woof
All things woof right in your inbox